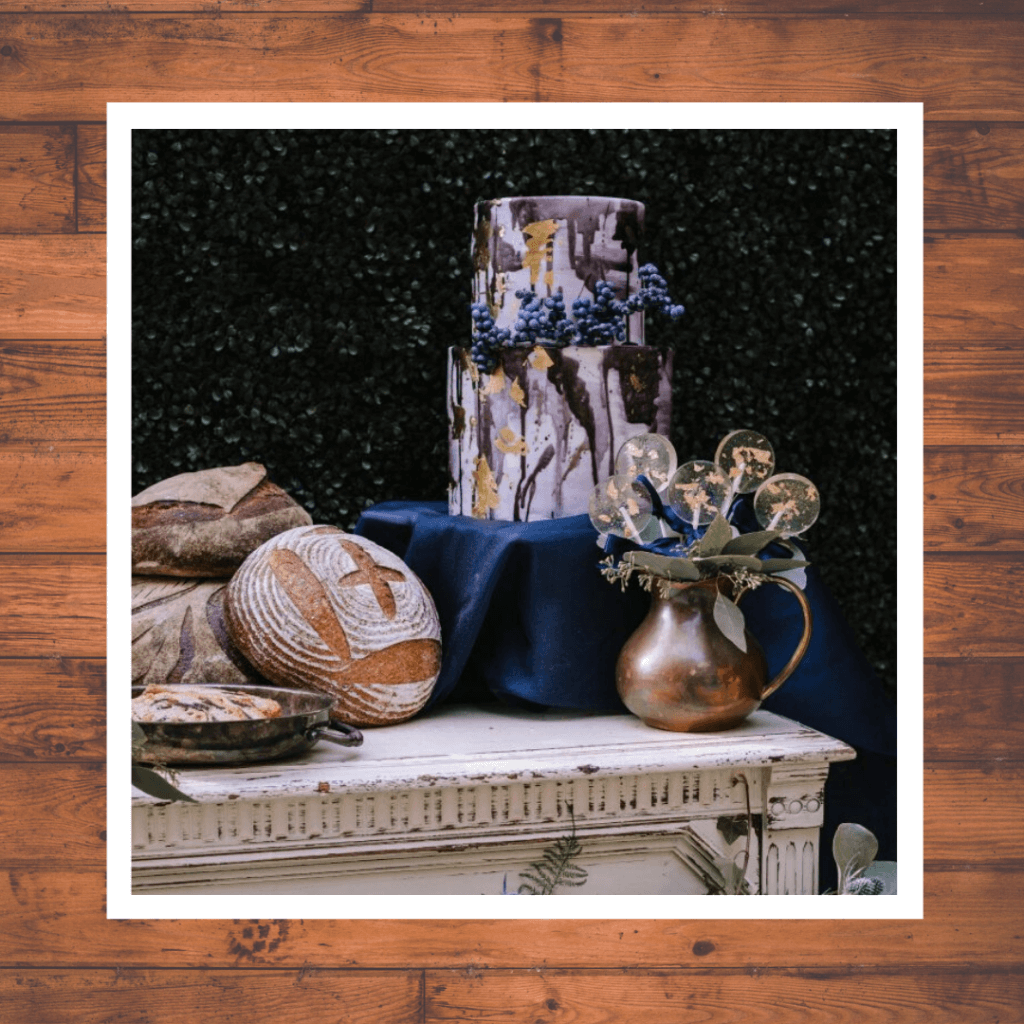 FATHER'S DAY GIFT GUIDE
Father's Day, June 21, is quickly approaching! While you might not be able to treat your dad (or dad-to-be) to a ball game this summer, he can still have a ball with this Father's Day Gift Guide! Your favorite man might be a new dad, he might like working with his hands, or he might prefer to spend time outdoors. While this Father's Day Gift Guide won't cover every type of dad, we hope these ideas can help you celebrate dad's special day just the way he would like it!
THE NEW DAD
To all the new dads and the dads to be out there, congratulations! Becoming a dad is a momentous occasion and will undoubtedly be challenging to navigate. It's always advantageous to have a partner by dad's side when the going gets tough but we have a few suggestions for when dad has to go at it alone.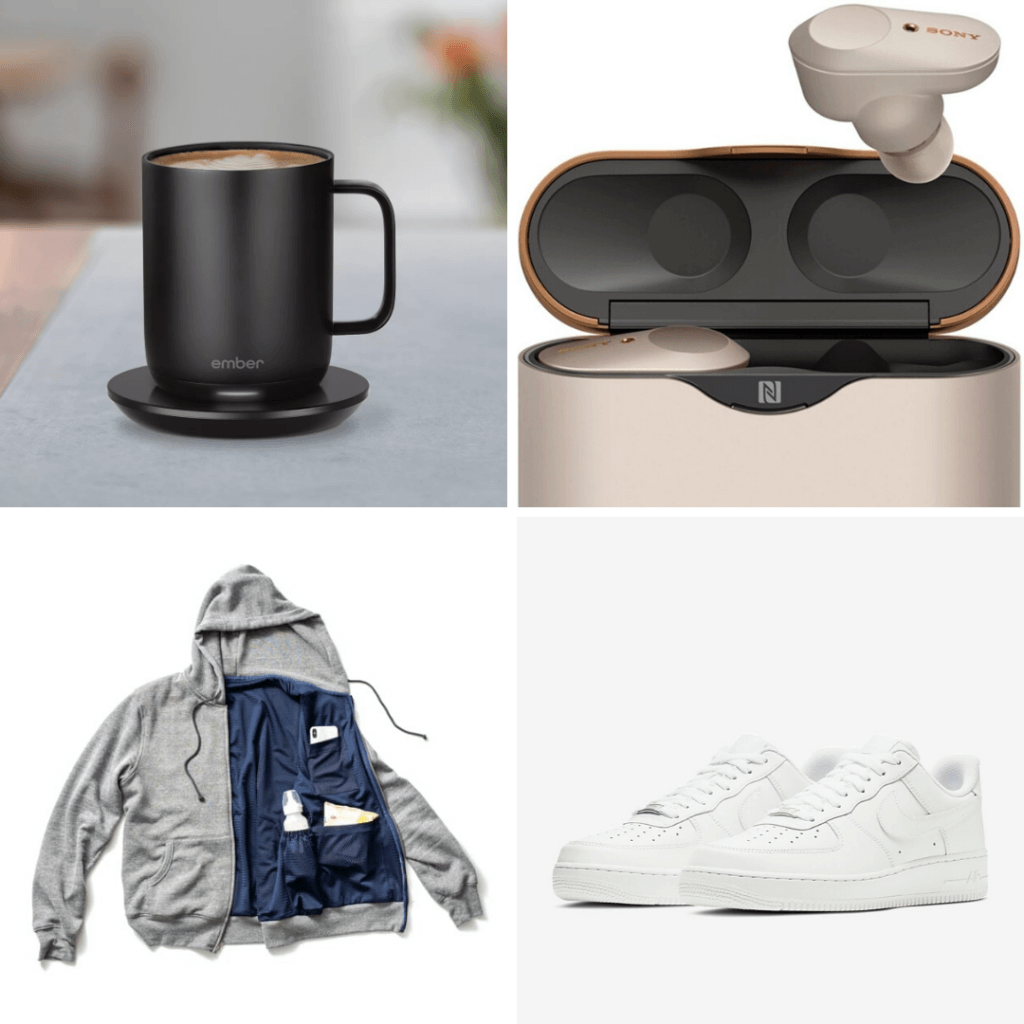 Clockwise from top left: The Ember Mug, Sony True Wireless Noise Cancelling In-Ear Headphones, Nike Air Force 1 '07, The Dad Hoodie
The Ember Mug is ideal for a dad who has been up all night with a crying baby and the only thing that will help him work through his inbox is the perfectly temperate cup of coffee. Designed to maintain your chosen temperature for 1.5 hours, The Ember Mug is the gift that keeps on giving.
Do you have a new baby or younger child who is delighted by loud toys and repetitive songs from his or her favorite show? Give dad the luxury of silence when it's his turn to take a few hours to himself with the Sony True Wireless Noise Cancelling In-Ear Headphones. For the new dad on the go who doesnt want to carry a man-bag, give him an extra hand (or six) to carry everything he will need to keep the baby happy, with The Dad Hoodie. Dads are known for their many quirks – the dad joke, the dad car, and the dad shoe. While the dad joke can be endearing and dare I say it, funny, the clunky dad shoe is just bad. Help dad look look chic when he's running errands with the stylish and comfortable Nike Air Force 1 '07.
THE OUTDOORSY DAD
For the dad who spends time outdoors, consider gifting him a DIY survival kit or buy one pre-made like The SEVENTY2 Survival System to ensure that he has everything he may need even in the worst case scenarios! Consider including a HeadLamp 330, a no-bounce rechargeable head light to shed some light on the darkest nights in the woods.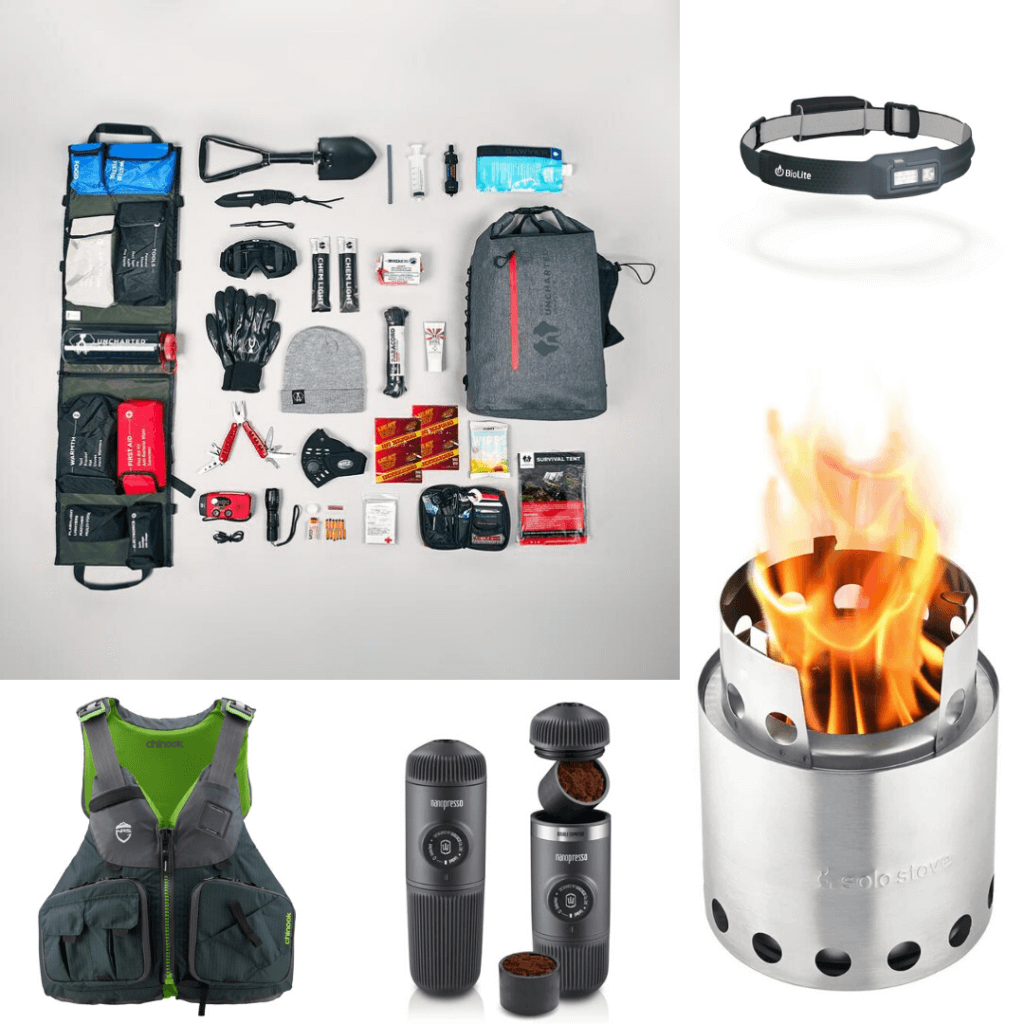 Clockwise from top left: The SEVENTY2 Survival System, HeadLamp 330, Solo Stove, Nanopresso Espresso Maker, NRS Chinook Fishing PFD
To help dad up his fishing game, he could use a NRS Chinook Fishing PFD, the world's best-selling life jacket with five pockets to fit his tackle boxes and other fishing tools. For early mornings around the campfire give dad the Nanopresso Espresso Maker. All he needs is ground coffee and boiling water to make the perfect cup topped with a crema layer. An easy and portable way to get a campfire burning is the Solo Stove, fueled by sticks, twigs, or pine cones.
THE CRAFTY DAD
For the dad who likes to do it himself, give him a project he can feel proud to complete! Consider buying dad everything he will need to make Stock Tank Swimming Pool, an affordable DIY alternative to a private pool. With just a stock tank, an above ground pool pump/filter (optional but recommended for easy filling and cleaning), and lots of elbow grease, you can give dad a project to help him (and you!) cool off!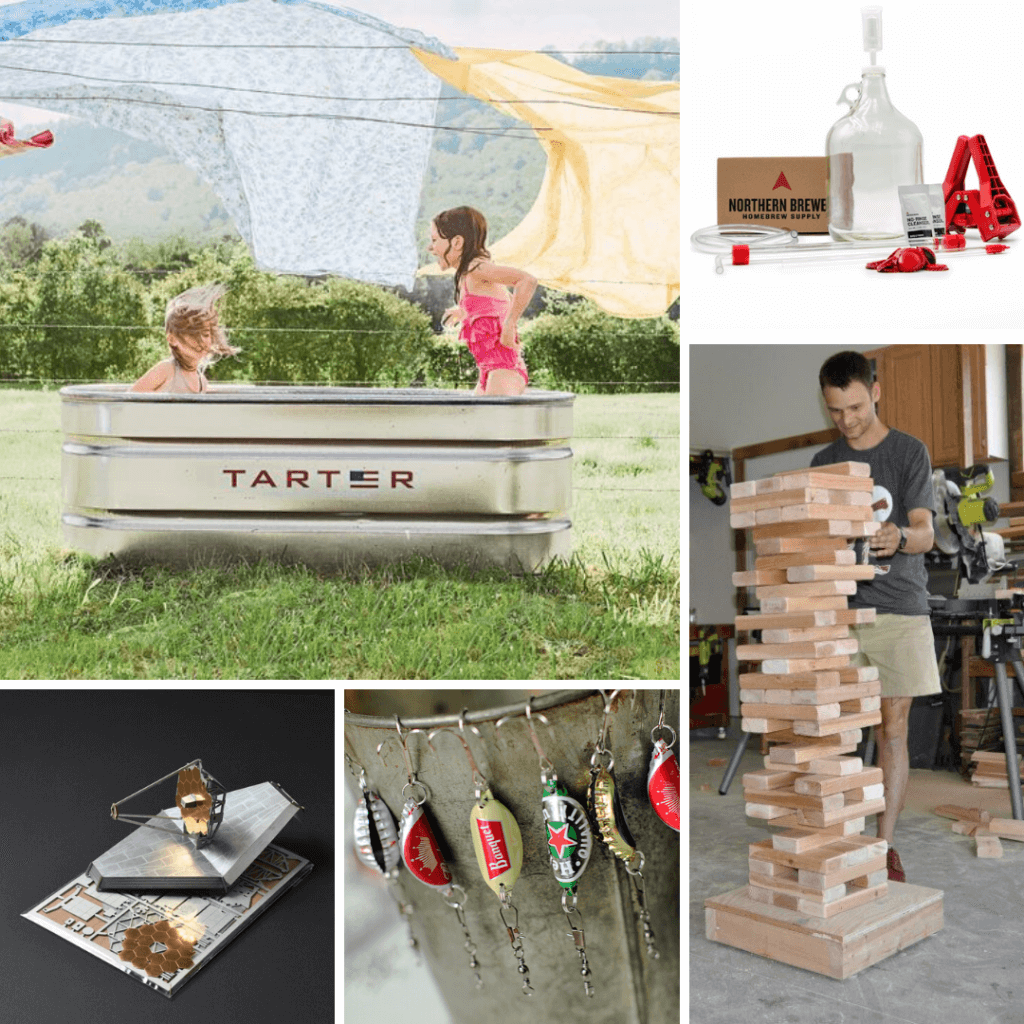 If dad misses visiting his local brewery, now might be a great time for him to create his own homebrew! Northern Brewer offers everything dad needs to brew one gallon of beer from the comfort of his own kitchen. Some dads might want to create something out of this world for Father's Day, like the James Webb Space Telescope Model Kit. This kit is unique, educational, and a great way to pass the afternoon (glue not included).
A simple gift to make for a dad who fishes are Bottle Cap Fishing Lures, but we're sure he would like to make them himself as well if you don't enjoy working with power tools. Lastly, a fun project for dads to complete with the help of the family, is a DIY Giant Jenga Game. The original tutorial is easy to follow but we suggest looking to the comments for additional steps that help storing and transporting the game set.
THE BBQ DAD
For our Pittsburgh dads, Common Plea Catering offers a selection of Grazing Boxes that suit any dad's taste with the highest quality ingredients! Grazing Boxes are designed to feed 8-10 people, which is perfect for any sort of intimate get together, including Father's Day brunch, a cocktail party with the extended family, a backyard picnic, or a tasty treat to dads in the office. To order, head over to Common Plea's Shopify website and click on 'Grazing Boxes'. Common Plea offers contactless pickup at their Smallman St. kitchen and limited delivery to areas within the Pittsburgh area.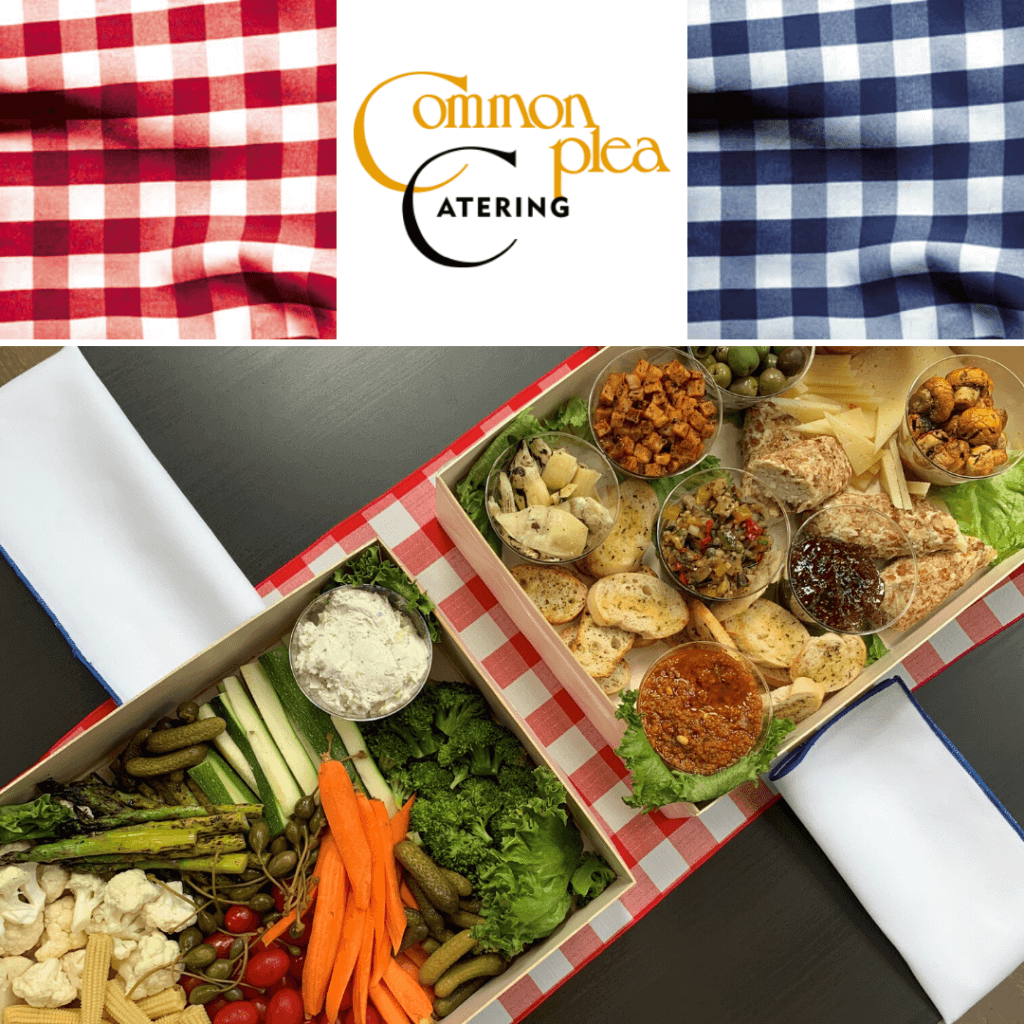 Farmers Vegetable Grazing Box, Spanish Tapas Grazing Box
Speaking of family cookouts in the backyard, give dad the gift of barbecue supplies that will make grilling more enjoyable this summer! Start your BBQ by shaking up old-fashioned ketchup and mustard hot dog toppings with a Hatch Pineapple Salsa recipe. Give dad a personalized cutting board so you can share a sentimental message or an inside joke while he's preparing for family dinner. To keep dad's bottled beverage chilled for easy sipping, give the gift of Brew House Beer Chillers that cleverly tell dad that you think he's the "World's Coolest".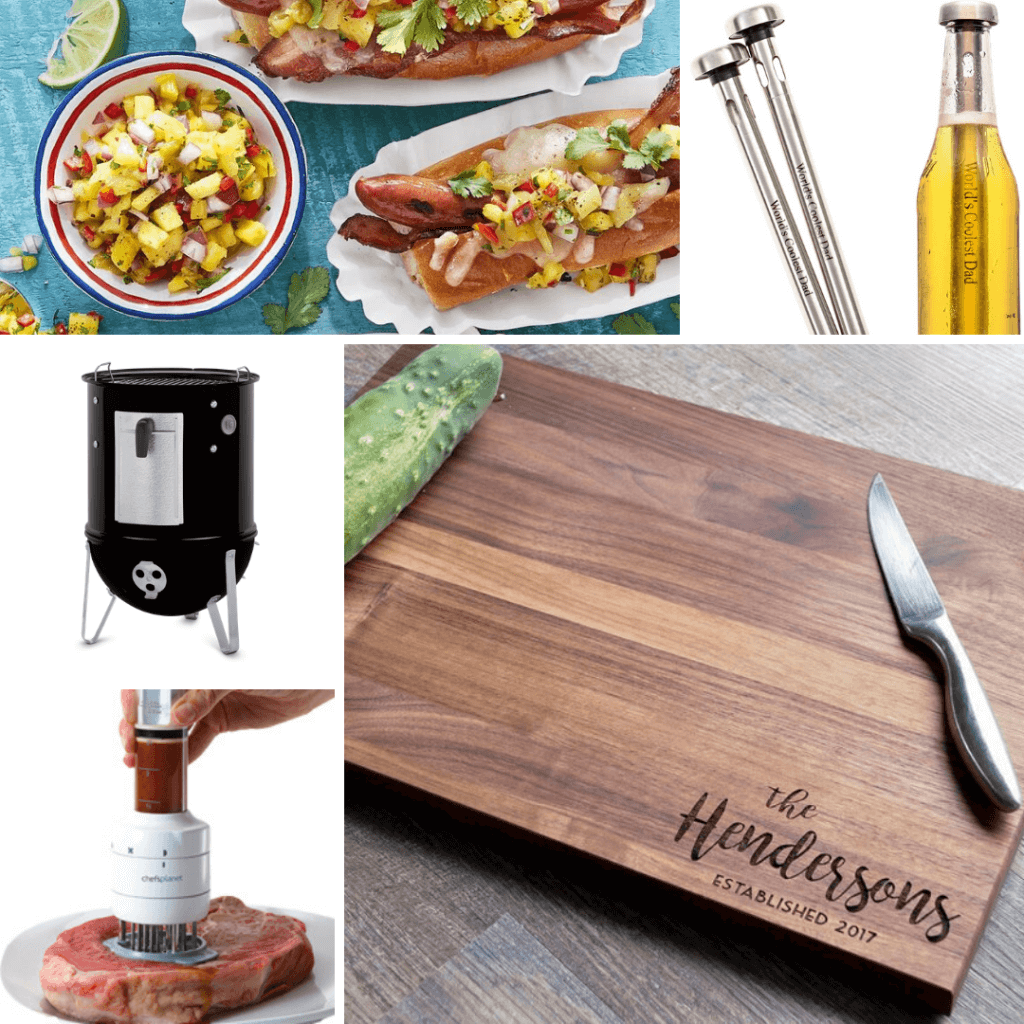 Clockwise from top left: Hatch Pineapple Salsa recipe, Brew House Beer Chillers, Personalized Cutting Board, Flavor Enhancer, Smokey Mountain Cooker Series
If dad favors flavorful steak, try the Flavor Enhancer, which tenderizes and injects the marinade right into the protein, so dad won't have to wait hours to get the perfect taste. Help dad grill, barbecue, or smoke his protein of choice with the Smokey Mountain Cooker Series. Compact enough to fit in the trunk but big enough to handle an entire roast, dad can't go wrong with the 14″, 18″, or 22″ smoker.
CELEBRATING DAD

Whether you think the best way to celebrate dad is a camping trip, completing a craft, or by gifting him new tools to make cooking out more exciting, you can't go wrong with a meal using nice decor to create a celebratory vibe. Spruce up the patio or dining room with earth-toned napkins like the Olive Gingko Panama Dinner Napkin and a complimentary linen to make the day extra special!