Florals aren't just for centerpieces! Explore our stunning range of floral linens and discover creative ways to incorporate florals into your event. Let nature's beauty grace your space and set the perfect stage for unforgettable moments.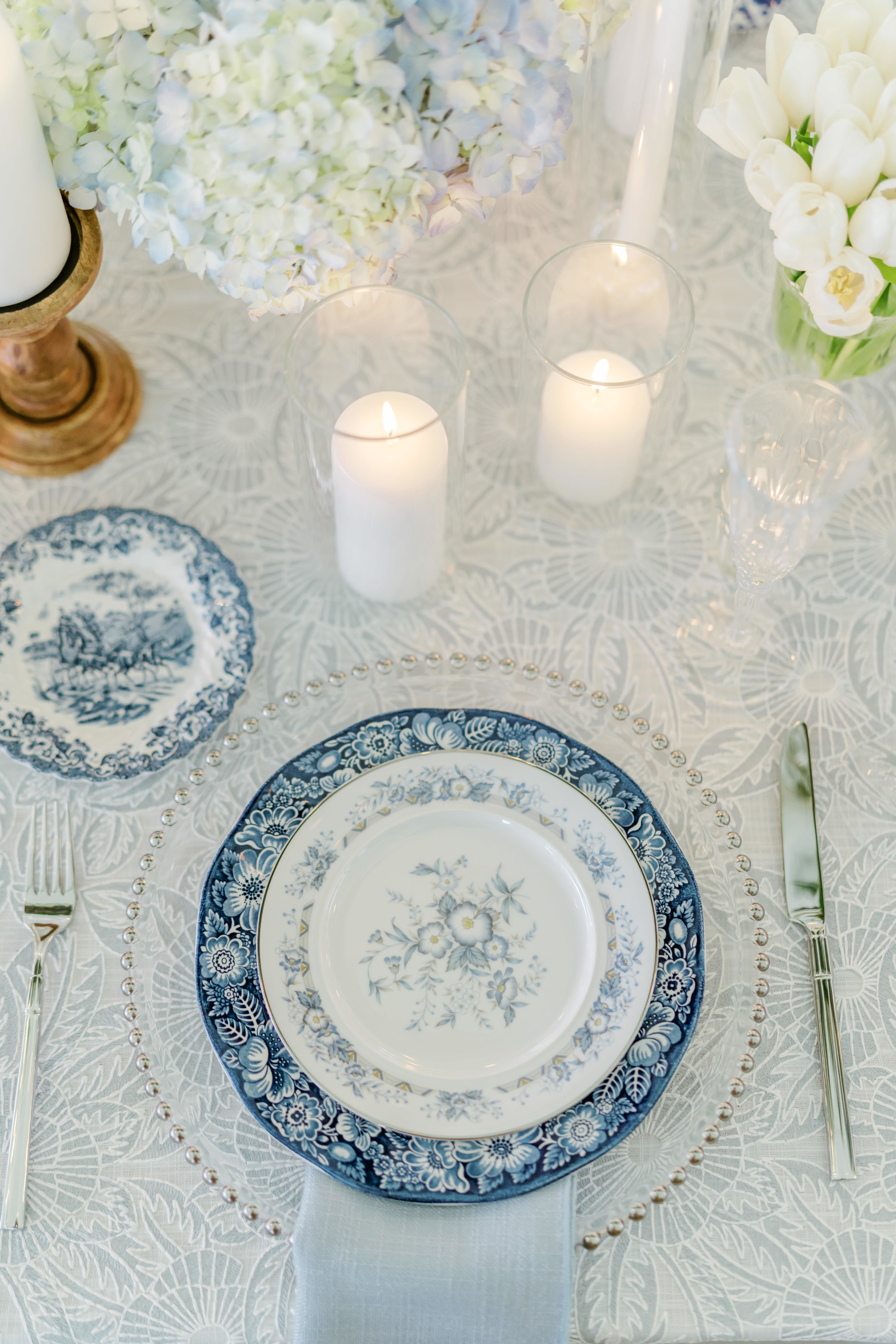 1. SMOKE AMALFI
A fan-favorite from our 2023 collection,
Smoke Amalfi
is a breathtaking embroidered floral pattern. It can fit many personal styles: rustic, french, even coastal! Paired above with
Sky Panama Napkins
, Smoke Amalfi is sure to wow your guests at any event.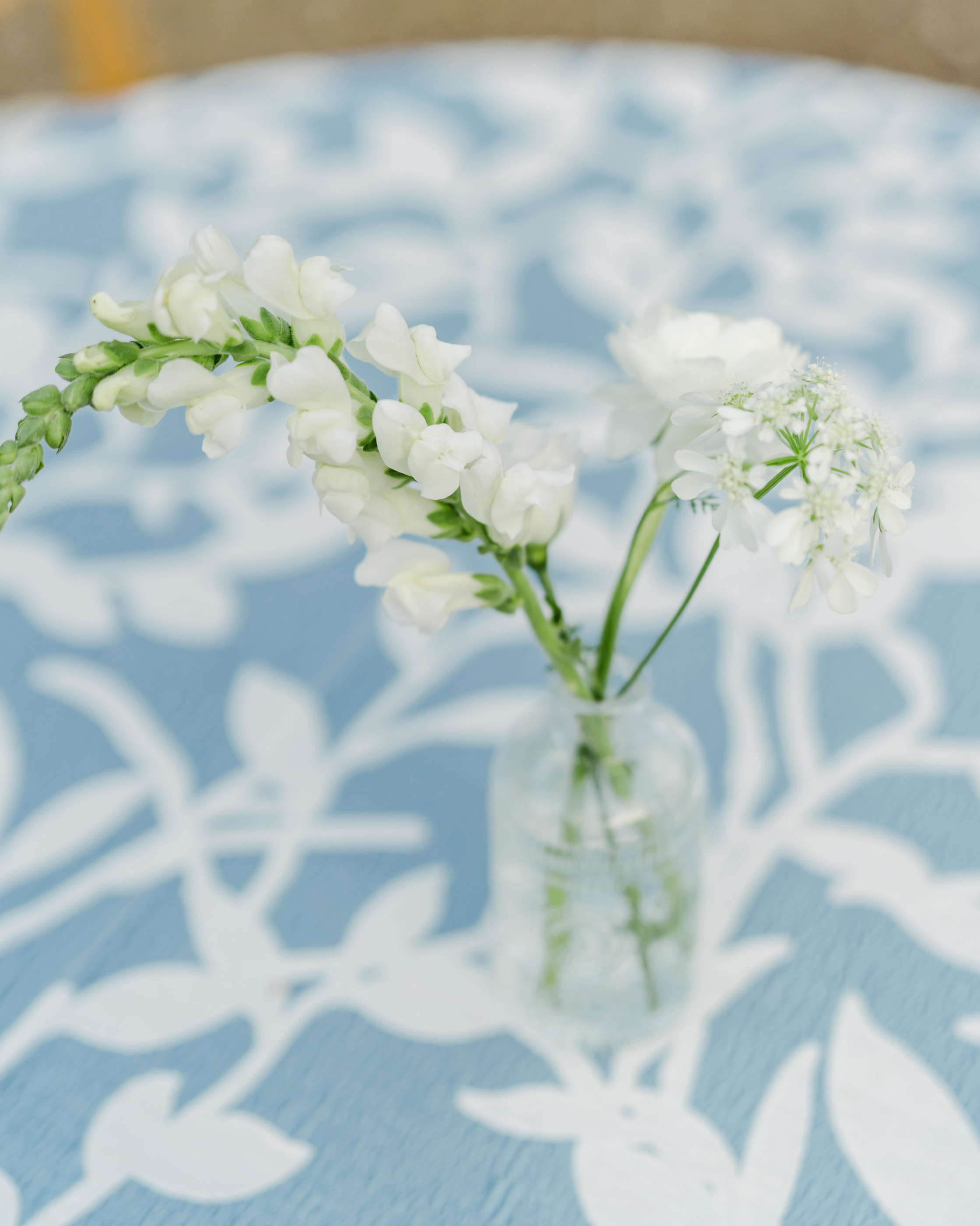 2. CORNFLOWER GRACE
New in from our 2023 collection,
Cornflower Grace
is a soft and sweet reversible linen. It is a simple yet elevated choice for a spring or summer event. If green's more your scene, we also have
Sage Grace
!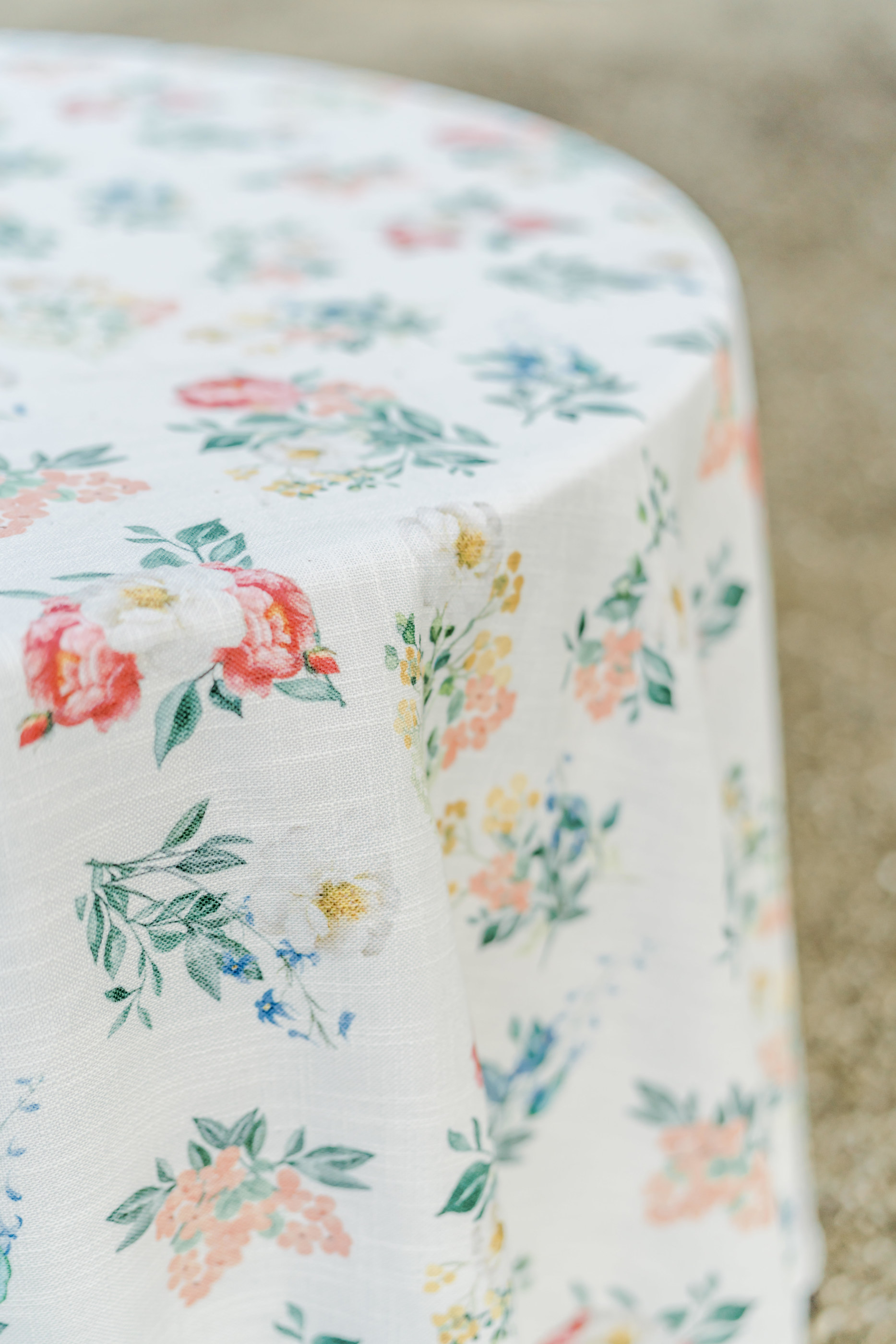 3. ASHLEY FLORAL
New in for summer 2023,
Ashley Floral
is a colorful floral dream. Delicate yet vibrant, Ashley Floral complements any color palette. Perfect for a picturesque garden setting or any celebration that needs a touch of botanical charm. Also available in
pillows
!

4. PASTEL PASTURE
New in for summer 2023,
Pastel Pasture
is the perfect choice if you're looking to elevate a rustic aesthetic with a hint of sophistication. With ivory petals and something blue, it's the perfect choice for a classic wedding color palette. Available in both
linens
and
pillows
, paired above with an Aspen Linen Pillow!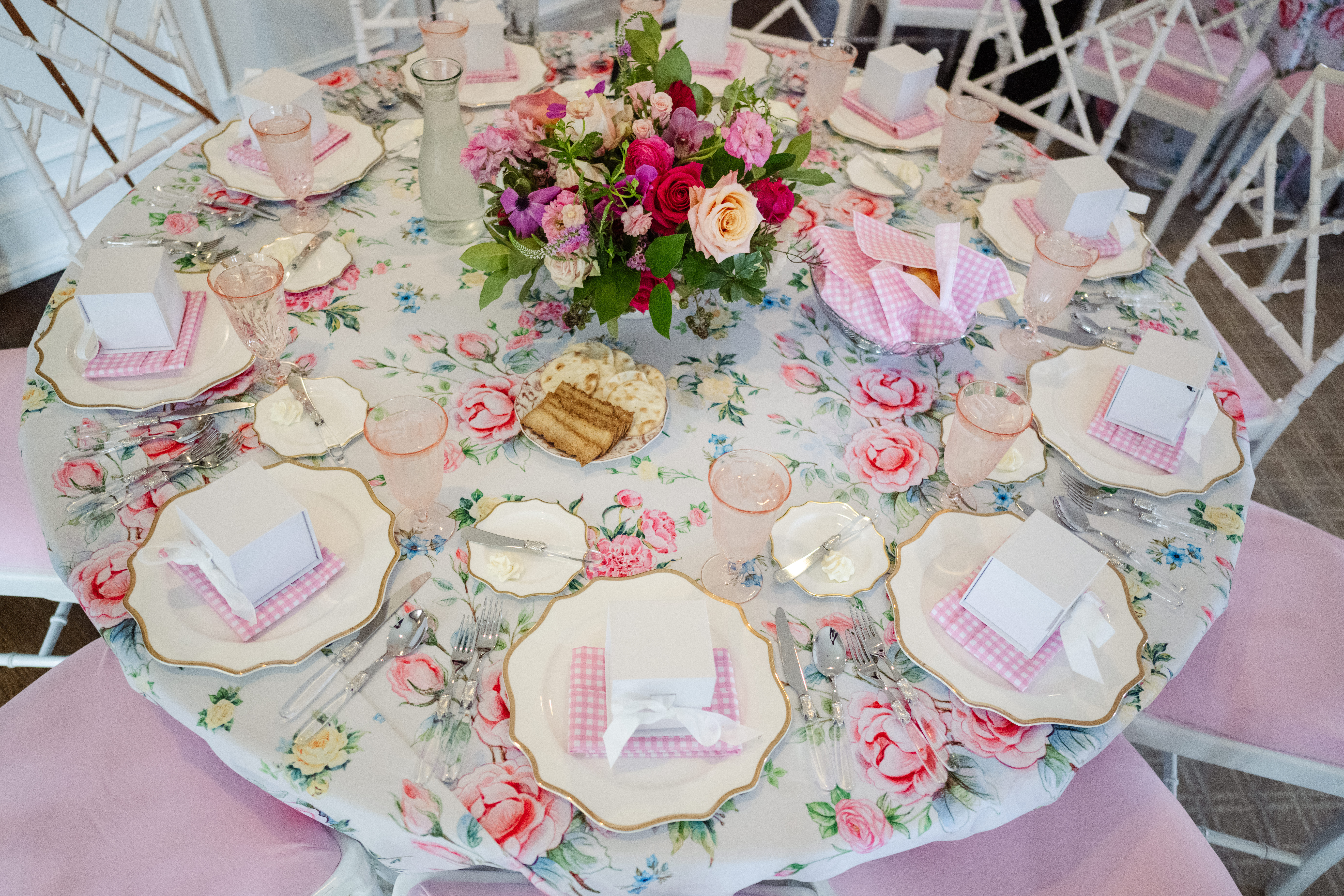 5. CHELSEA'S TEA PARTY
New in our 2023 collection,
Chelsea's Tea Party
will transport you to a dreamy garden tea party setting. Embrace the grace of vintage-inspired designs for baby showers, bridal showers and afternoon soirees.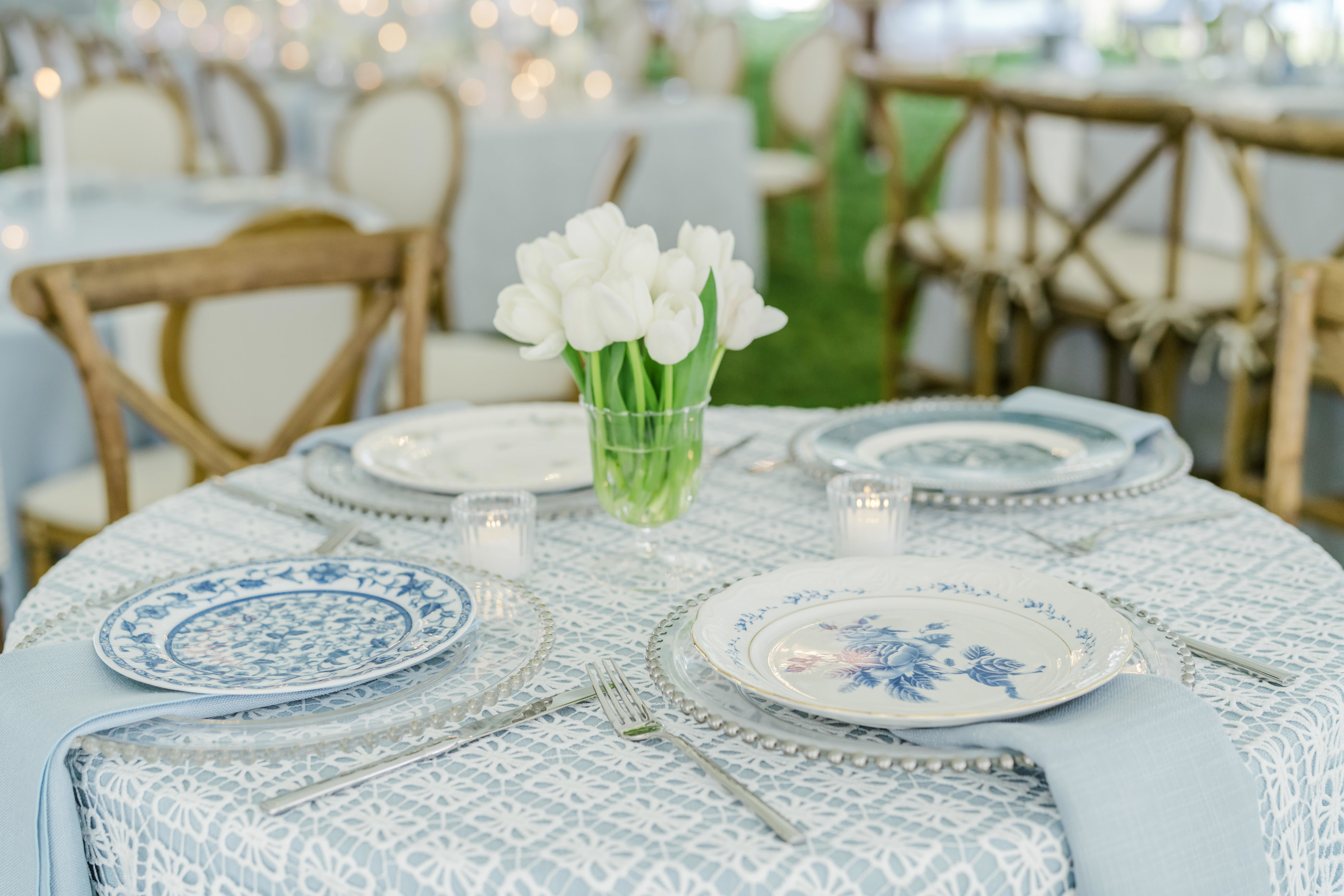 6. MACRAME
Macrame
is an embroidered overlay, it can elevate any solid color with a touch of handmade artistry. Perfect for the boho bride, or if you're looking to add some vintage vibes to your event. Pictured above over
Sky Panama
!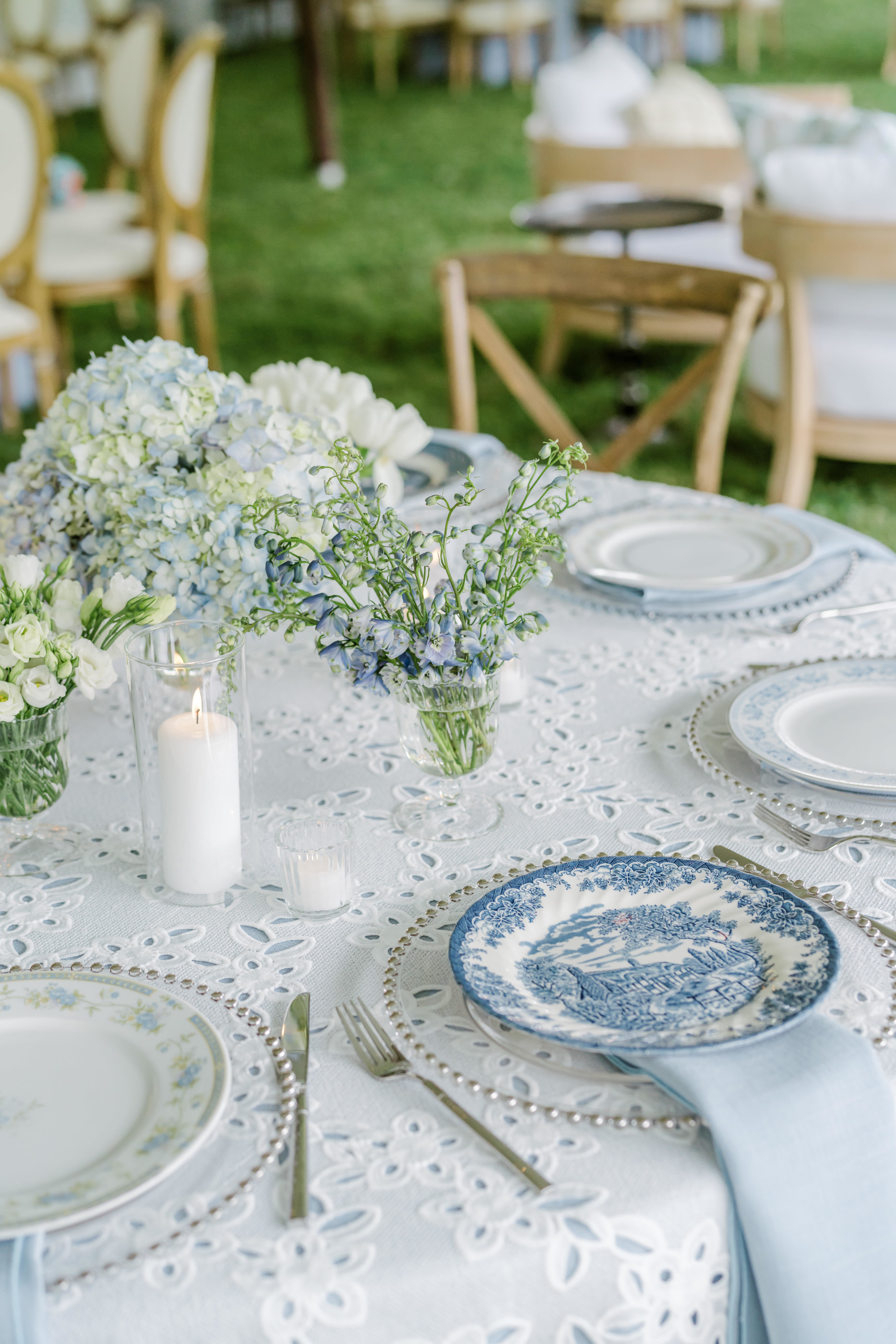 7. WHITE FLORAL LACE
A simple and sweet twist on vintage lace,
White Floral Lace
looks graceful on any table. Perfect for an elegant picnic, a sophisticated garden party, or a bridal or baby shower! Its delicate eyelet design looks lovely over white, but can also make any bright color pop. It's also the perfect pair to
Macrame
! Pictured above over
Sky Panama
.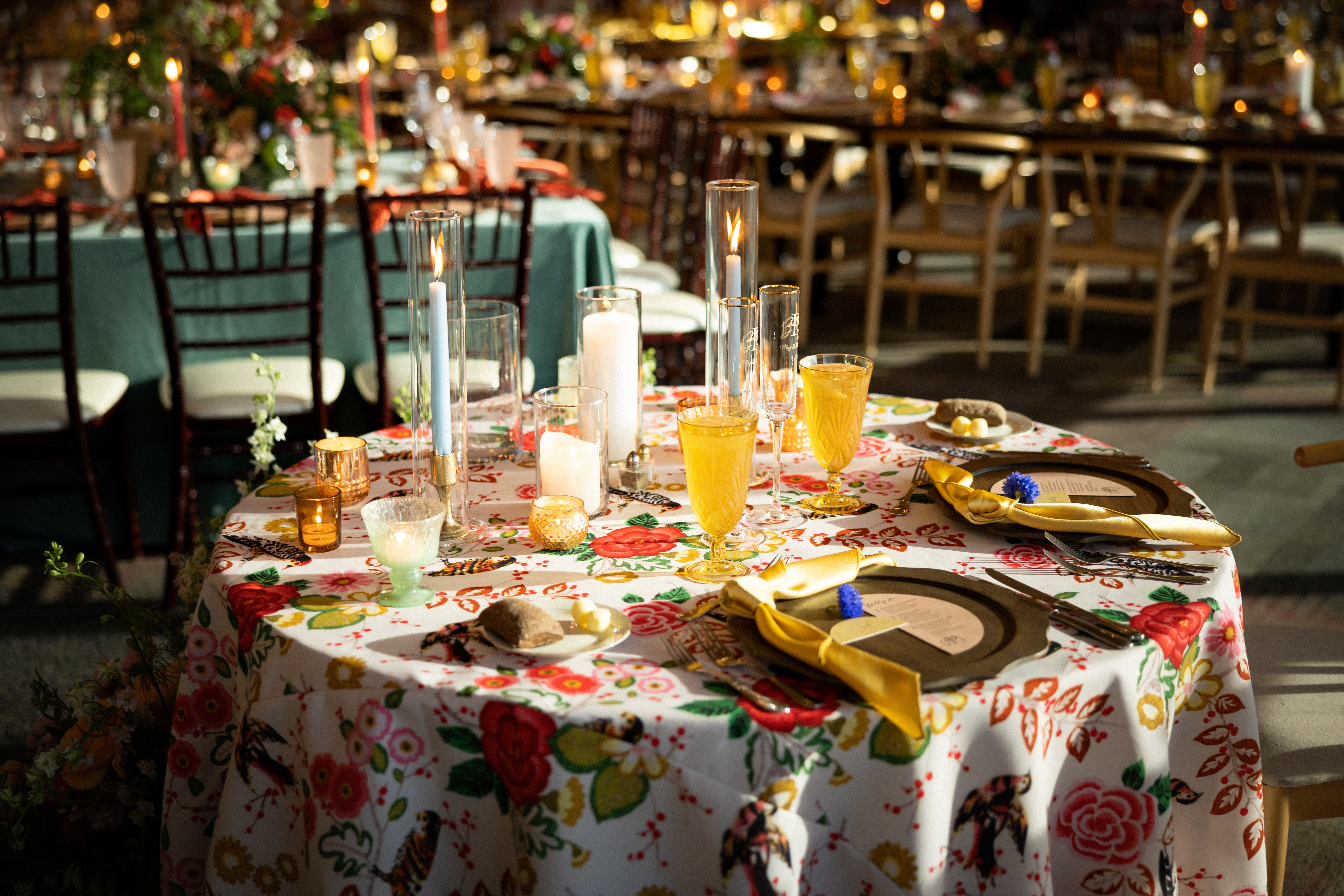 8. BIRDS IN BLOOM
Birds In Bloom
brings an array of color and nature's wonders to every table. Add an enchanting touch to weddings, garden parties, and beyond. Paired above with
Gold Majestic Napkins
, Birds In Bloom is available in
linens
, napkins, & runners!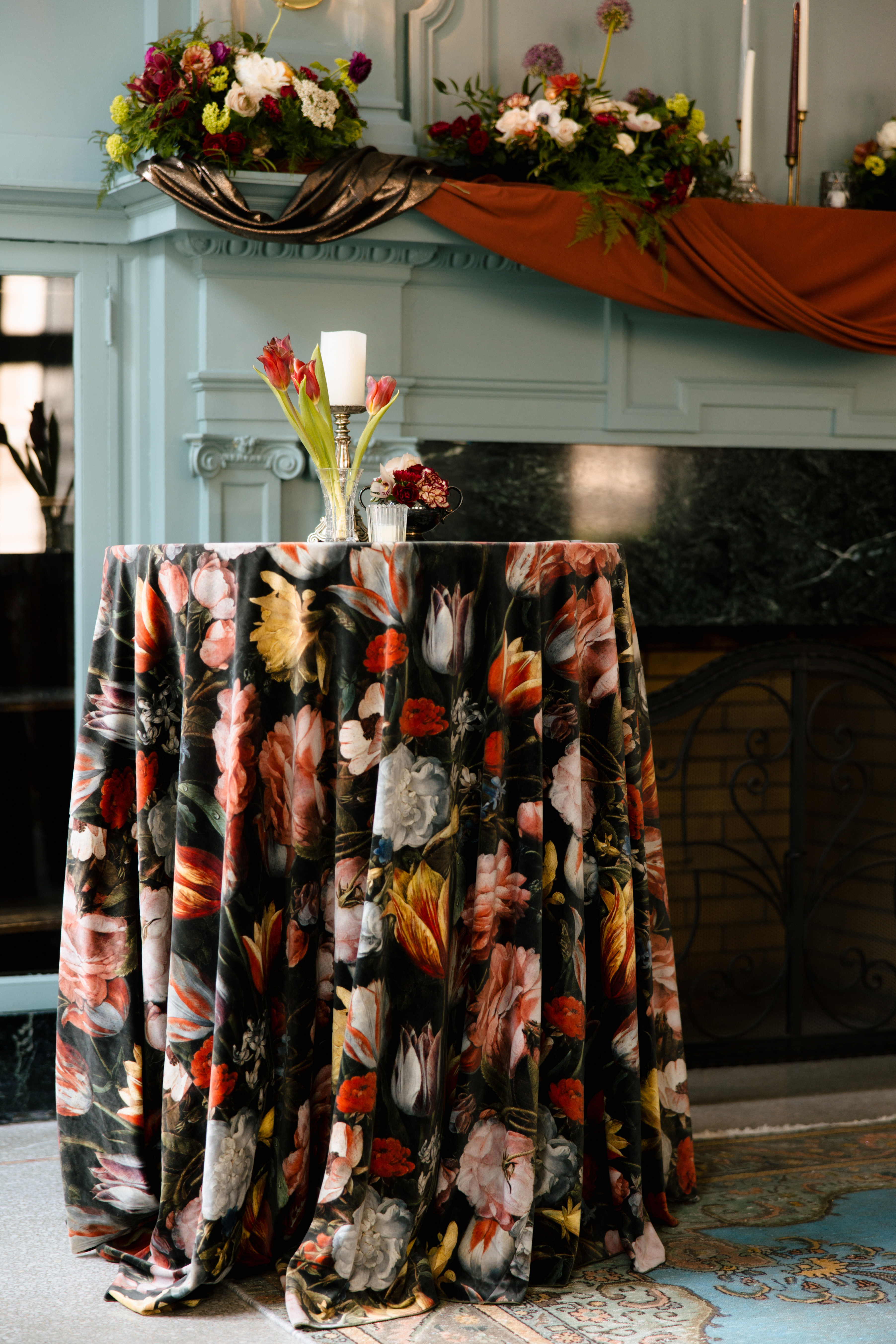 9. DUTCH MASTERS
Dutch Masters
brings artistry and sophistication to your celebrations. If romantic with a touch of moody glamour fits your personal style, Dutch Masters is the perfect choice for your event. This print is available in
velvet
and
cotton linens
, as well as
napkins
and
pillows
!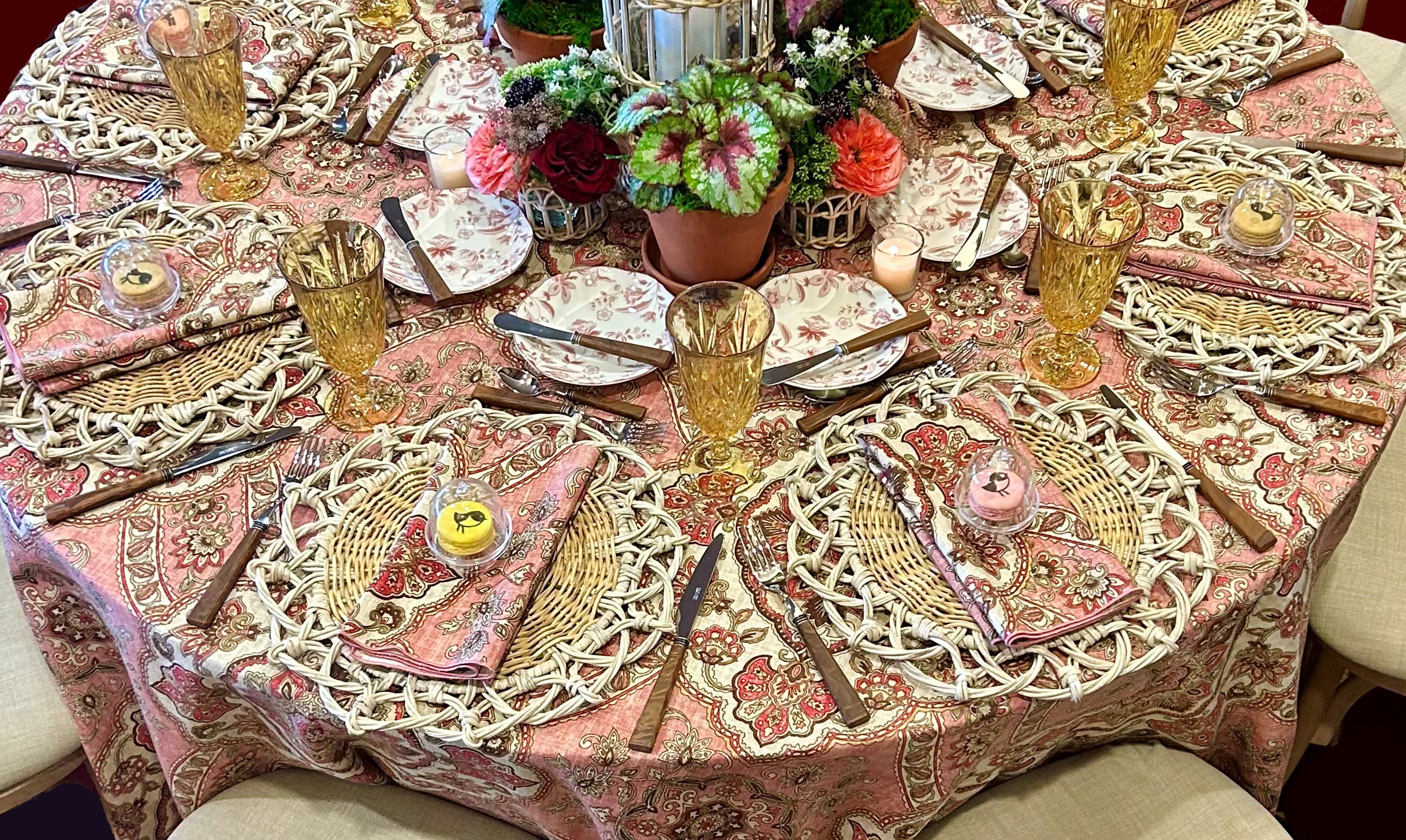 10. FLORAL NAPKINS
We also have a huge variety of floral napkins! Whether you want to be on trend and match your floral napkins to your floral linens like pictured above with
Persian Paisley
, or add a pop of pattern in your tabletop design, we have the perfect napkin for your table. Take a look at our selection of floral printed napkins
here
!

11. & SO MUCH MORE!
There are endless ways to incorporate florals at your event. Consider printing flowers on your invitations to introduce your guests to your theme, or adding some pressed petals to your cake. Any way you can dream it, there is a way to make it floral!
From rustic to glam, our diverse range of floral linens offers a canvas for your unique vision and style. If you're looking for more fabulous floral designs, browse our inventory online
here
, or schedule an appointment to visit our showroom!