New trend alert for fall 2023! Warm neutrals meet bright pops of color to create a seasonal atmosphere that's both inviting and stylish. Join us as we dive into 5 stunning takes on this trend, and discover the secret to balancing timeless warmth with vibrant accents in your fall designs!
1. DECO DREAM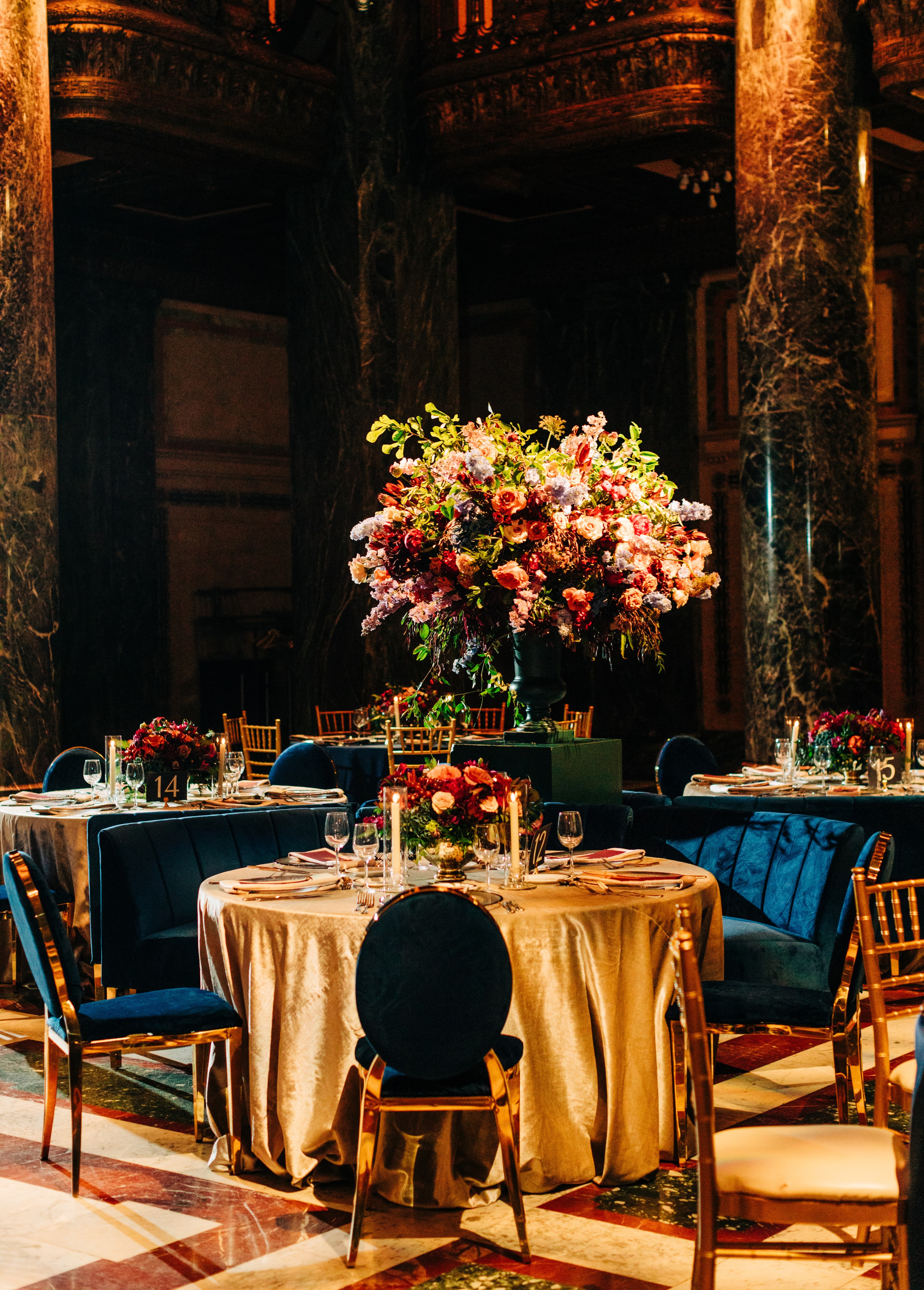 Champagne gold and peacock blue are a match made in heaven at this gorgeous wedding! Bask in the warm candlelit glow surrounded by fall colored florals displays and gleaming golden linens, with a vibrant twist of blue!
Champagne Distressed Velvet
complements the velvet chairs at each elegant table. Topped with an abundant display of burgundy florals and fall fruits like pomegranates and red grapes for contrast, this table setting is a work of art!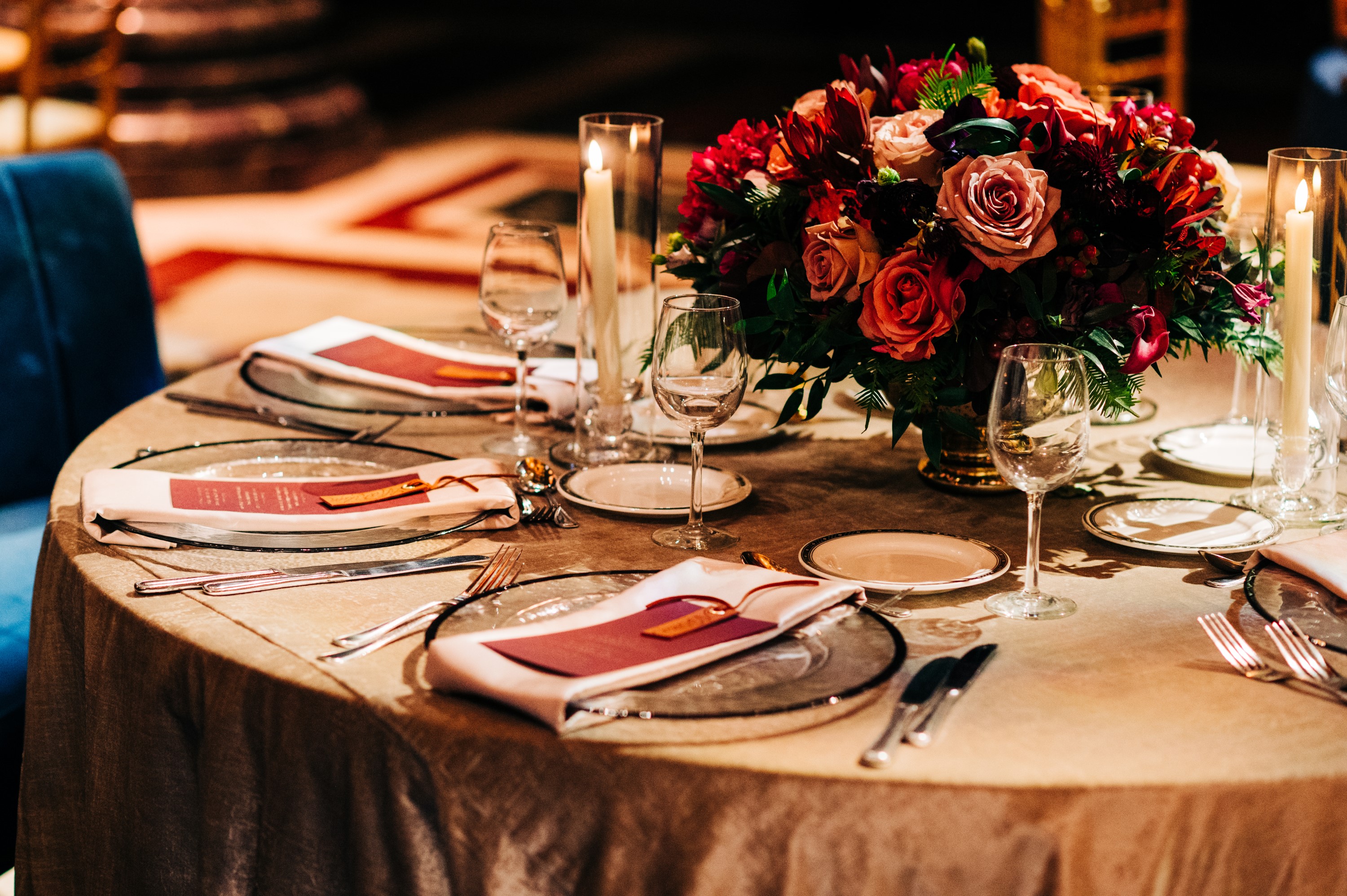 The matte satin of
Cashmere Lamour Napkins
is the perfect match to the soft metallic threading in Champagne Distressed Velvet. These two neutrals shine on their own, but when paired with blue and burgundy accents, they create an awe-inspiring display of art deco glamour.
2. FLORAL FAIRYTALE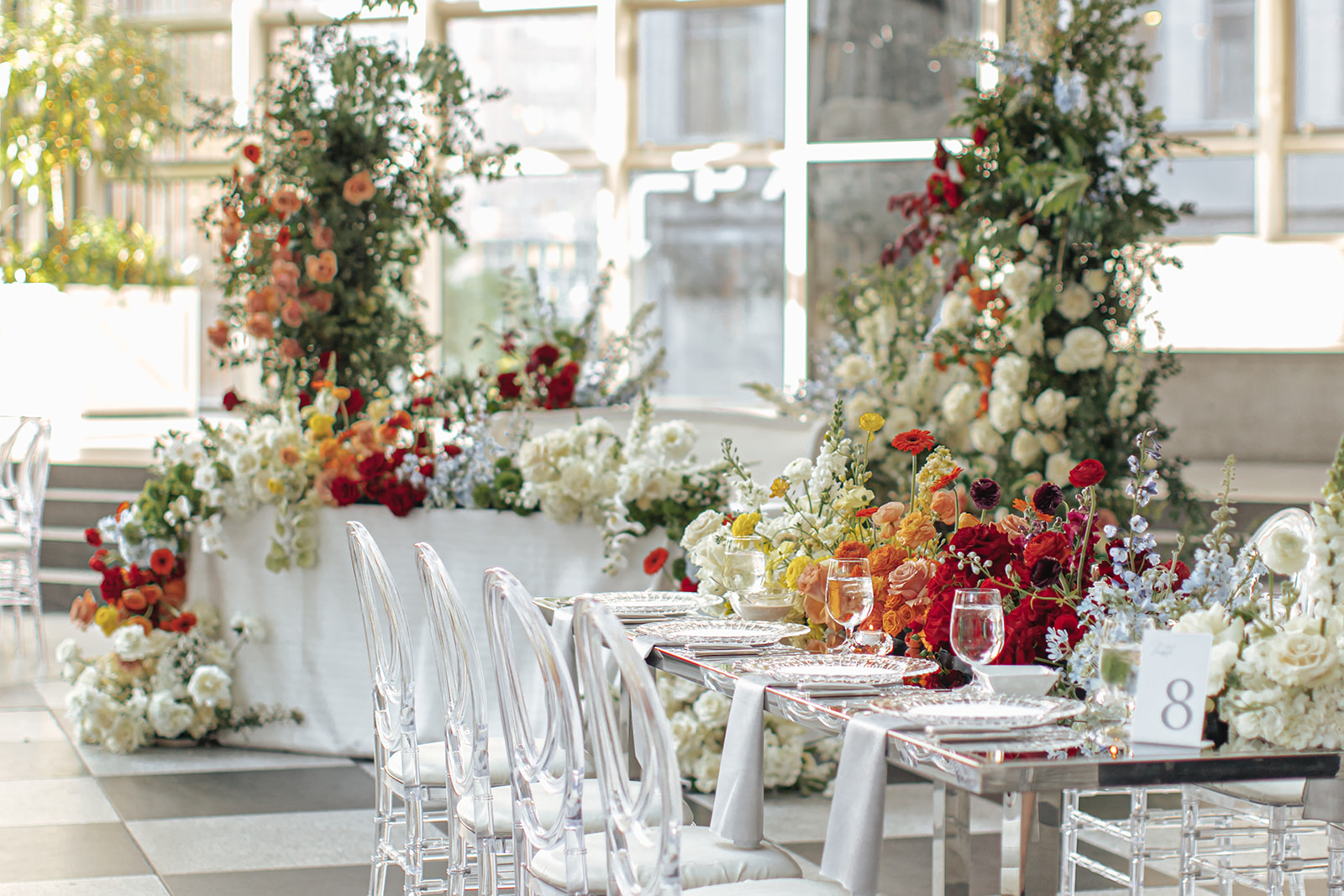 This breathtaking wedding used the blank canvas of their venue to celebrate florals in a remarkable way. They remained true to the traditional fall color palette, selecting flowers like red roses, orange gerber daisies, and yellow carnations for a rainbow of fall colors!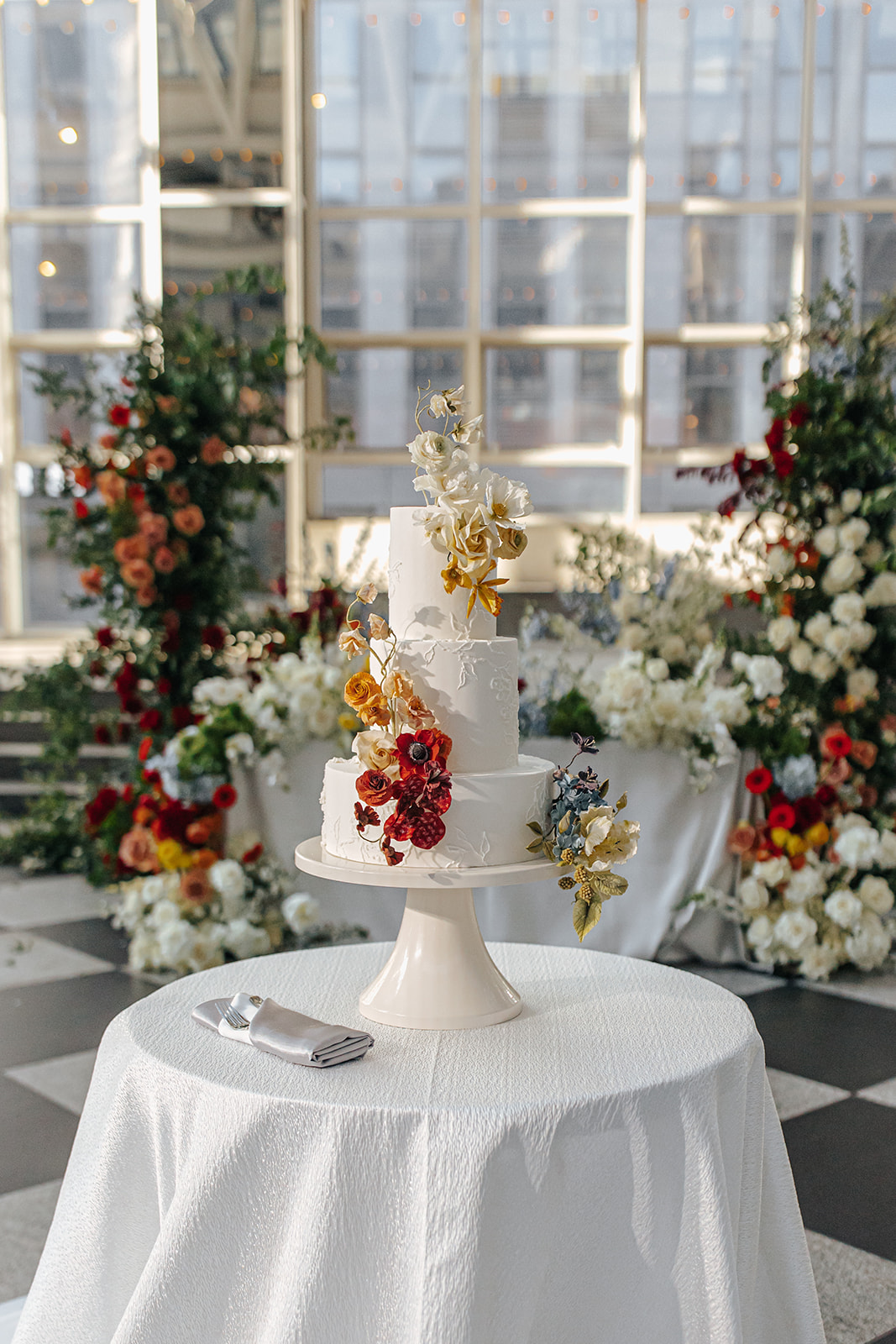 White Fjord
adds a touch of texture to this cake table.
Silver Majestic Napkins
complement the silver threading in this linen for visual interest without taking away from the dazzling fall florals.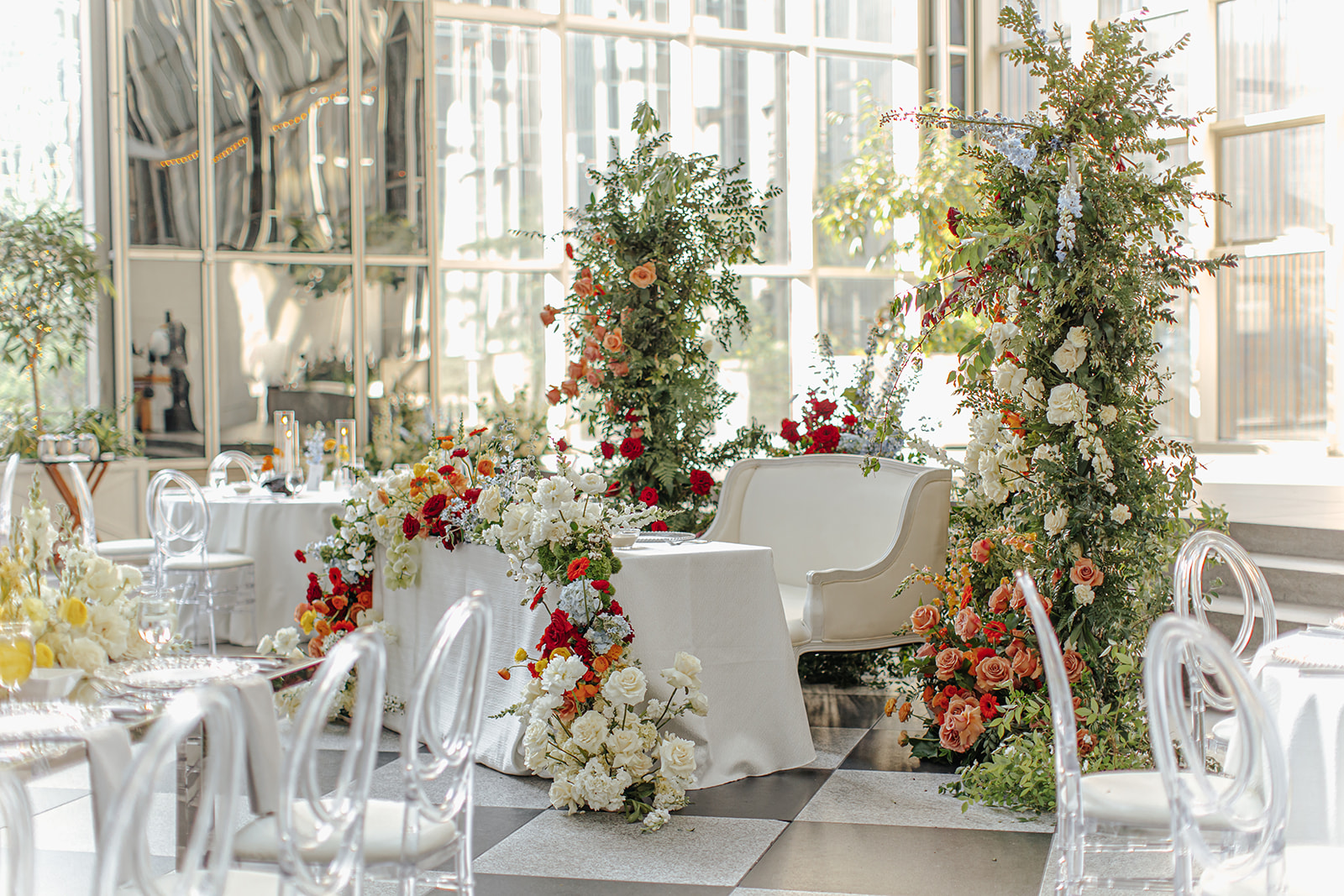 This sweetheart table deserves a round of applause. Every fall colored blossom adds to this whimsical scene. White, crystal, and silver accents create a beautiful canvas for a enchanting floral fairytale. 10/10 take on this fall trend!
3. AUTUMNAL PARADISE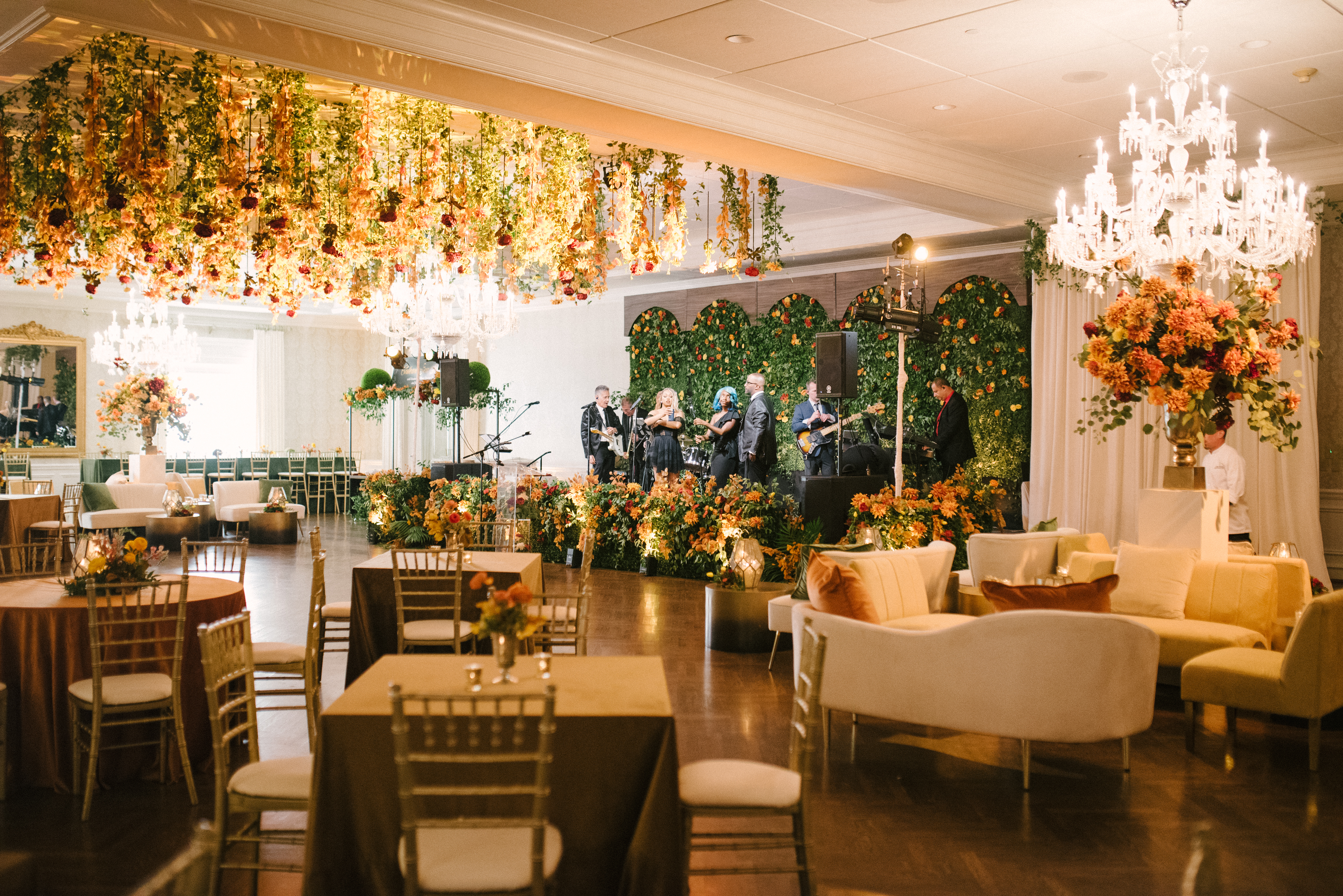 This awe-inspiring wedding was full of fall colors and textures, all balanced by warm neutrals. They used accent tables with autumnal tones as their pop of color, complete with showstopping floral displays throughout this gorgeous venue. Pictured above:
Spice Velvet
,
Golden Velvet
, and
Leaf Velvet
.
The woven linen fabric of our
Panama
linen is stunning all year round! It comes in a wide variety of colors, so you can tailor it to your taste and style for any season. If you want to keep it neutral and add a pop of color in your decor like pictured above, consider
Ivory Panama
or
Beige Panama
. Or, for the fall season, consider
Spice Panama
or
Mustard Panama
!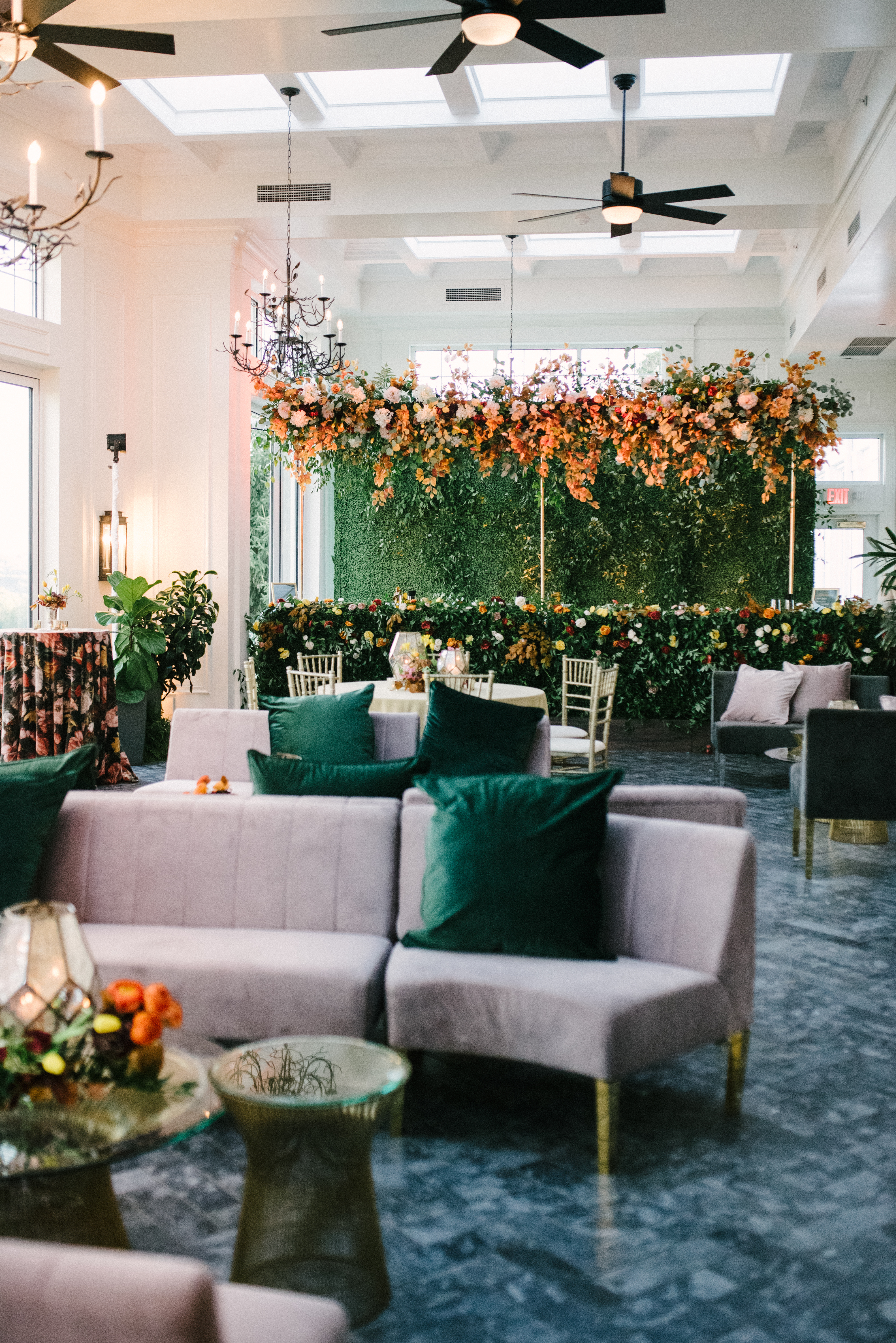 The different shades of green used throughout this venue tied each space together. From
Hunter Velvet Pillows
, vibrant greenery in the florals, and a hint of green in
Velvet Dutch Masters
to make the floral displays pop, this wedding is one to remember.
4. FARM TABLE CHARM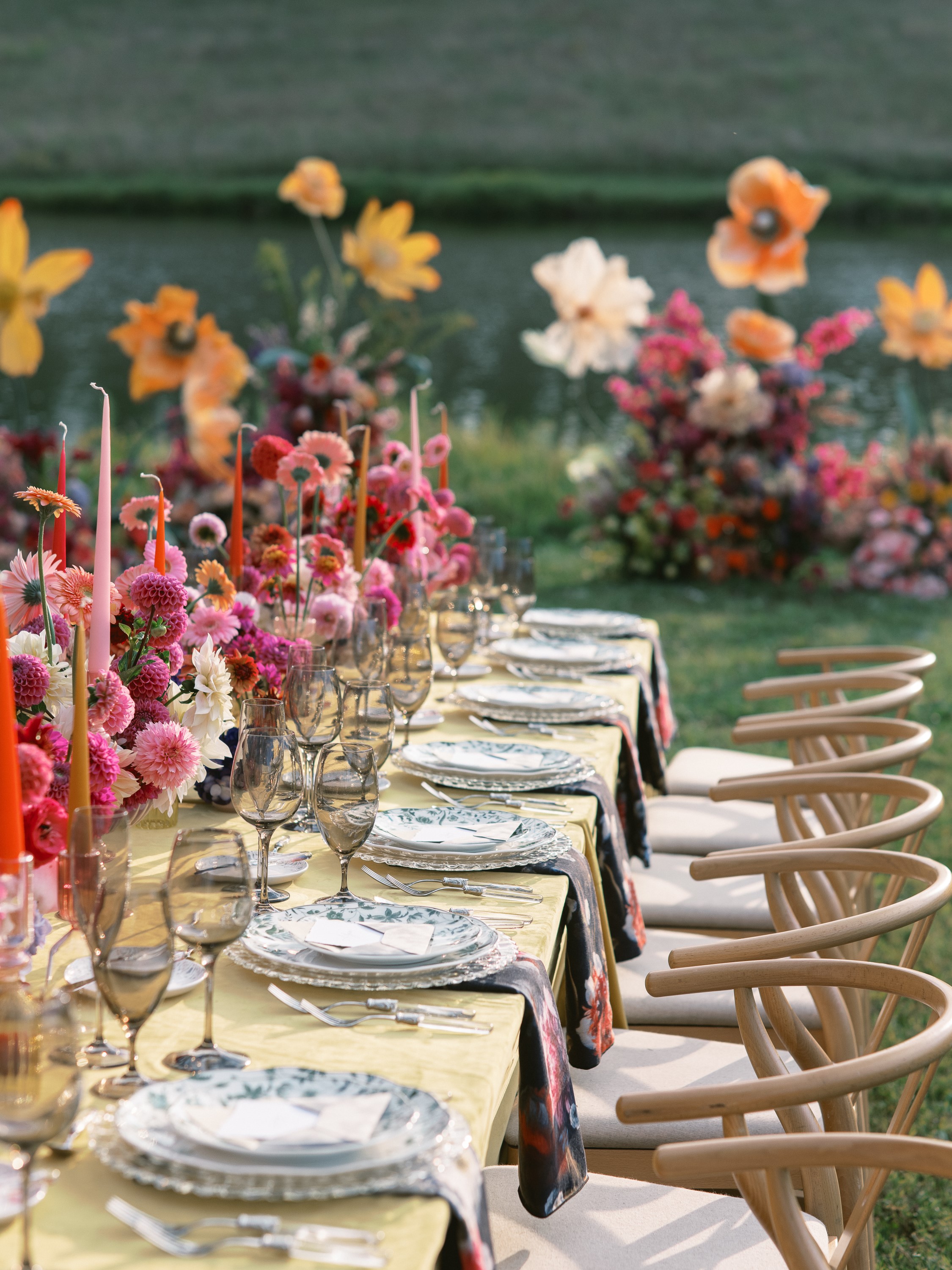 This afternoon lunch took place at a charming farm venue, and featured some jaw dropping floral artwork! They chose
Sunshine Velvet
for some added warmth, contrasted by a bright pop of pink in the decor.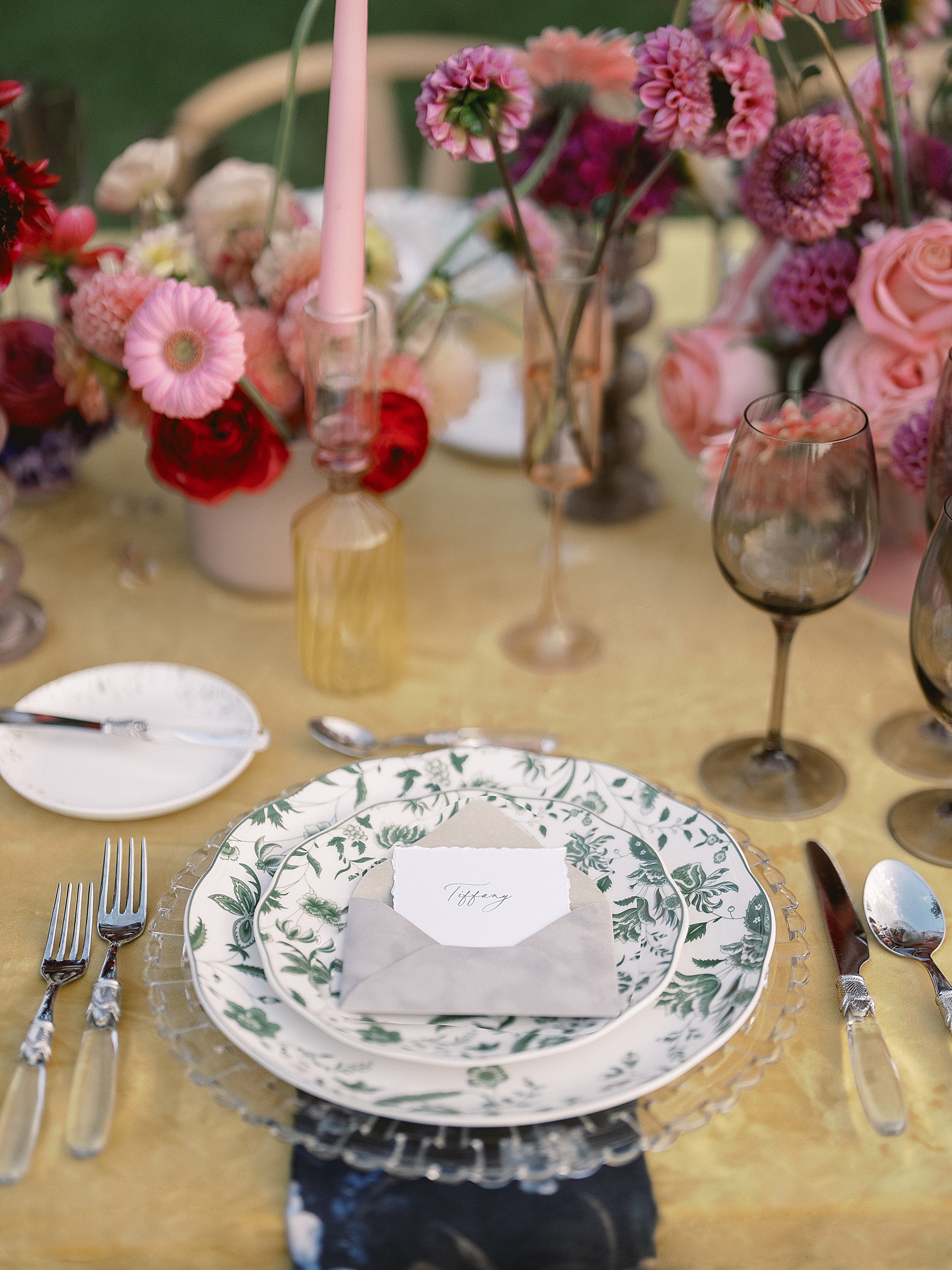 Guests were surrounded by a field of green, so these beautiful green floral patterned plates match the natural setting perfectly! Each piece on this enchanting table was chosen with care, and together they make a work of art.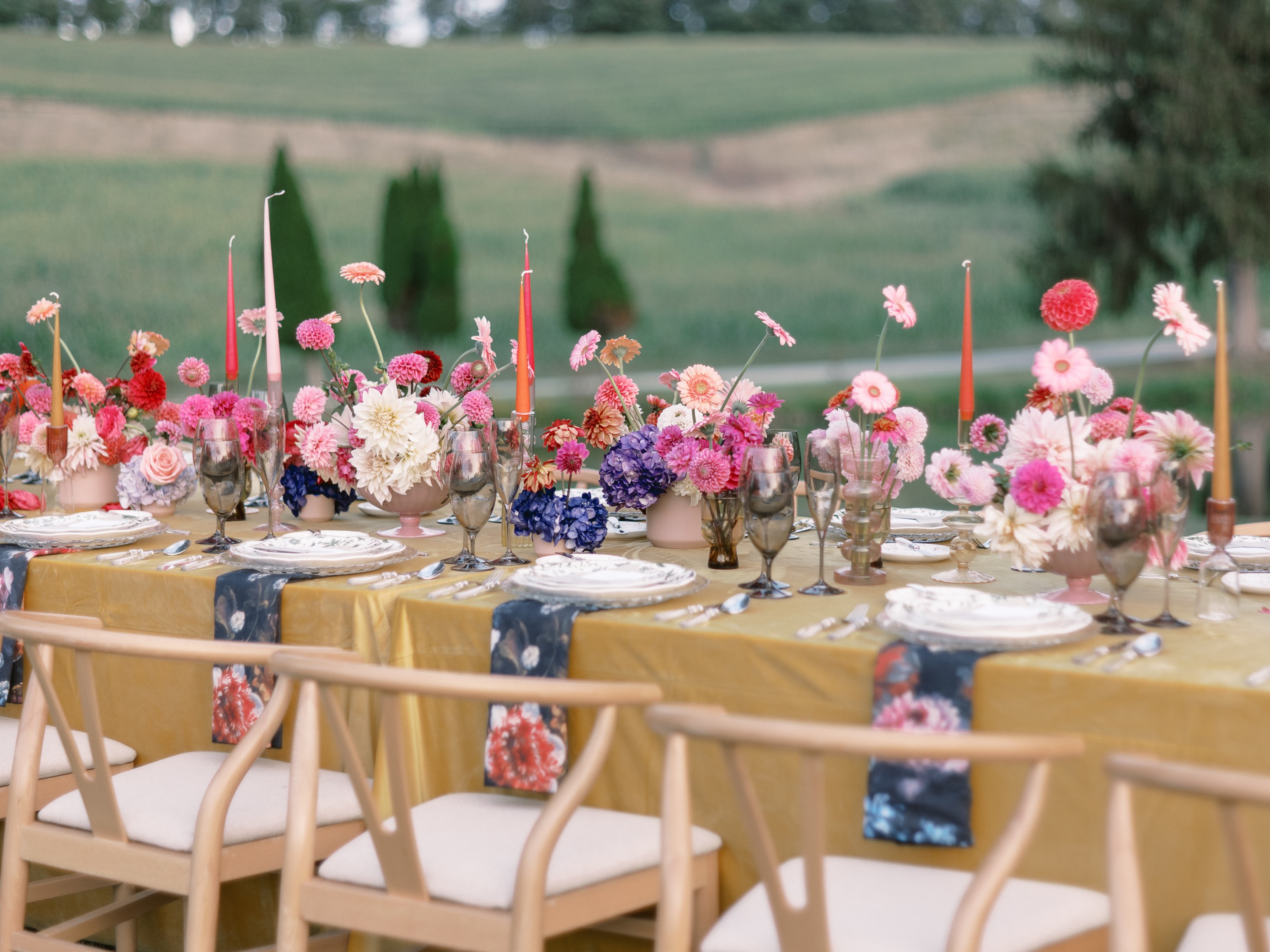 Cotton Dutch Masters Napkins
were the perfect match to the pink and purple blossoms in the centerpieces. This design features hand painted petals and greenery that look gorgeous in any setting or season!
5. BOHO BOTANICALS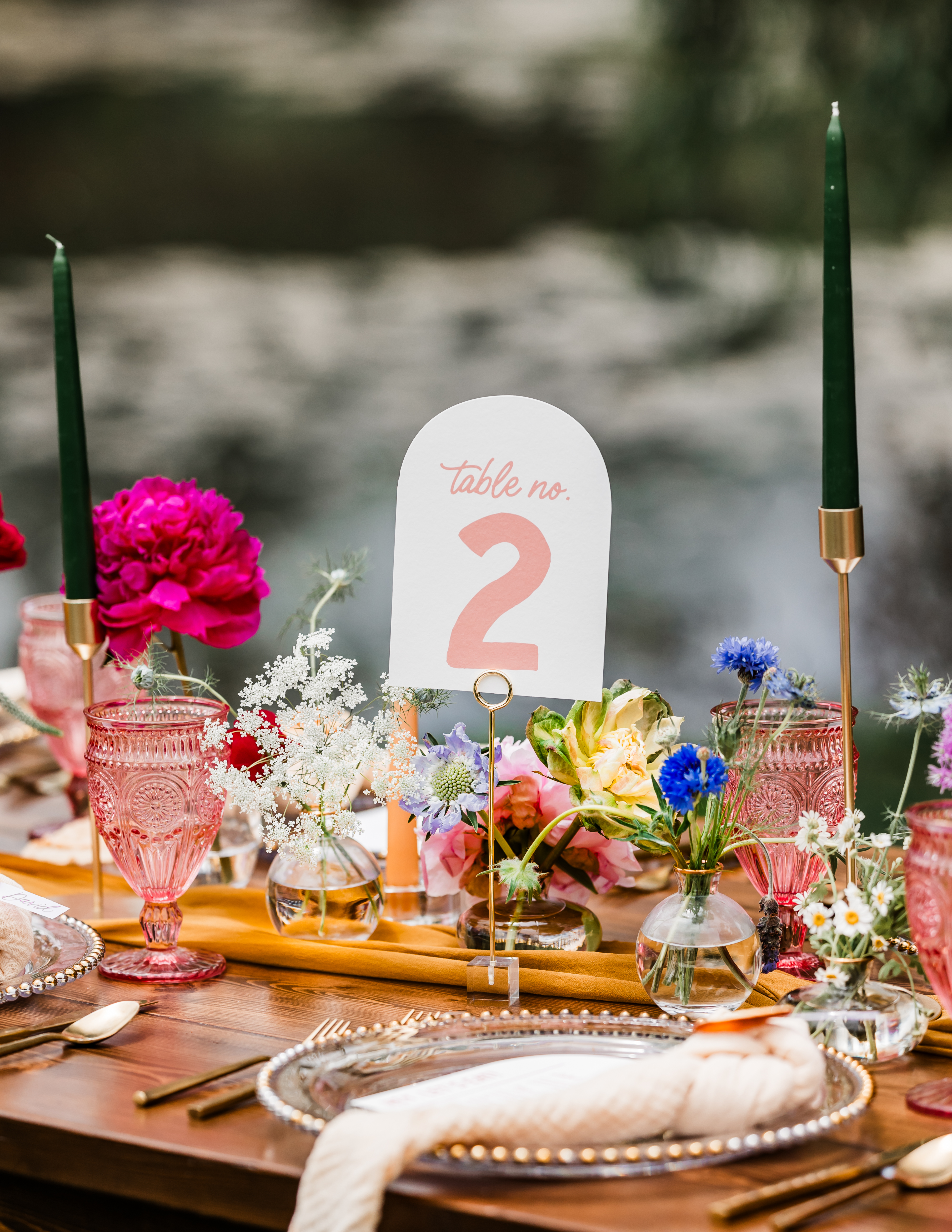 Who said pink isn't a fall color? It is on this beautiful table! Warm neutrals combined with hunter green, natural wood, and mustard yellow is a traditional fall color palette, but pink is the perfect pop to elevate this fall table setting.
The pink boho glasses, vibrant florals, and colorful tapered candles are the stars of this fabulous photoshoot. Set apart from the warm wood and gold accents by our
Mustard Silk Chiffon Runner
, picture this table full of your loved ones on a sunny & crisp fall day!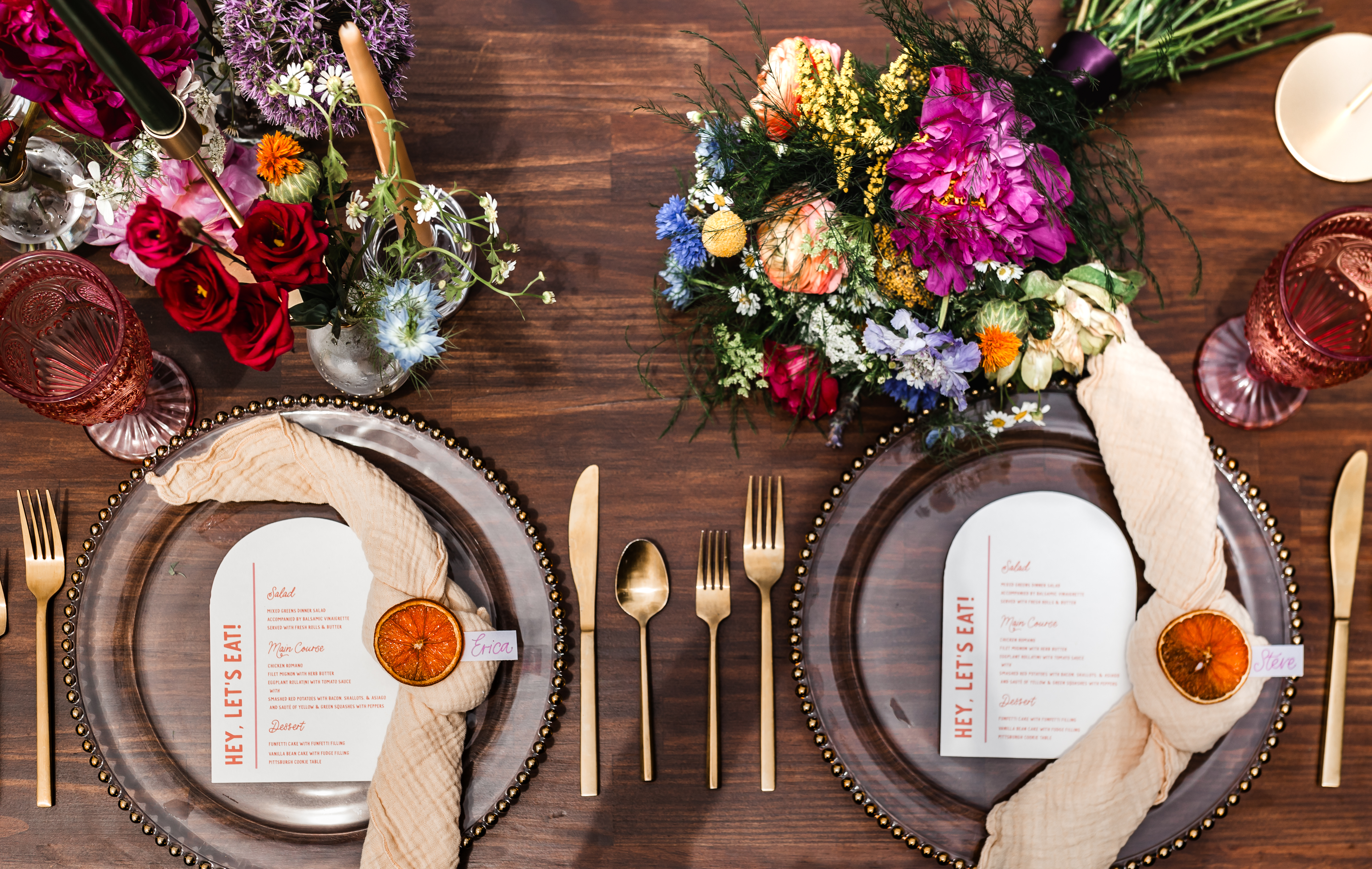 Fall neutrals round out this table setting, keeping it seasonal but special. Pictured above is our
Natural Gauze Dinner Napkin
complete with a sweet orange accent for an extra autumnal touch. Perfect for any fall wedding or dinner party, this fun twist on the traditional fall color palette is one of our favorites!
How would you recreate this trend at your next event? We want to be a part of it! Browse our inventory online
here
, and head over to our
event gallery
for more inspiration.