As the crisp air and golden hues of fall arrive, it's the perfect time to gather loved ones for an intimate and heartwarming dinner party. Join us as we create a cozy and inviting atmosphere, from rustic decor to comforting seasonal dishes!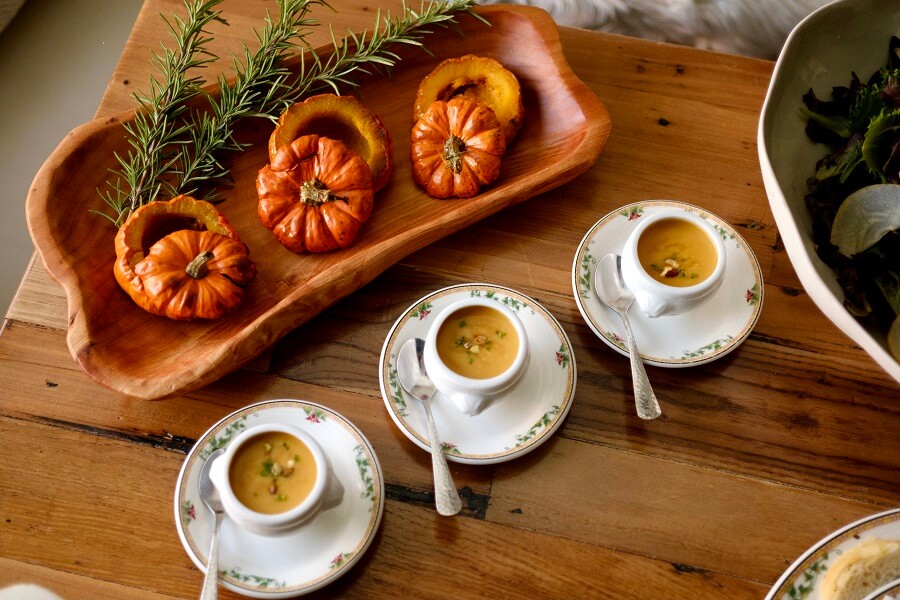 1. MENU
The best part of any dinner party is the menu, and fall is full of seasonal ingredients perfect for an intimate gathering with friends and family. Consider a potluck and have your guests bring their favorite fall dishes to fill up your table with warmth and comfort. It's the perfect way to get the conversation going! Or, if you're creating your own menu to serve, welcome your guests to your table with a warm bowl of soup to start. The options are endless!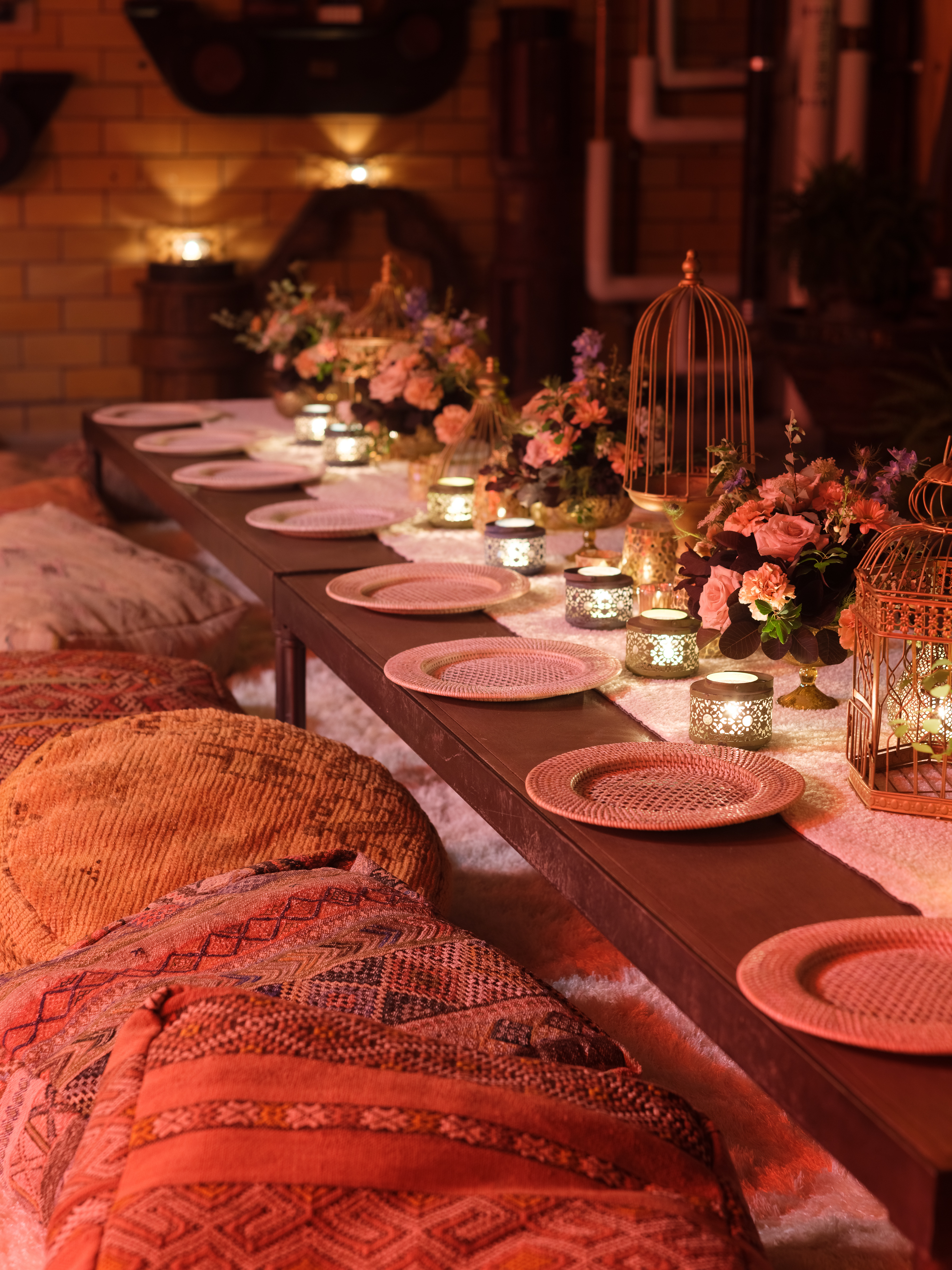 2. SEATING
For an intimate and cozy vibe, consider floor seating!
Our Kilim Floor Pillows
are big, comfy, and come in the perfect fall colors. They're a great way to seat all of your friends without a formal dining table. There's enough room for everyone!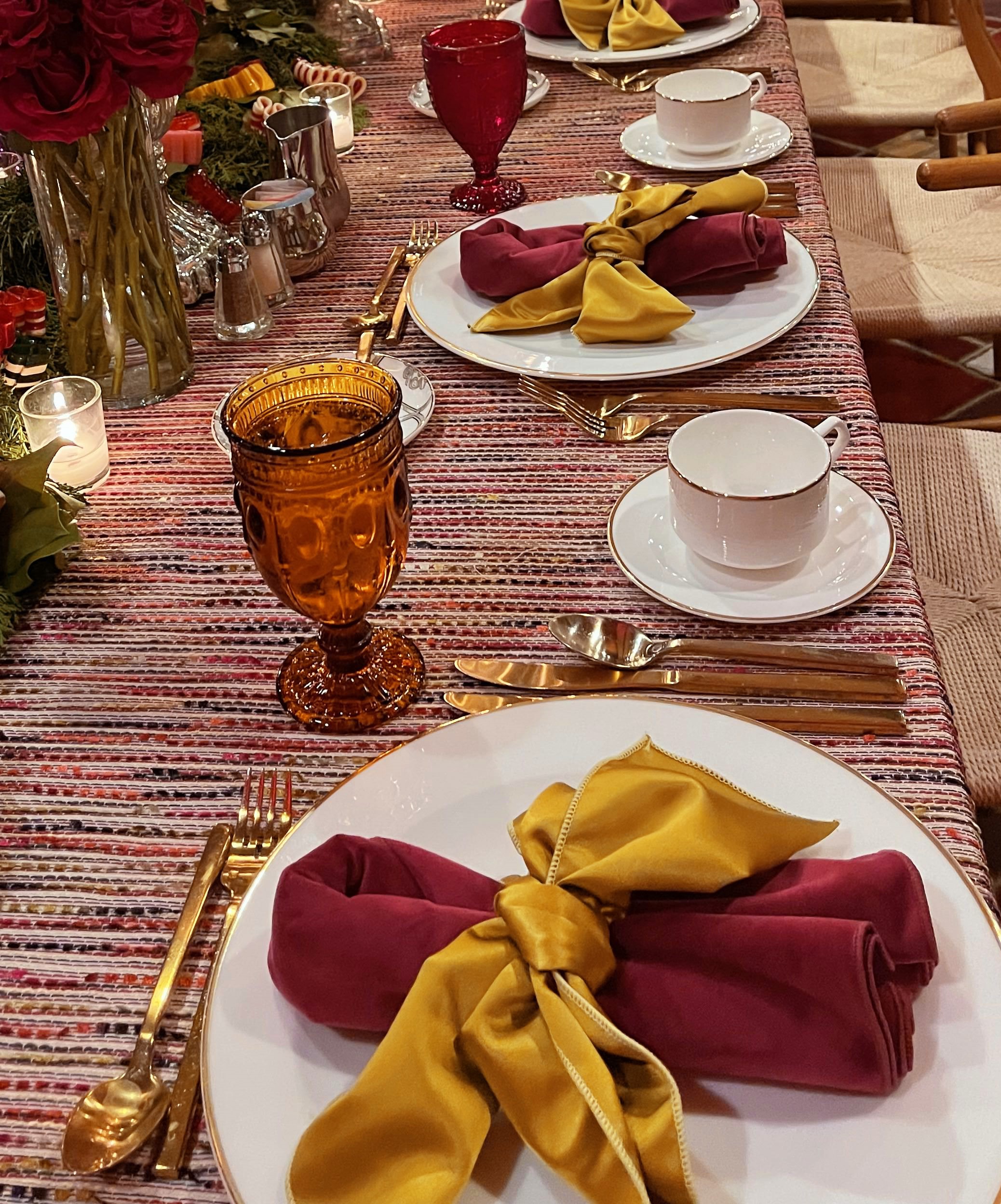 3. NEW FALL LINENS
Our 2023 collection wouldn't be complete without our new fall linens. Pictured above is
Rustic Chenille Stripe
, full of rustic texture and fall colors. Also consider
Autumn Madras
,
Cranberry Plaid
, and
Persian Paisley
!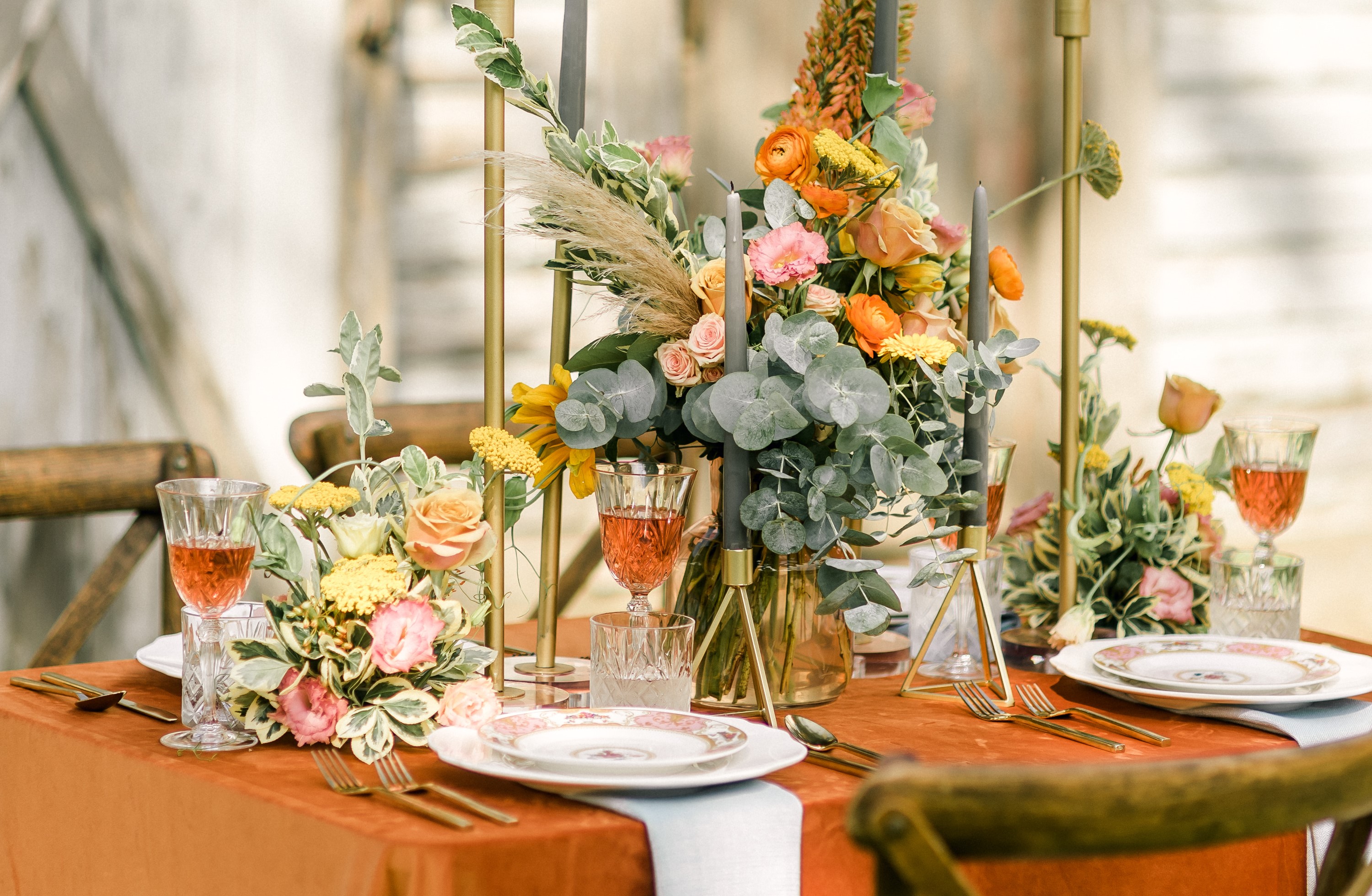 4. VELVET
Here at Mosaic, we use velvet linens all year round. However, they thrive in fall & winter! We have a gorgeous range of fall colors to fit any color palette. Pictured above is Spice Velvet, the perfect match for warm mugs of apple cider. Take a look at our other velvet colors
here
!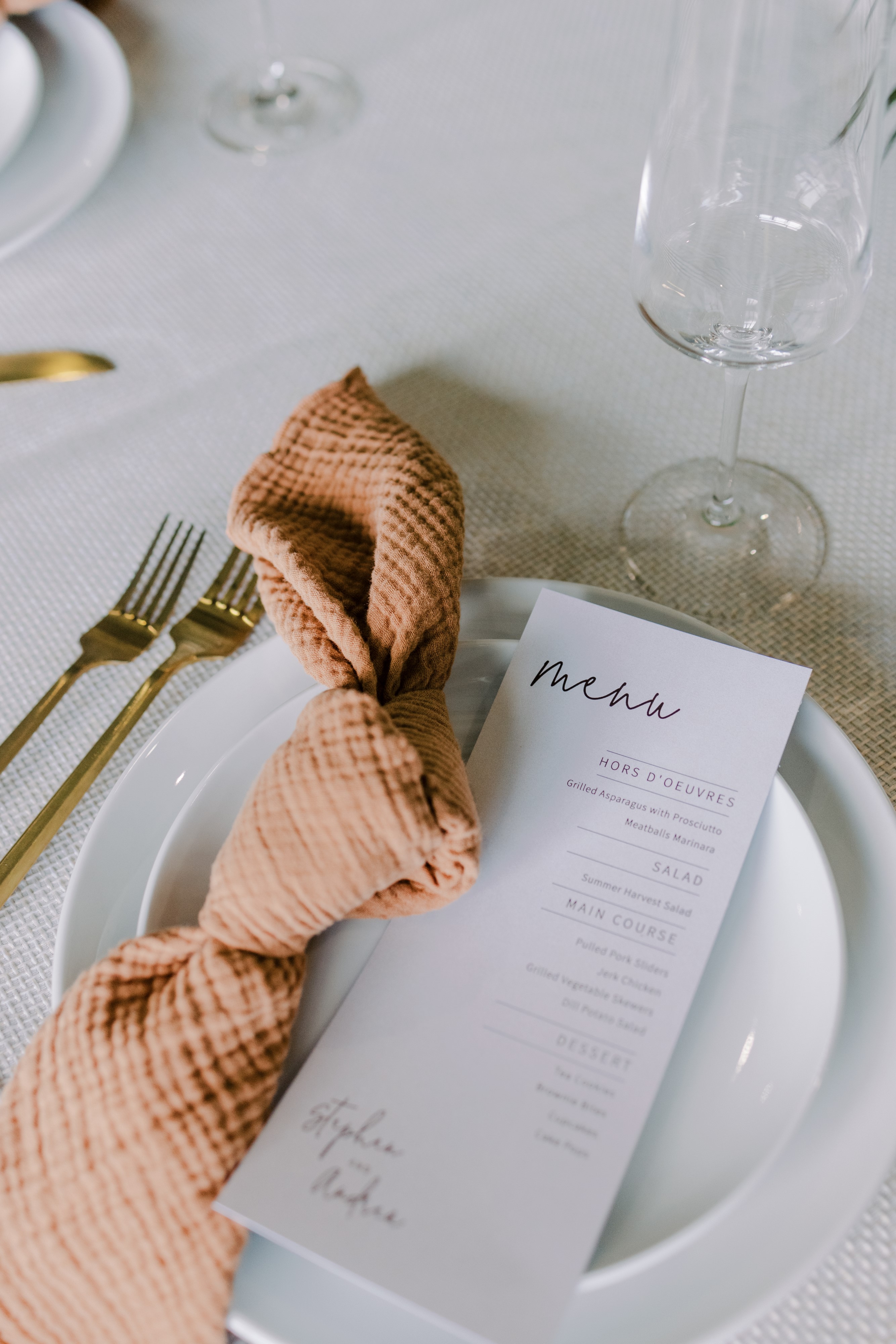 5. MORE RUSTIC TEXTURES
Gauze napkins are a great way to add more fall colors and texture to your table. Consider pairing gauze napkins with a rattan linen like pictured above for added rustic elements. We have a variety of
rattan
&
gauze napkin
colors, click to see our collection! Pictured above:
Cinnamon Gauze
&
Natural Rattan
.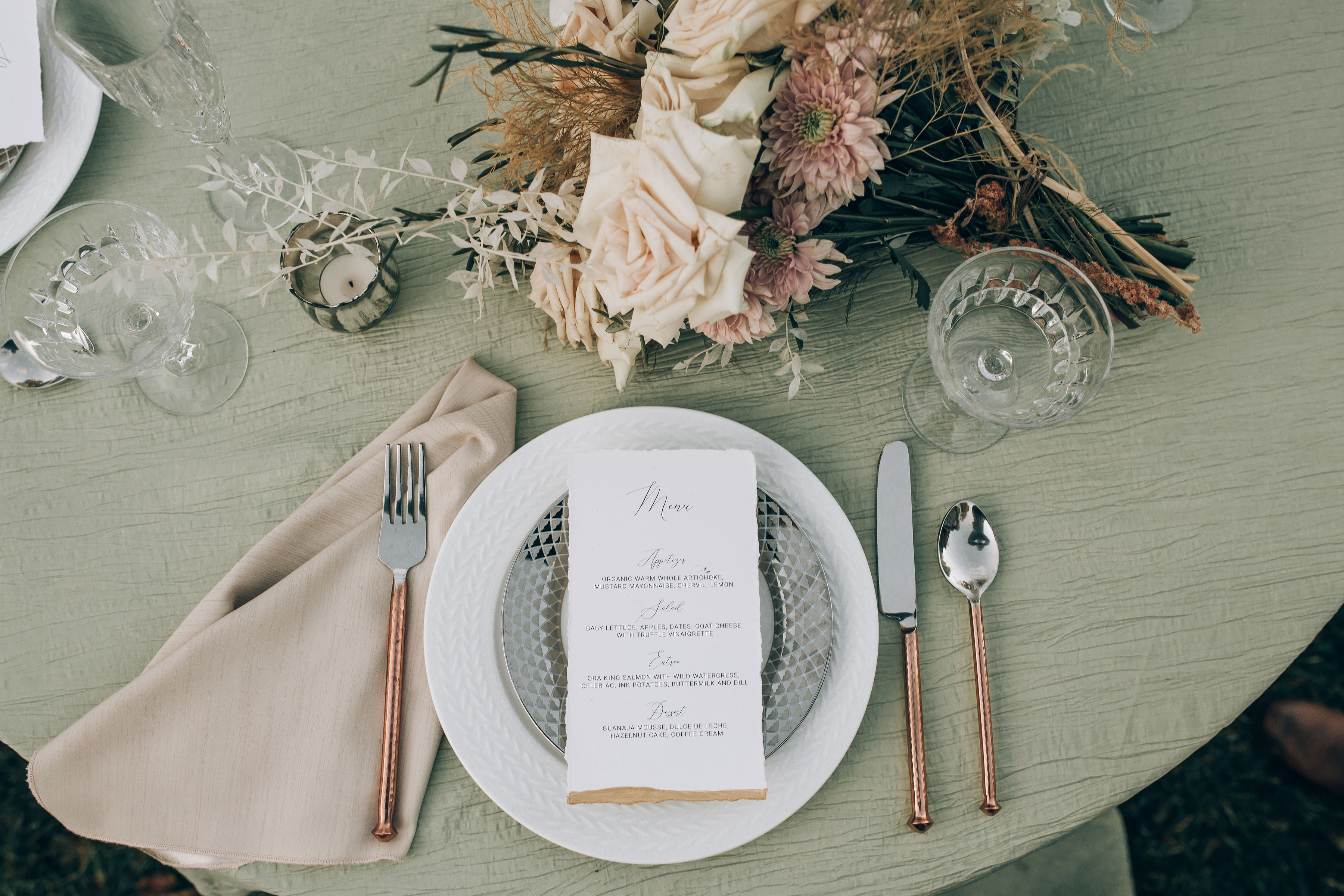 6. SAGE GREEN
If the traditional fall color palette doesn't fit your aesthetic, we've got you covered. Sage green, copper, and beige come together to create a cool-toned fall alternative! Pair with some dried dusty rose florals, and you have a light and airy fall table. Pictured above: Sage Fortuny Crush &
Beige Majestic Napkins
.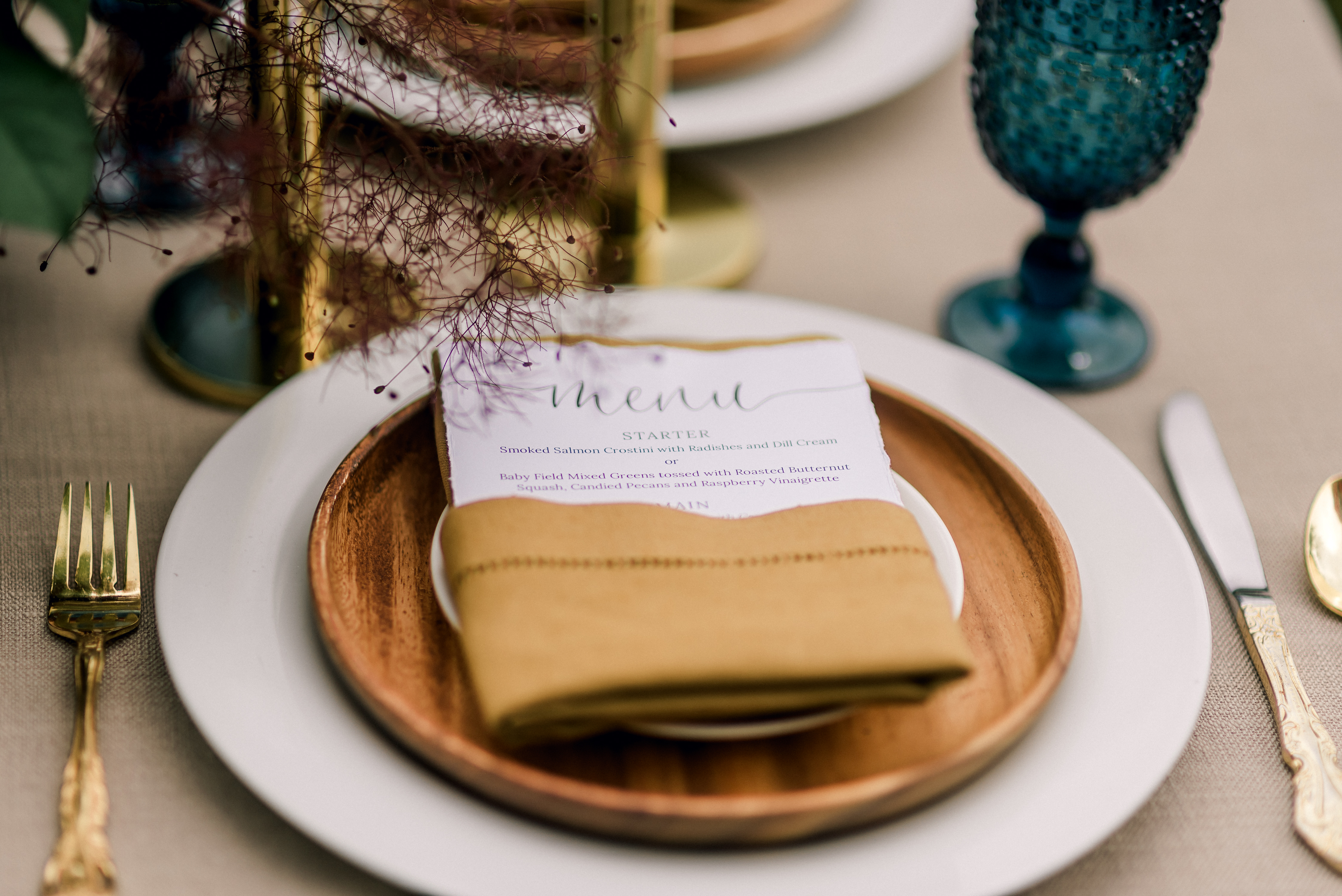 7. HANDMADE MENUS
If you want to elevate your gathering, consider making menus for each of your guest's place settings. They can be simple handwritten or typed, or get creative and with your favorite design tools! Handmade menus are the perfect way to add a touch of personalization to your table, & they look great on top of a stunning napkin! Pictured above:
Curry Linen Hemstitch Napkin
.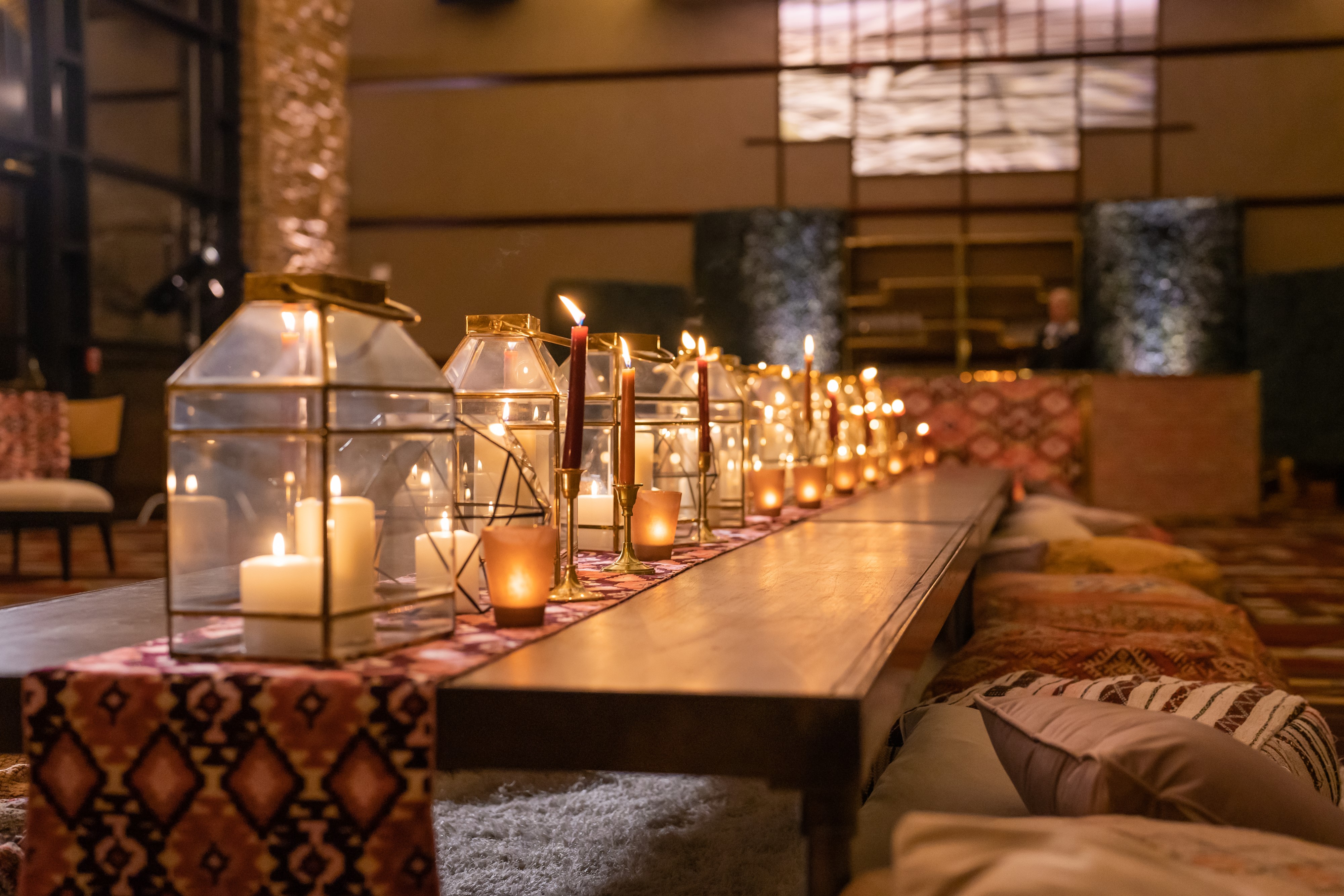 8. CANDLES
Candles are a must for a comforting atmosphere. Place them among your serving dishes and dot them around your home to surround your guests in a warm autumnal glow. Consider using a runner to separate your decor from your place settings and create more room on your table. Pictured above:
Merlot Aztec Runner
!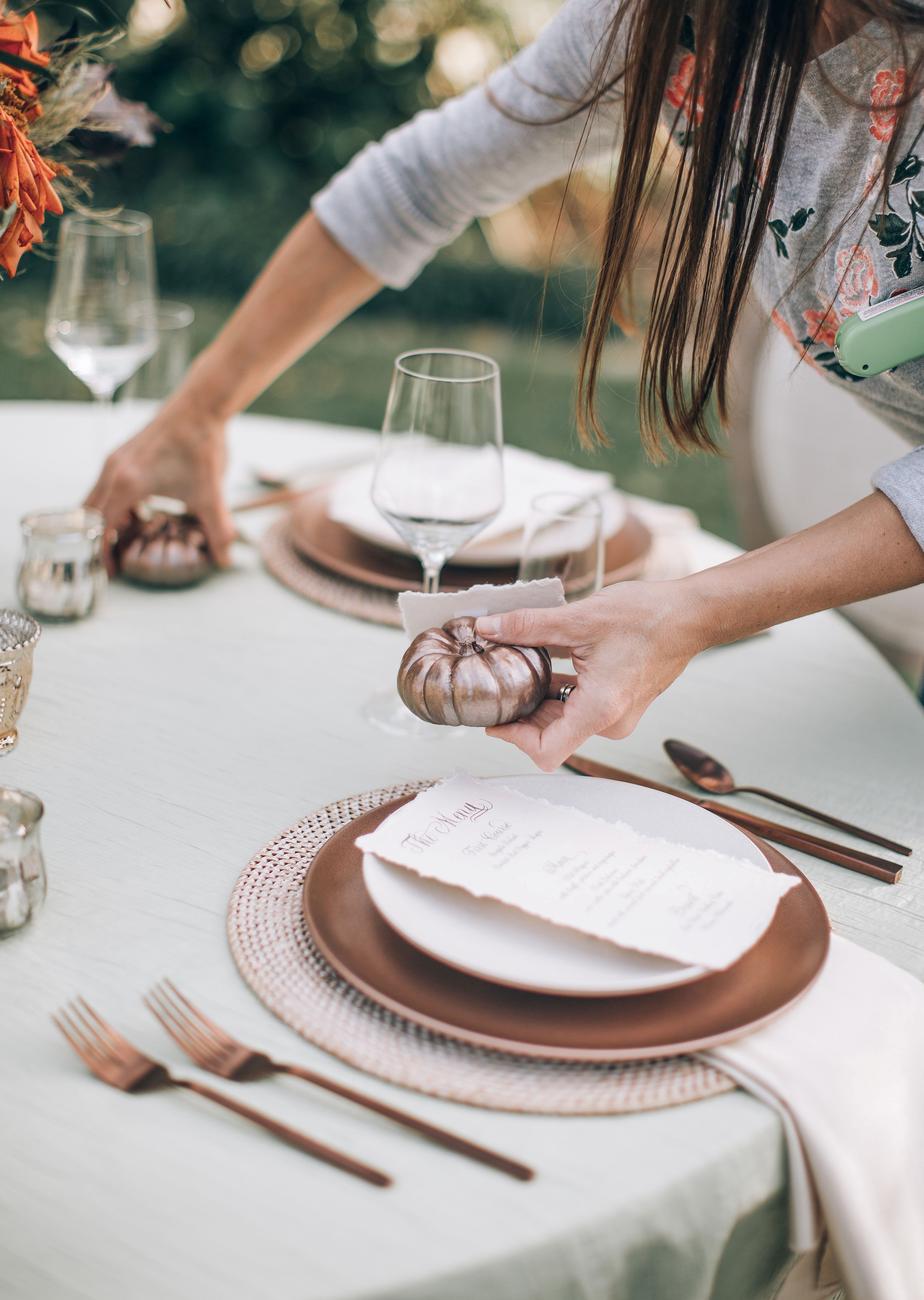 9. FINISHING TOUCHES!
Don't forget to add some small unique touches to your table. Visit your favorite craft store, or dig up that bin of fall decorations! This is the perfect time to let your creativity shine and surround your guests with fall decor. If you're having a family party, break out the photo albums after dinner and take a trip down memory lane for an extra dose of warmth.
The start of fall means it's time to set the table, break out the fall decorations, and fill your home with family and friends. Reminisce on the good times, and make some new memories at your fall dinner party!