In 2023, an enchanting wedding trend has emerged: Soft Blues & Ivory. It has become a go-to choice for couples seeking a romantic and sophisticated ambiance on their special day. Join us as we explore different ways to make this design match your personal style!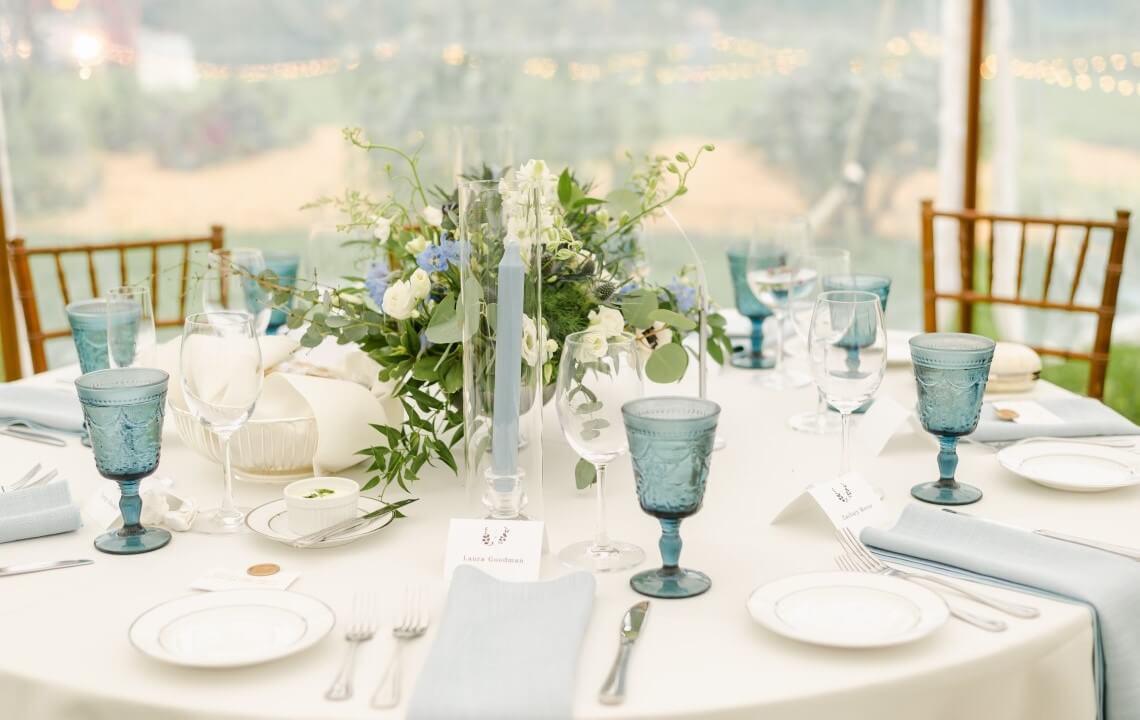 1. SOMETHING BLUE
White and Ivory are the classic wedding colors, but every bride needs something blue. Blue compliments white or ivory with the perfect pop of color for a classic, romantic scene. Napkins, colored glasses, or even tapered candles in your centerpieces can add a soft touch of color while staying true to the classic wedding color palette! Consider our
Sky Panama Napkins
(pictured above) to add some texture and richness.

2. RUSTIC ROMANCE
Ivory runners make the perfect addition to a solid wood table for the rustic bride. Add a dusty blue accent for a chic, country vibe. Consider our chiffon runner line, or new in this year:
Ivory Crinkle Gauze
! Pictured above:
Cashmere Silk Chiffon Runner & Chalk Fringe Linen Napkin.


3. HYDRANGEA HEAVEN
Flowers play a vital role in any wedding; this trend allows for an imaginative and inspired floral display. Hydrangeas are the perfect choice to tie your color palette together. Paired above with our Navy Pastoral Toile Napkin for a romantic French twist!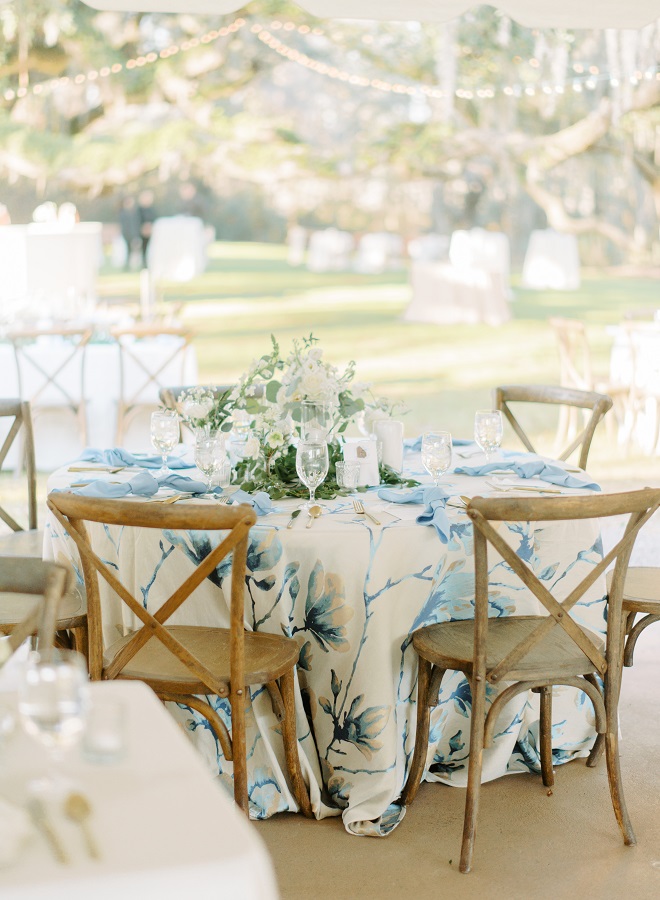 4. PRETTY PETALS
For the extra floral-centric bride, choose a floral printed linen to elevate this theme. Perfect for an outdoor reception, a floral print can infuse your special day with natural beauty. Pictured above is our linen Blue Dogwood!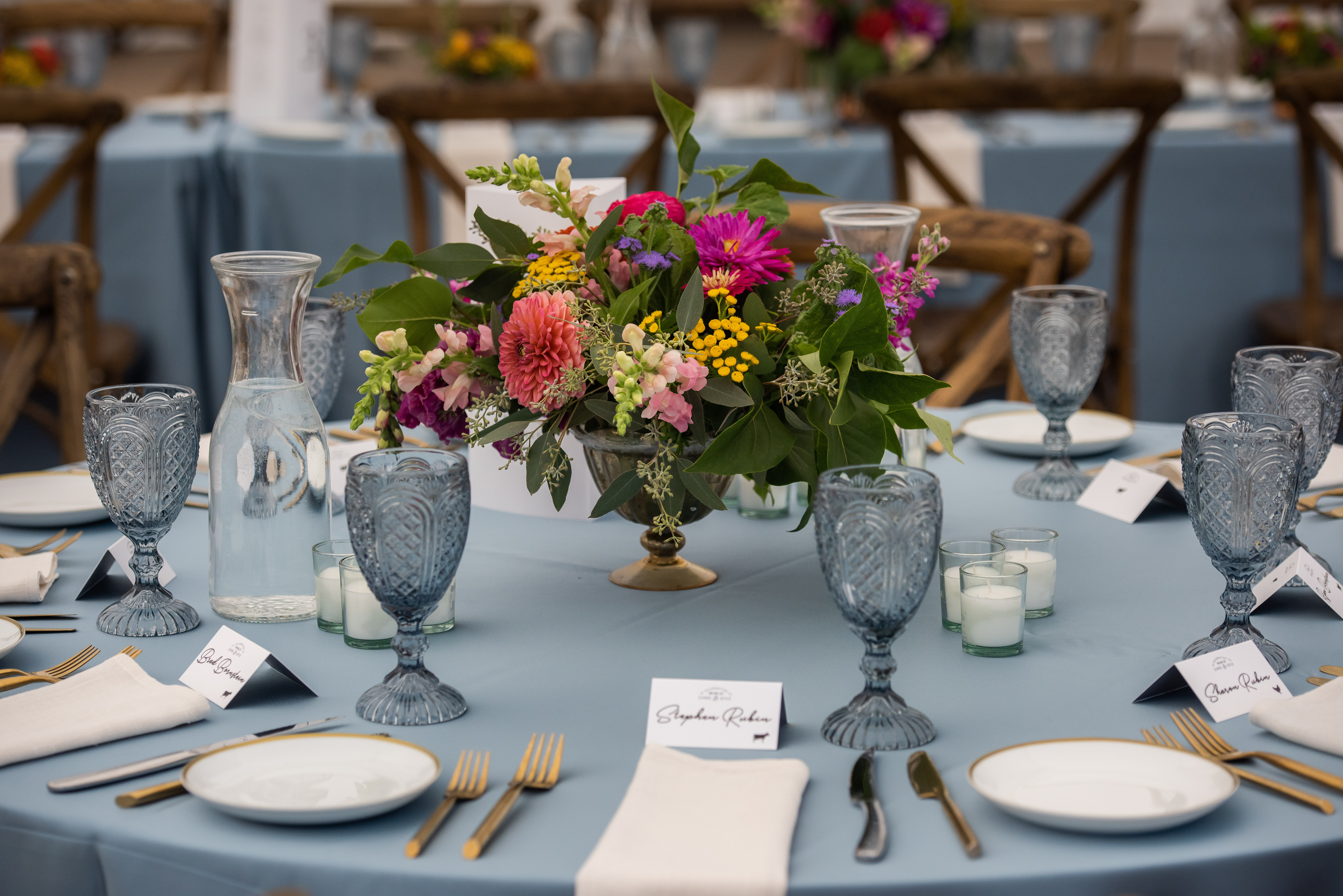 5. DARK...
If sky blue isn't in your color palette, consider a darker blue for a sleek twist on this trend. If your special day wouldn't be complete without some sparkle and shine, consider Bluestone Lamour (pictured above) or Slate Sparkling Linen!

6. ...& STORMY
Storm blue & ivory is the perfect combination for an elegant affair. Pair with dusty rose florals, crystal glassware, and gold accents for a timeless scene. For classic elegance, consider Storm Lamour, or for an extra splash of richness, consider velvet linens! Pictured above: Storm Velvet.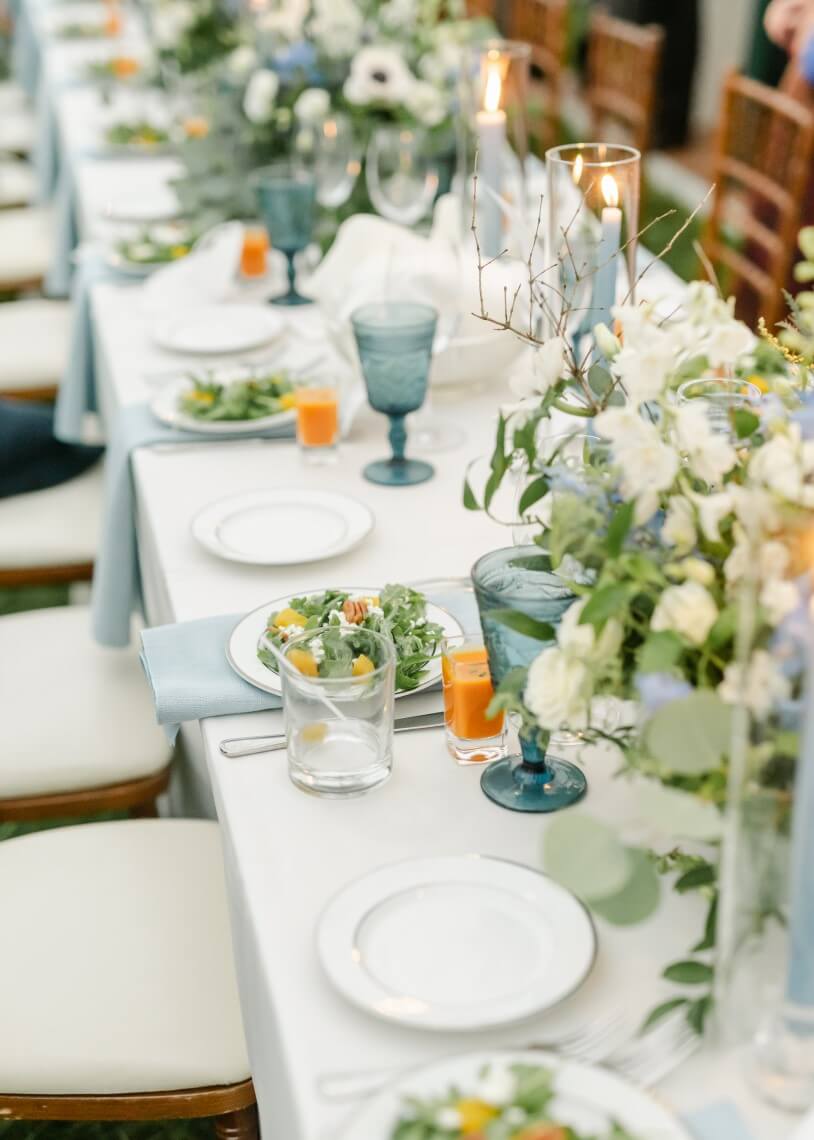 7. COMPLEMENTARY COLORS
If two colors just aren't enough, look to the color wheel! Orange is blue's complementary color. A pop of orange will stand out on your table for a visually appealing, colorful spin on this trend. Consider an orange flower among the blue blossoms in your centerpieces, or an orange colored signature cocktail like a Negroni! Pictured above: Sky Panama Napkins.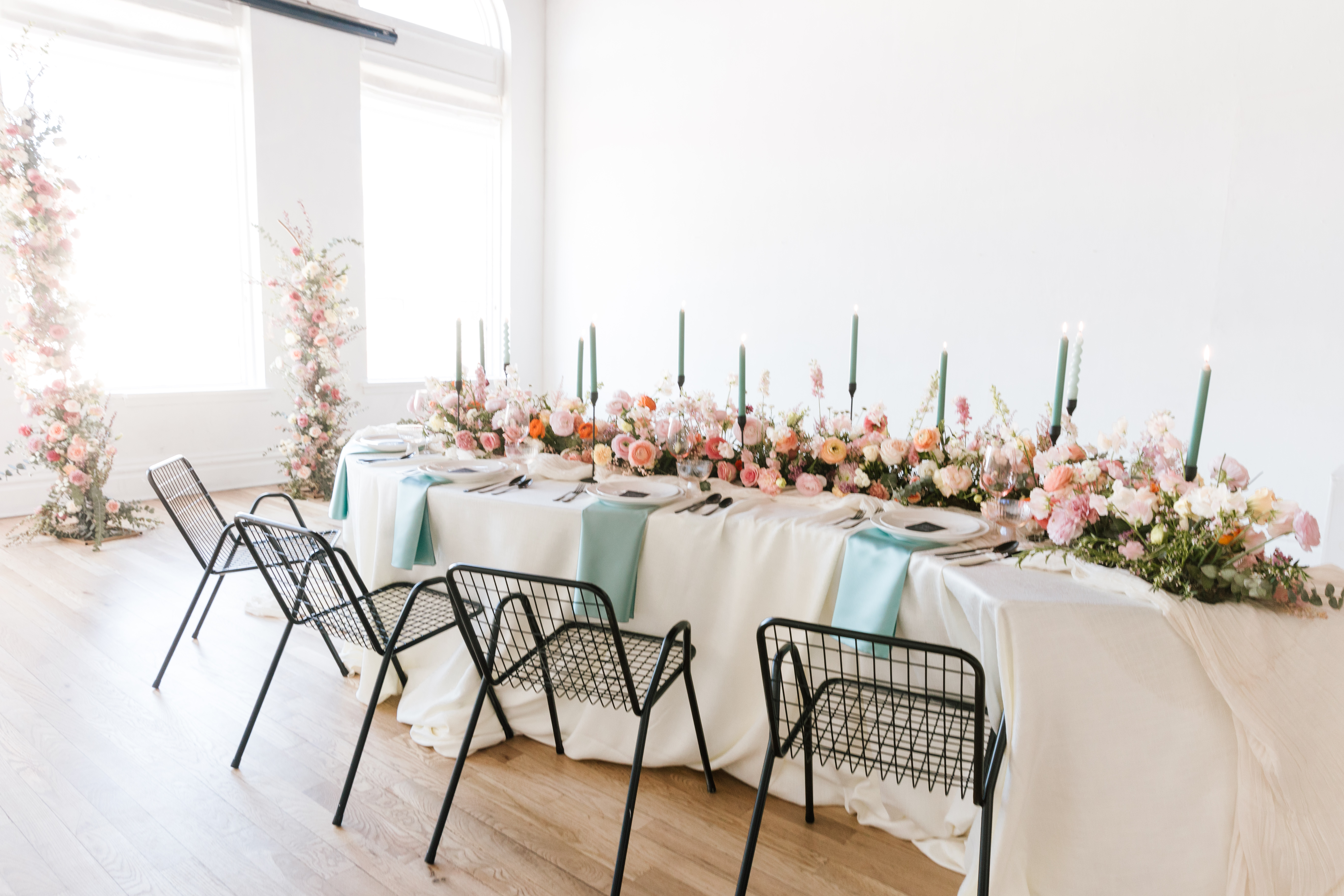 8. INDUSTRIAL GLAM
This trend spans all design styles, even modern industrial! Warm up the room with pops of pink, and modernize it with black accents. Pictured above: Ivory Panama, Ivory Crinkle Gauze Runner, & Lagoon Lamour Napkins!


9. BRIGHT WHITE
If ivory is too dark for you, dusty blue and white are also a beautiful pairing! A light and simple take on this trend, perfect for the couple that wants to keep the decor to a minimum. Pictured above: White Peony & Cornflower Gauze Napkins!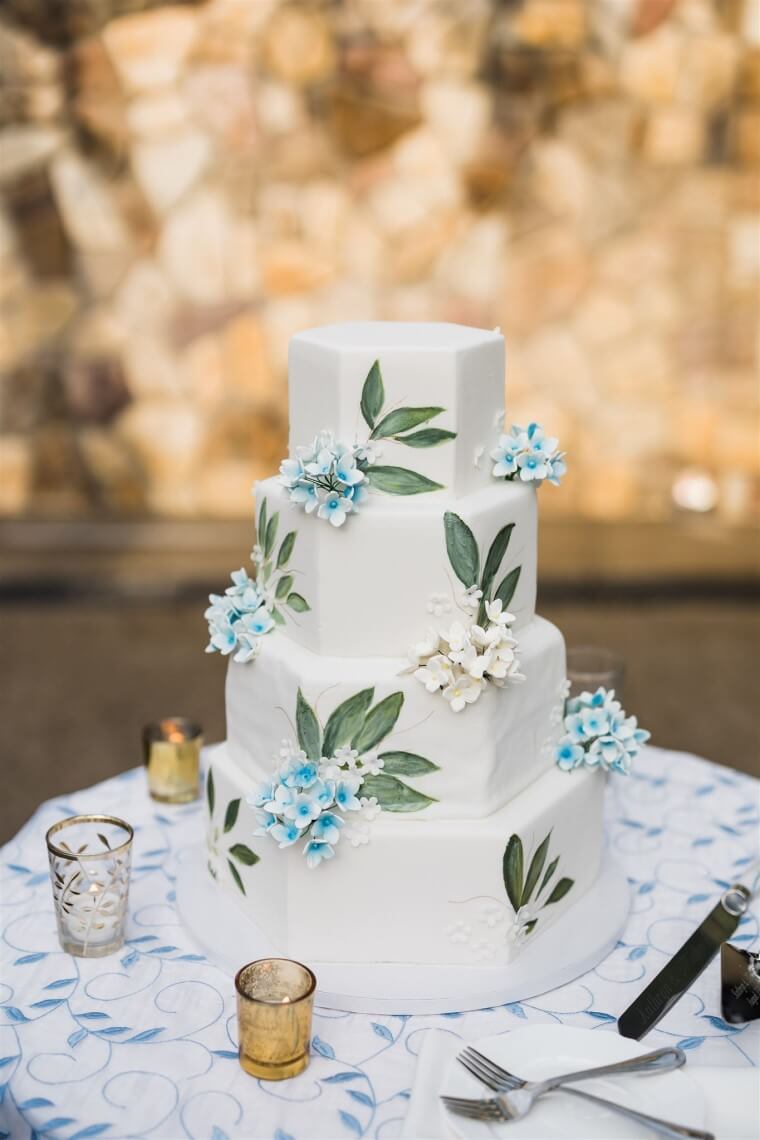 10. IT'S ALL IN THE DETAILS
From the invitations to the table settings, and even the wedding cake, this color palette lends itself beautifully to intricate details and artistic touches. If simplicity is important to your design, there are many ways to add in pops of blue. Escort cards, wedding favors, or an extra special linen on your sweetheart table or cake table! Pictured above is Cornflower Vine Sheer.

From classic to eclectic, there are endless ways to make this trend fit your personal style. How will you tackle Soft Blues & Ivory? We can't wait to see!