Bridal Fashion For All!

While many brides and grooms are not currently hosting the big lavish celebrations of their dreams, who says they cannot still dress as they have always dreamed, even for a more intimate gathering? And for those couples who have chosen to postpone their big day until they can safely dance the night away surrounded by loved ones, why not work now on attire and have some fun in the planning process! In this article we explore bridal fashion for all, whether your event is grand or intimate.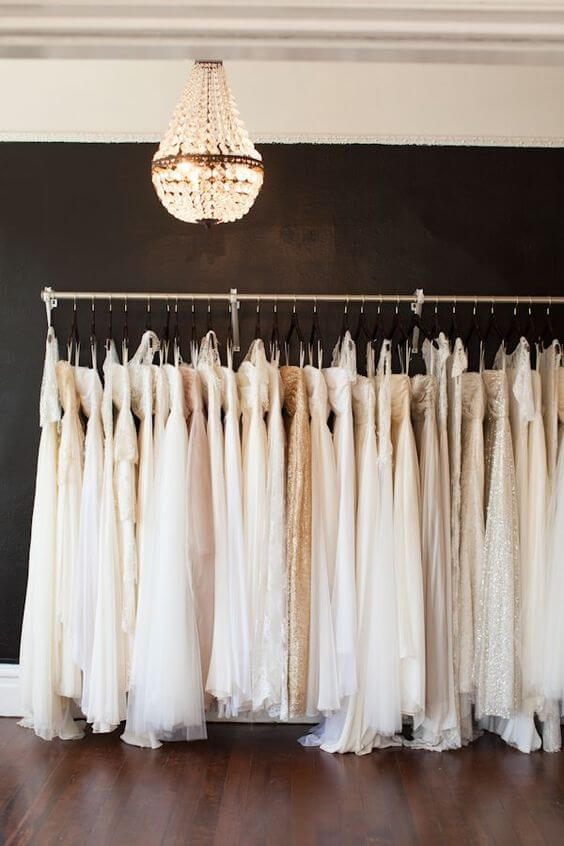 FINDING THE DRESS OF YOUR DREAMS: BRIDAL FASHION FOR ALL!
MATTE WHITE, VOLUMINOUS BALL GOWNS
If you're more interested in a classic wedding gown similar to what the Royals may choose to wear on their big day, you'll love these grandiose, white ball gowns. The simple matte texture is the perfect way to make a statement with a large ball gown. This dress style also goes along with most decor options since it is so simple and classically beautiful.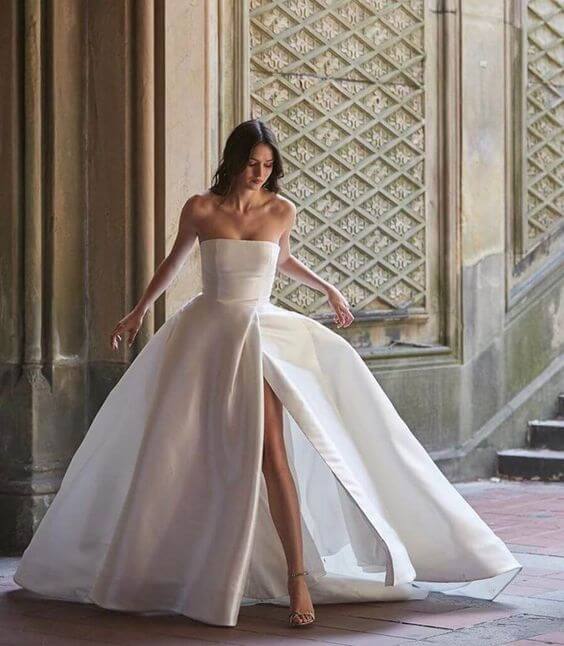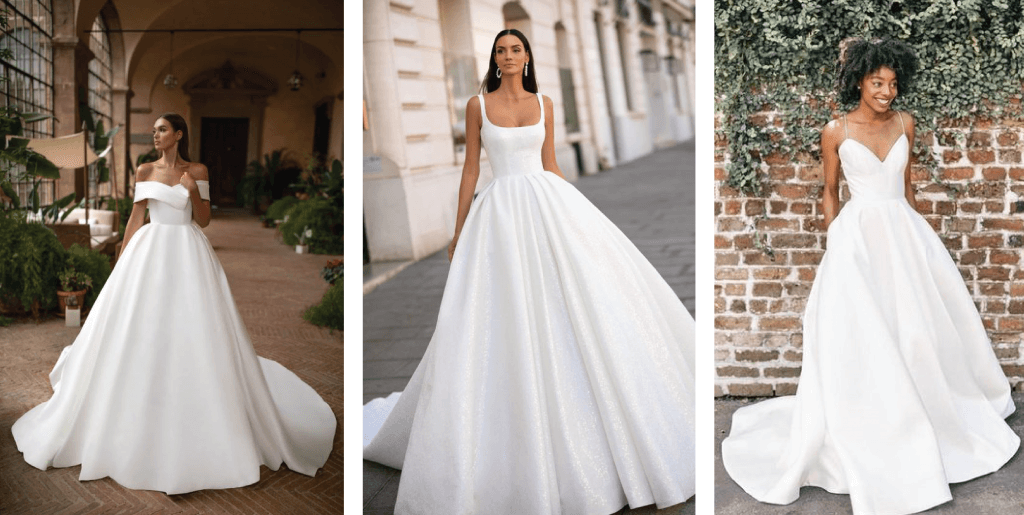 SIMPLE & SILKY
In 2020 and looking forward to 2021, many brides want a dress style is classic and will stand the test of time. They don't want look back on their wedding photos and wonder why they chose such a trendy dress, so instead lean towards timeless styles. These breathtaking dresses are the perfect solution for an ageless wedding day look. The silky fabric is comfortable and has a luxurious look and feel. Minimalism means clean lines and a sleek, timeless fit.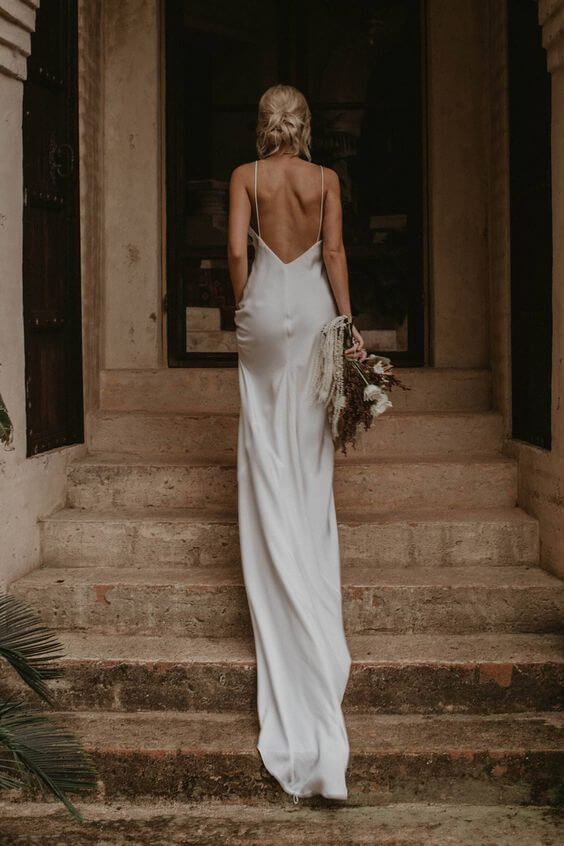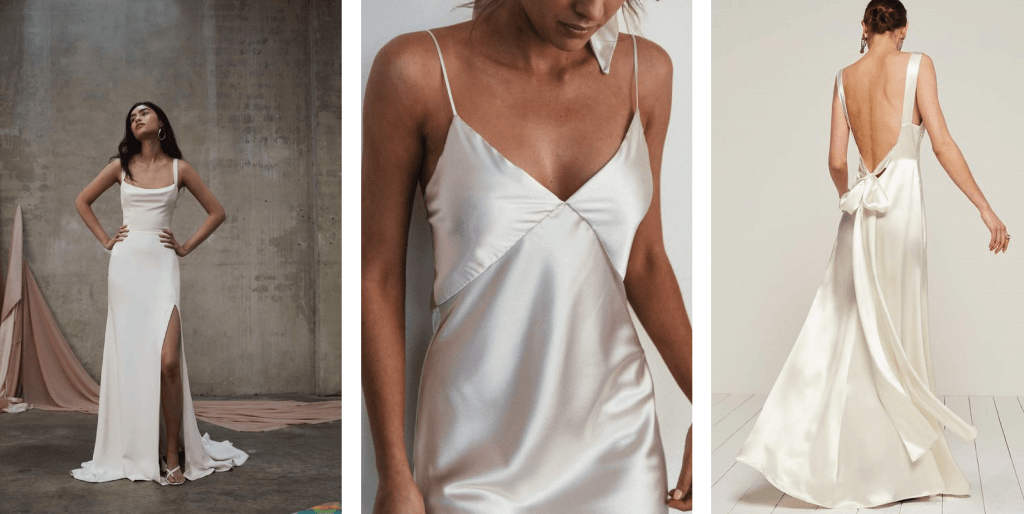 LACE EMBROIDERED TULLE
Lace embroidered dresses are made for the bride looking for extra volume combined with intricate detail. The mix of floral or beaded embroidery with the light, airy tulle is the perfect combination of effortless chic. These dresses create an aura for the ethereal bride. The movement and breathability of this kind of dress is often the most photogenic, showing up in photos as soft, romantic and straight out of a fairytale!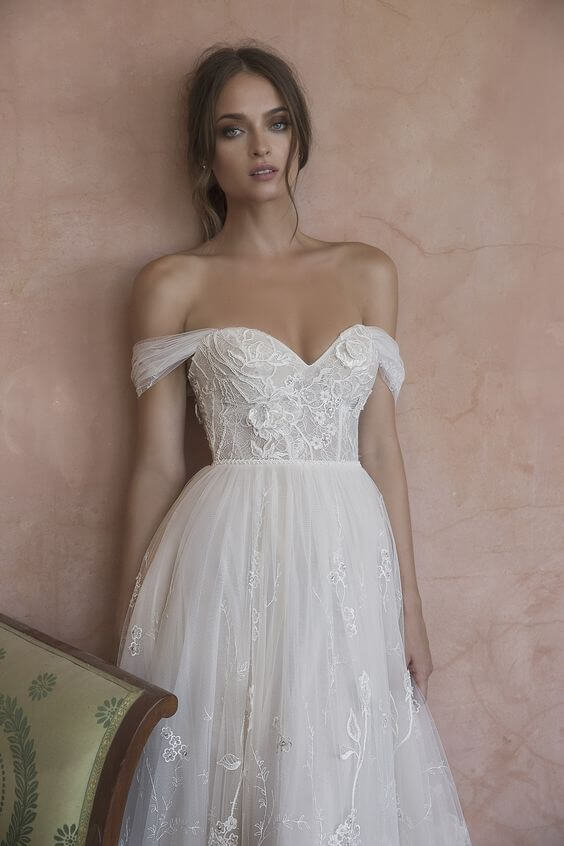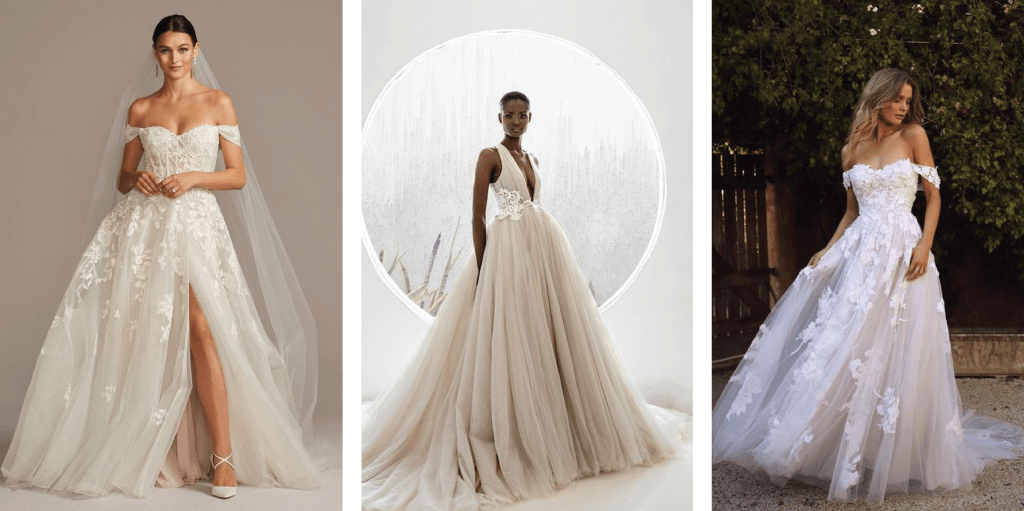 BRING ON THE DRAMA
These voluminous dresses are for the bride who wants to make a huge statement! Whether your gown is metallic with ruffles, sleek with a huge bow, adorned with tons of shirred fabric, or overflowing with beading and detailing – this type of dress is sure to be a show stopper. This style is perfect for the over the top bride, who wants to shine in the spotlight, or make a big presence walking down a magnificent wedding aisle on her big day. Want to bring layers and dramatic flair into your tabletop design too? Consider adding some of our Puffy Barrel Chair Treatments to the head table to pump up the volume.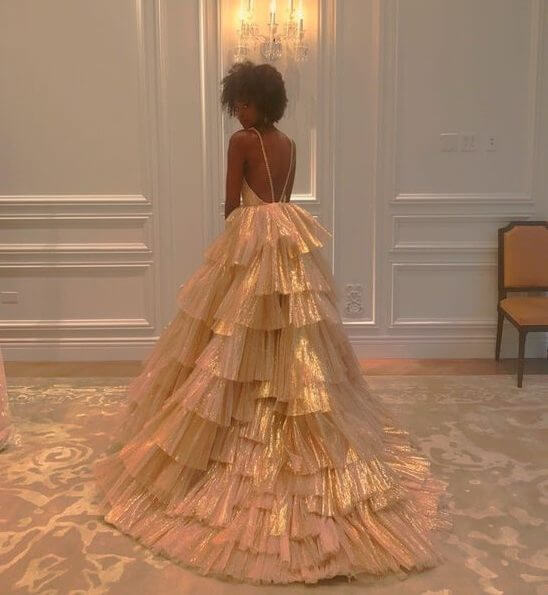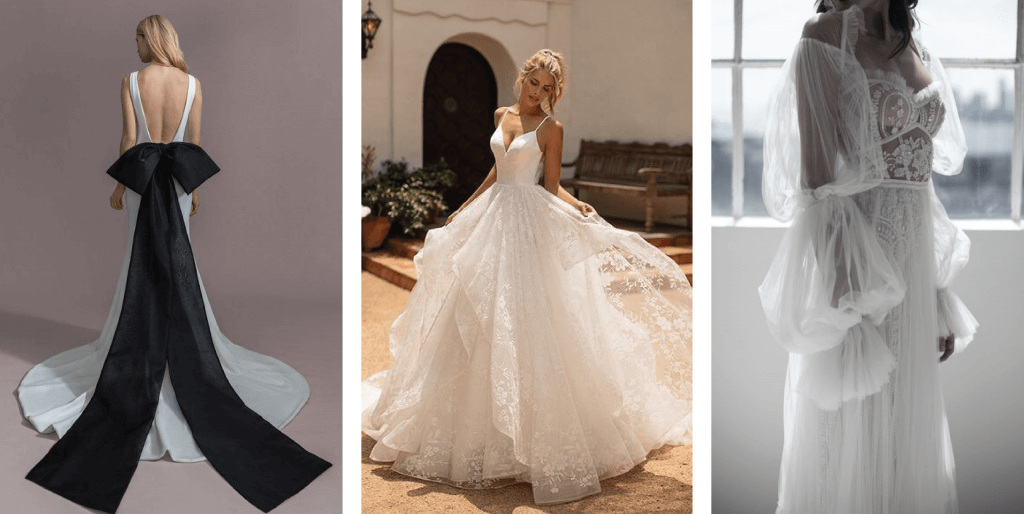 STRUCTURED SILHOUETTE
Modern structure is a recent trend in wedding dress styles. New silhouettes are extremely unique and innovative. Whether your structured ensemble is a contemporary pantsuit or includes a new form of draping or shape – this concept is for the bride that loves modern elements and wants to stay away from traditional wedding dresses.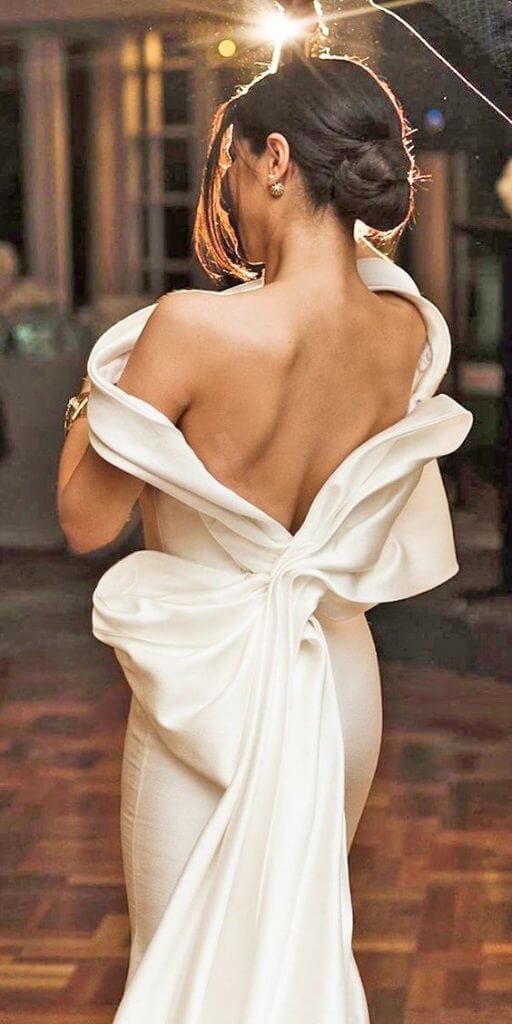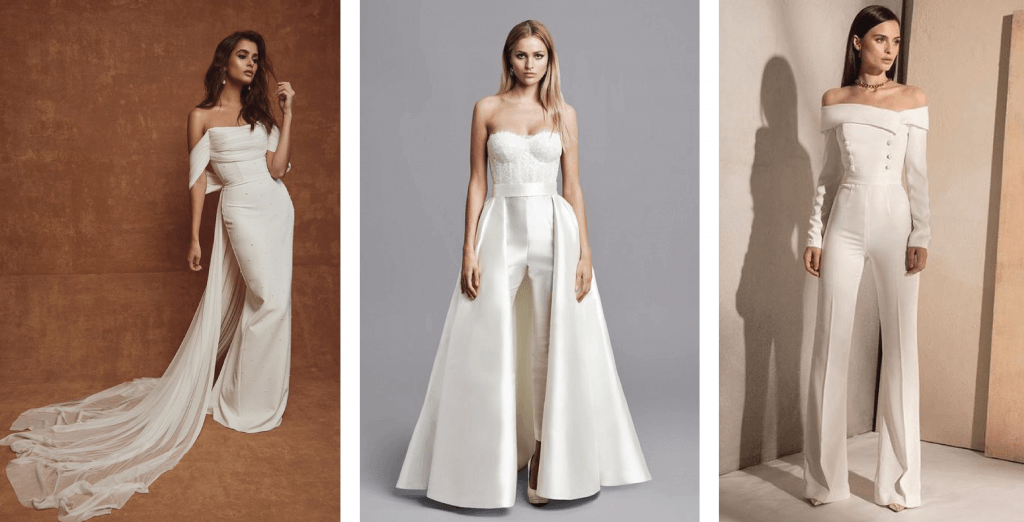 COLORFUL ADORNMENT
This trend is the least traditional of all, but truly makes a memorable moment with style. This year, brides are bringing color into their dresses in all the right ways. Some bold dresses include all the colors of the rainbow and some include the bride's favorite color. Pastel hues are extremely popular right now and have recently been incorporated more into the bride's special day. The pastels bring an air of romance to the dress so that the bride can radiate with love on her big day.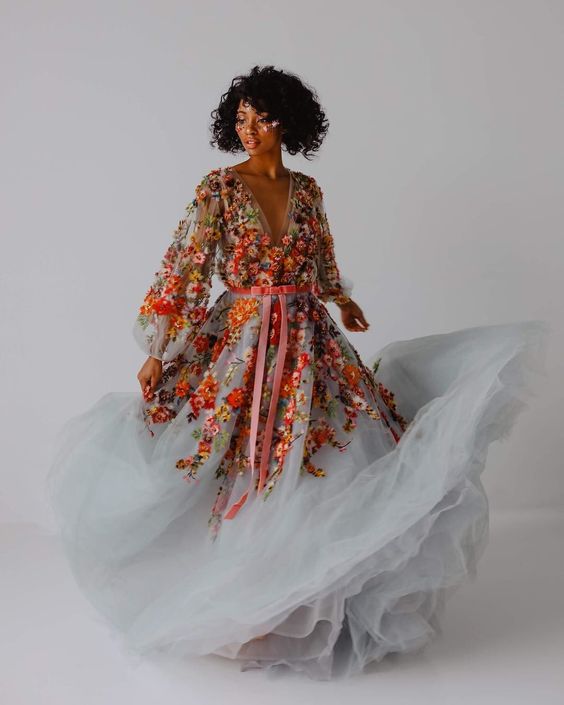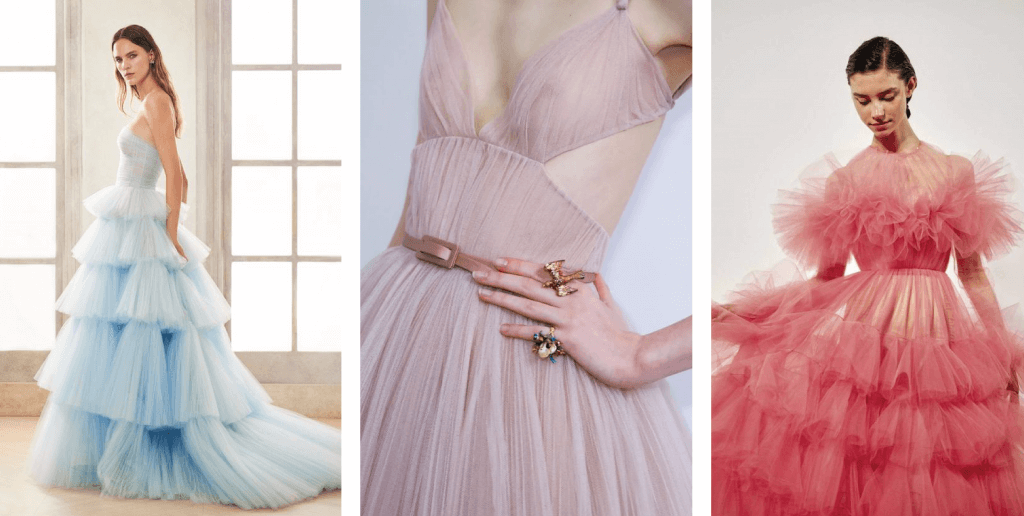 BOLD WAYS TO ACCESSORIZE
2020 Brides are going for different accessory trends now more than ever. Barrettes and hair accessories are making a come back in very chic ways. Shoes, bold earrings and statement veils are also being seen throughout the globe in bridal design. Consider adding an accessory to make a statement on your big day.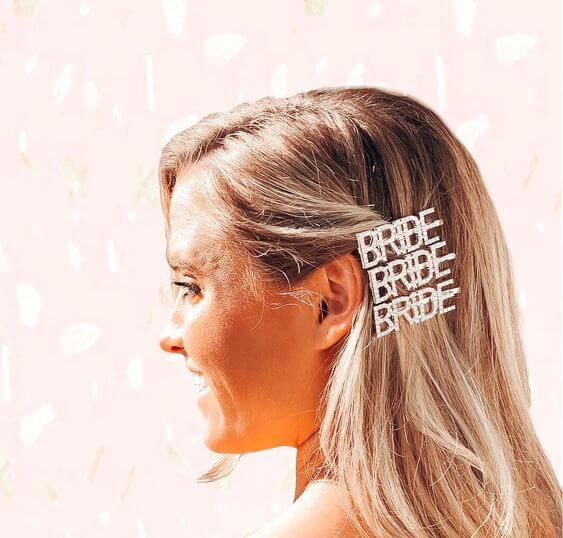 BOLD EARRINGS
A large pair of flashy earrings can liven up any simple dress! These beautiful, bold earrings can draw attention to your face and elongate your neck. Big earrings will always remain fashion-forward and never leave the runways season after season. This easy accessory will add to your overall look without being too over the top.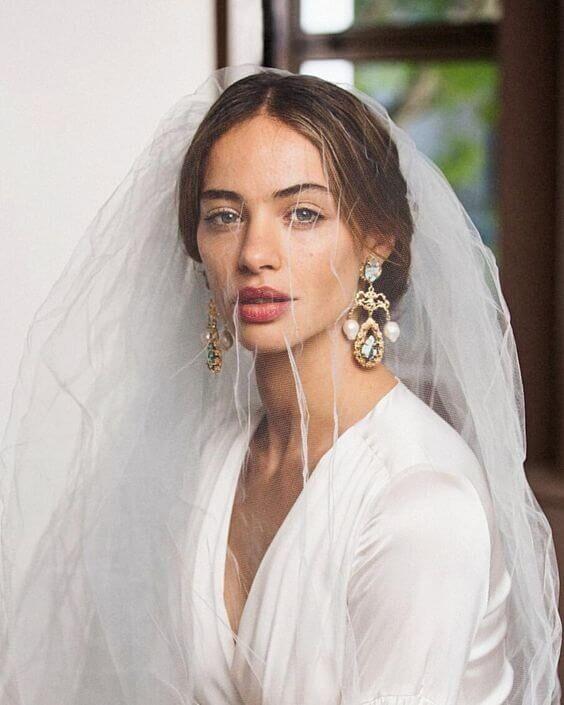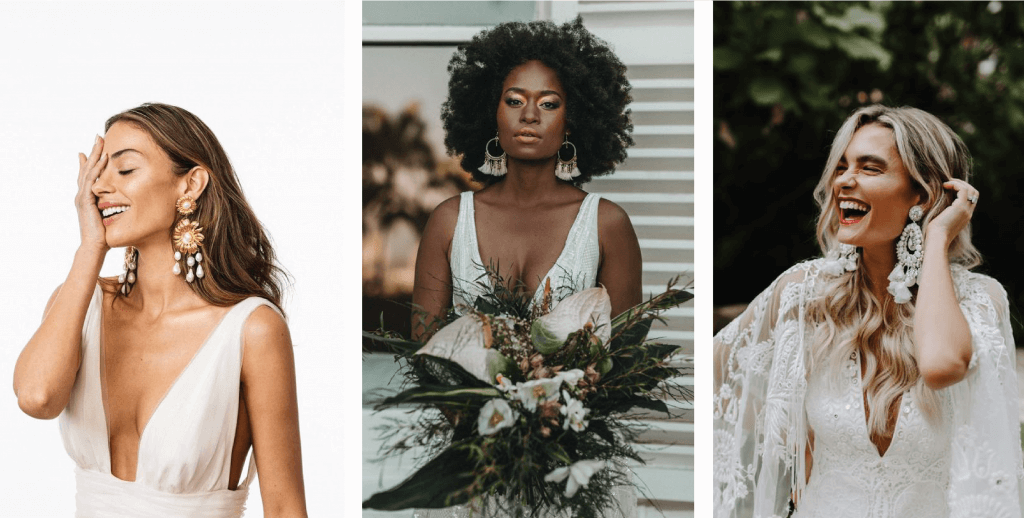 COLORFUL SHOES
Some brides choose to include their "Something Blue" in their shoe choice! Other brides just want to add a fun pop of color in their otherwise monochromatic wedding day style. You can choose to add just one pop of color or add a shoe that matches with your color palette. This is a fun way to add a unique flair to your special day.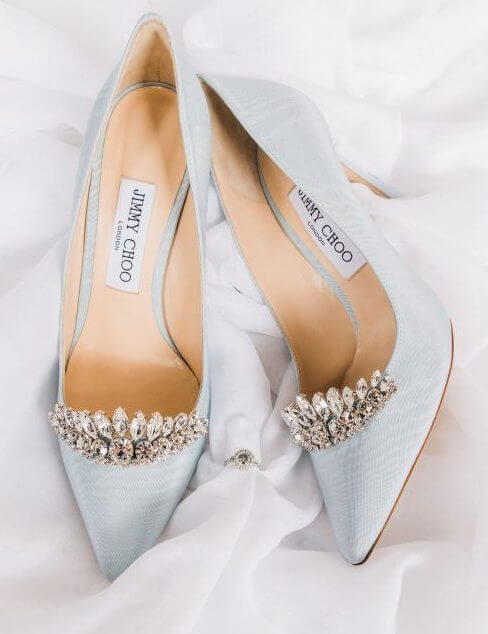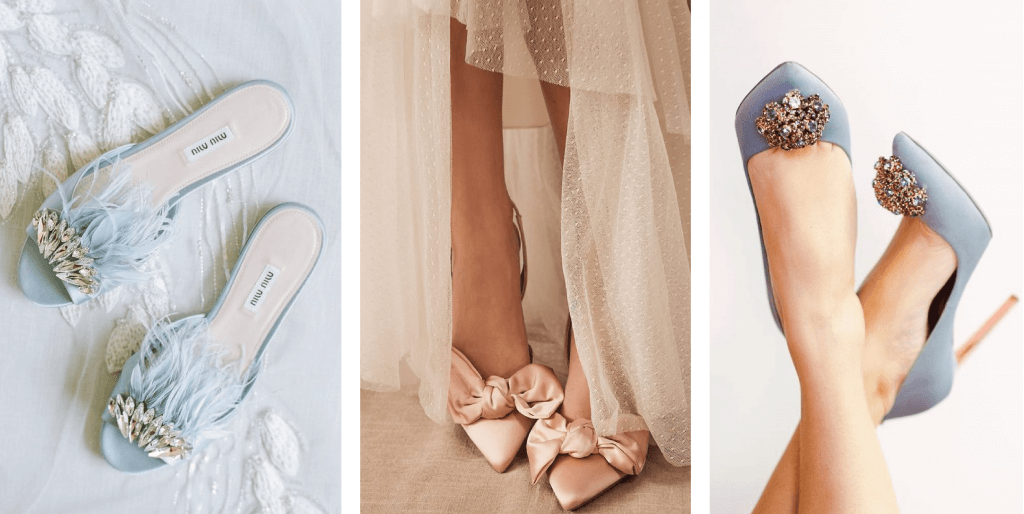 STATEMENT VEILS
Statement veils were huge this past year. When Hailey Bieber wore this Off-White "Till Death Do Us Part" veil, the bridal fashion world started to see very extra versions of veil trends. You can dress yours up with 3 dimensional flowers, add a pastel hue to the overall veil, or add a personal touch with the initials of your partner. Make your statement veil unique and special to you. Loving the look of sheer transparency in fabric? Check out Mosaic's Silk Chiffon Runners and consider incorporating them into your tabletop design.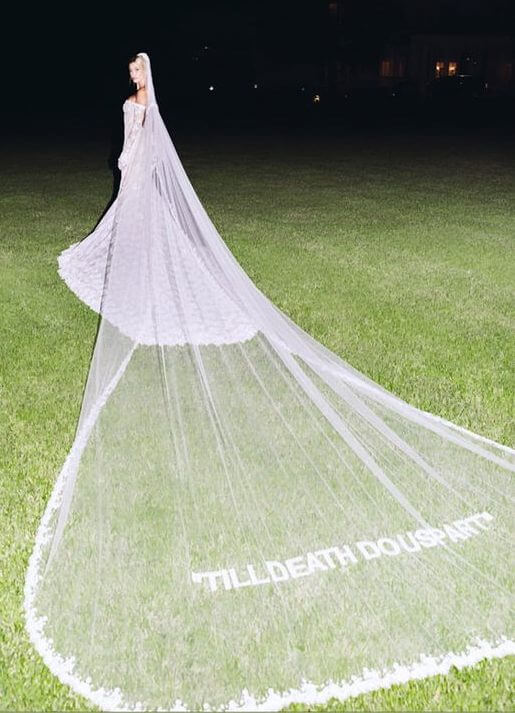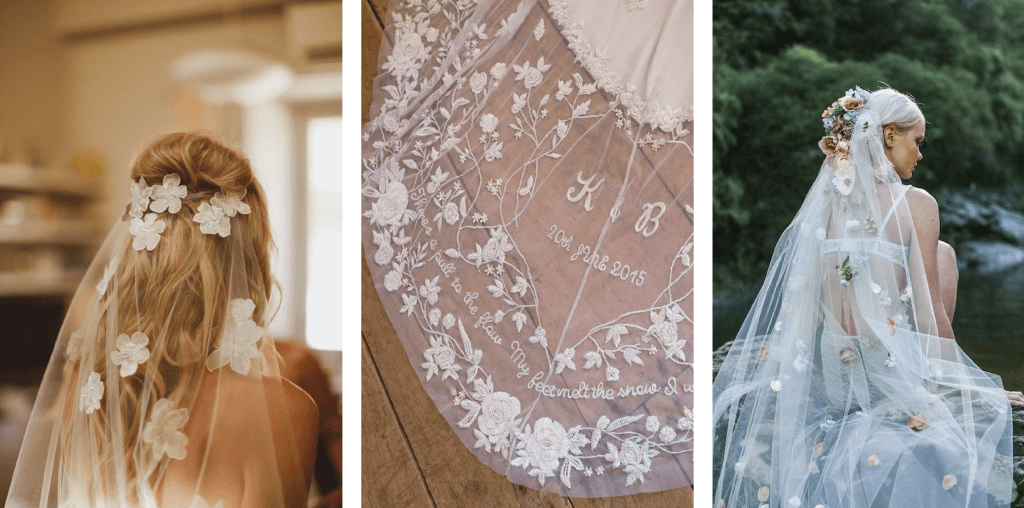 BRIDAL HEADBANDS
This trend is for the bride that follows the rules of the Royal weddings and appreciates simple elegance. You could attach the headband to your veil or include this in its place. This is another simple way to add some individual embellishment. Floral headbands with crystal detail or simple pearls can make a huge statement on your big day.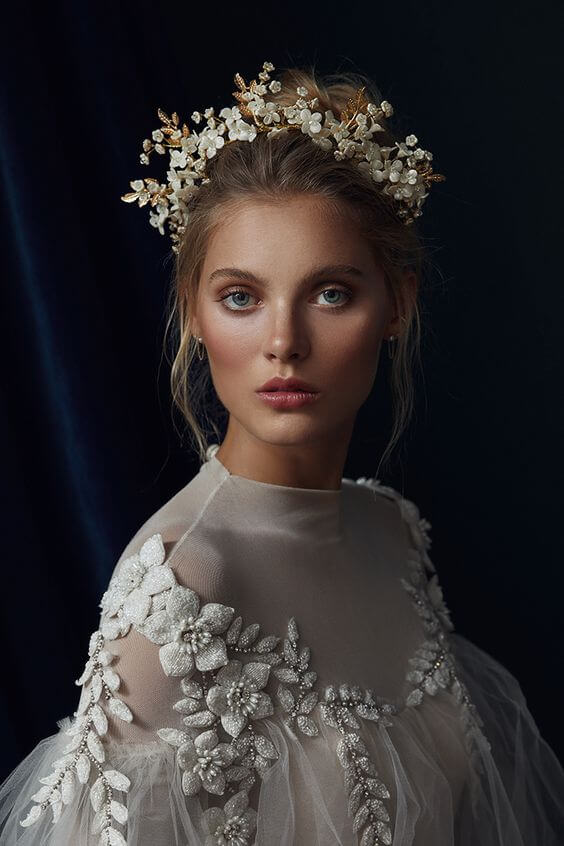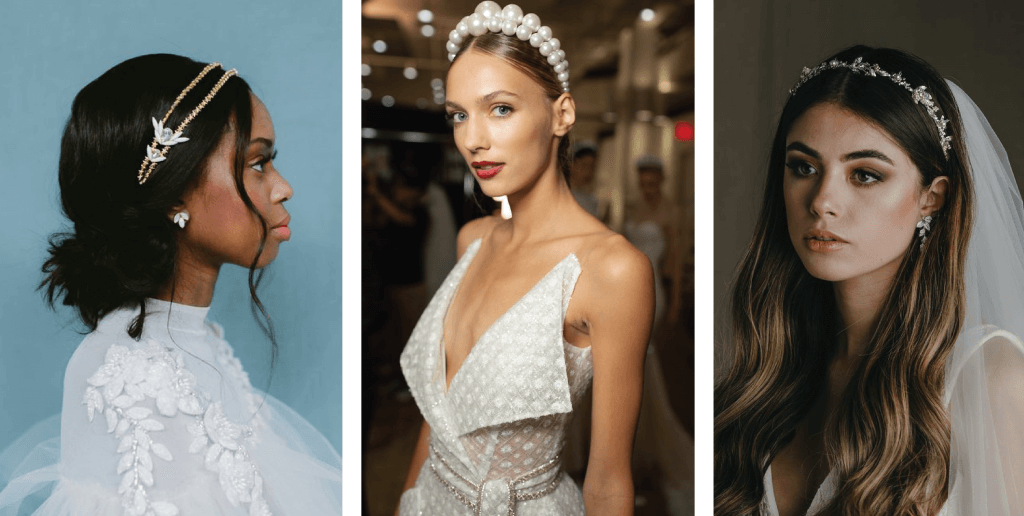 CHANGE INTO SNEAKERS
Some brides are now including their love of streetwear into their reception. While some would change into another dress for the reception, now plenty of brides are just changing into a trendy pair of sneakers like these Cream Yeezy Boost 350s. Other brides may want to change into a sweet, rustic pair like these Rifle Paper Co. Keds if that fits well with their aesthetic. This trend brings comfort so you can dance all night long.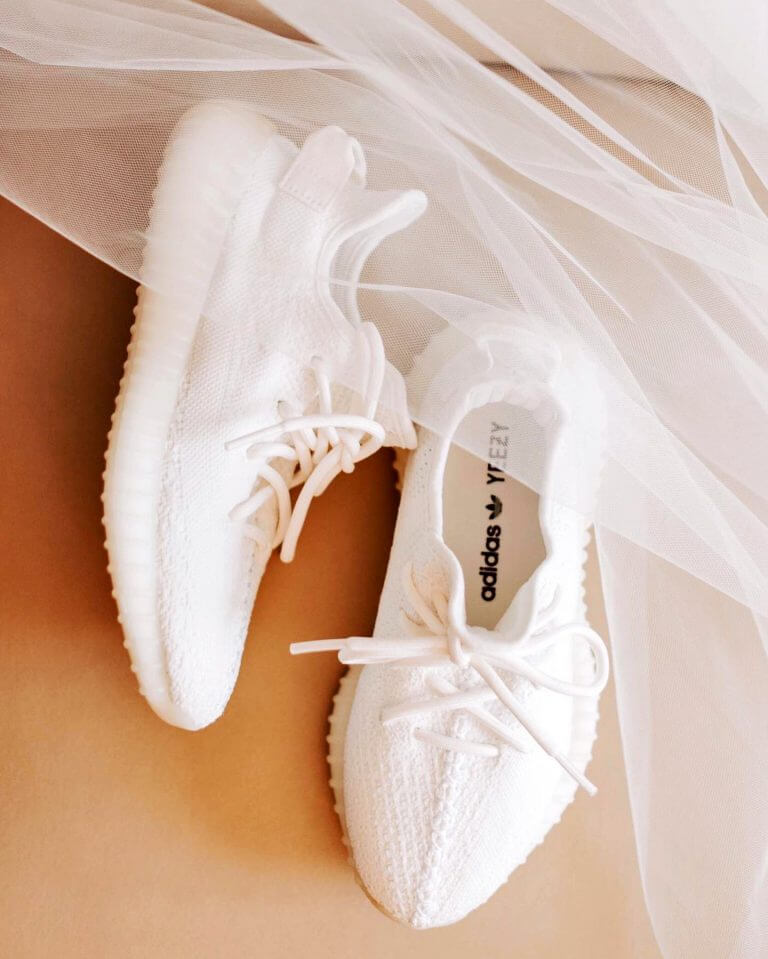 WE CAN'T FORGET GROOM STYLE
With so much attention on bridal fashion, we cannot forget about all the grooms on their big day. Recent trends include colorful ties, suits and even socks for both the grooms and the grooms men. Why not have some fun, and make mens fashion uniquely your own with some of these fun details!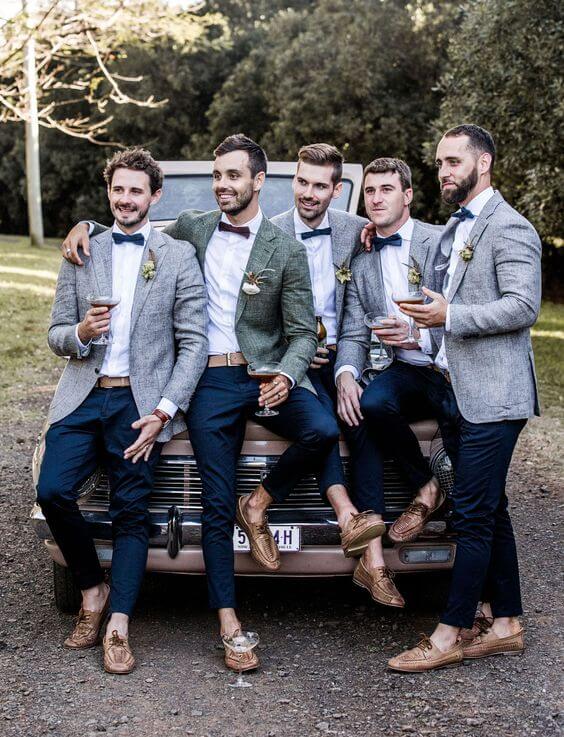 BOLD TIES AND BOW-TIES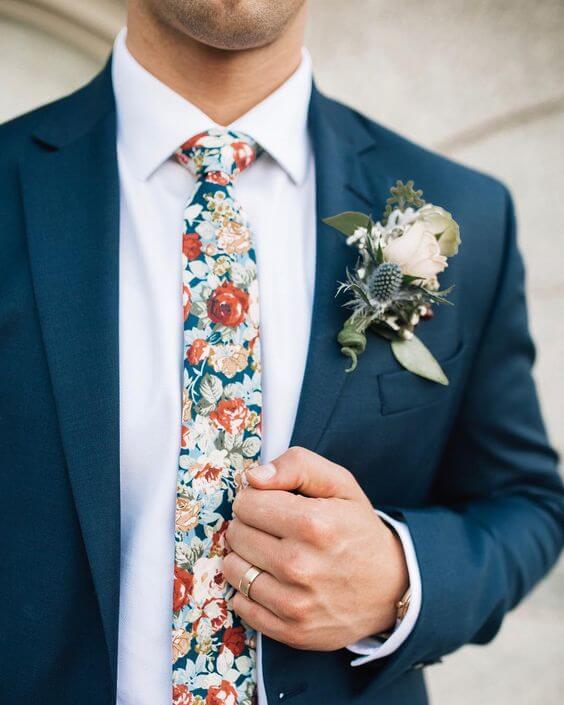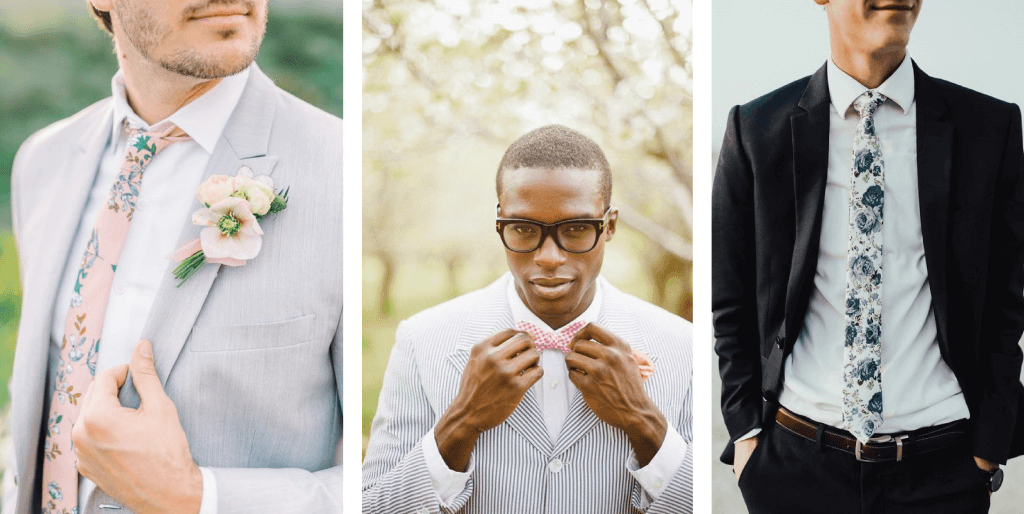 COLORFUL SUITS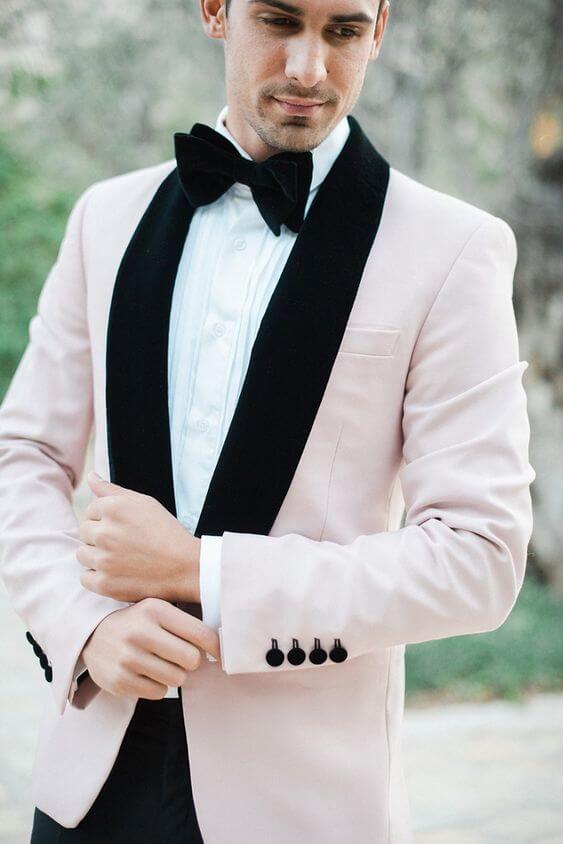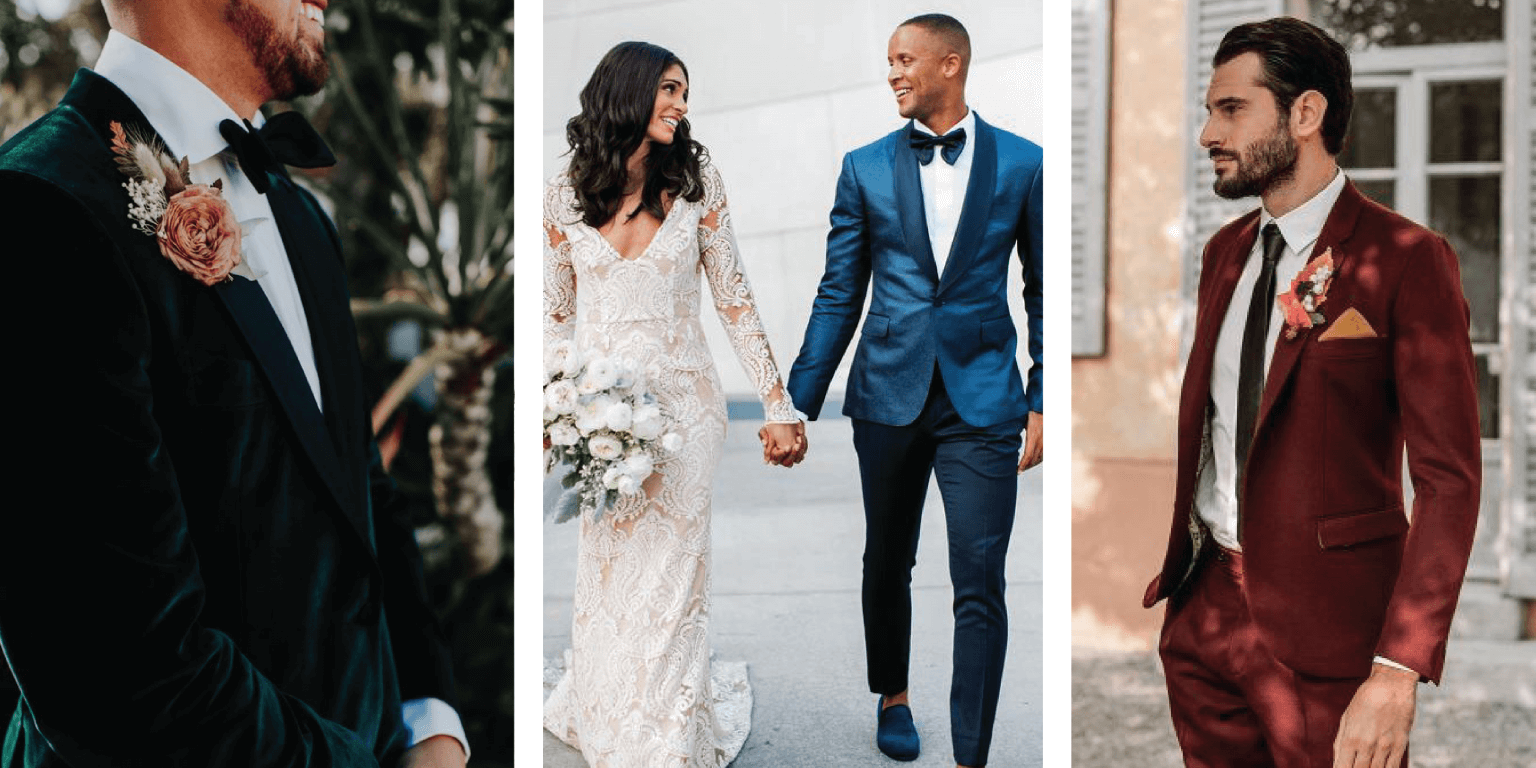 While some couples are postponing weddings due to COVID, bridal fashion does not need to be pushed to the side. Having a micro event this year? Go big with your fashion statement. Waiting until next year to get hitched? You don't have to hit pause on your outfits. To the contrary! Use this time to work on fashion statements for your entire bridal party so that when it is time to say " I Do", you will rock your style and rock the world with your choices.