Alive With Pride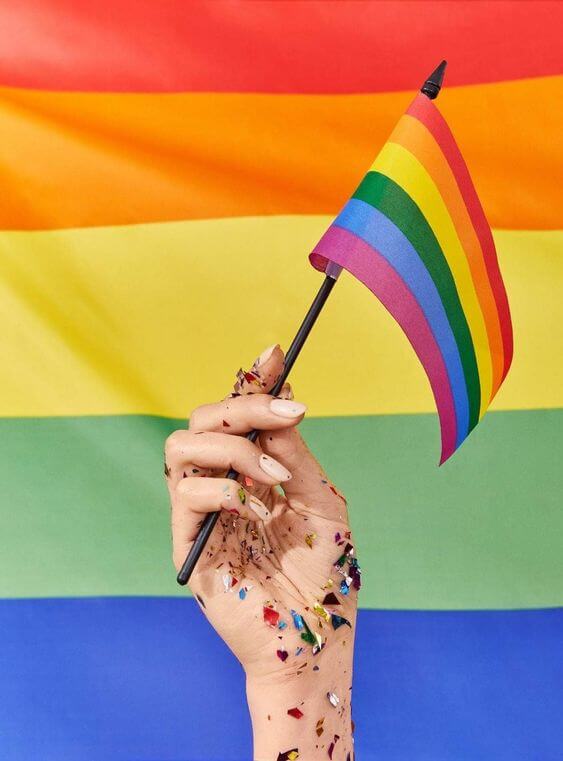 Every June we celebrate Pride, and COVID won't stop us this year! Pride is a celebration of the LGBTQ+ community and a time to praise loving who you love. The best part about pride is that everyone is welcome to celebrate equality for all. Grab your rainbow flag, the symbol of the LGBTQ+ community, throw on some glitter and join the festivities! Become alive with Pride!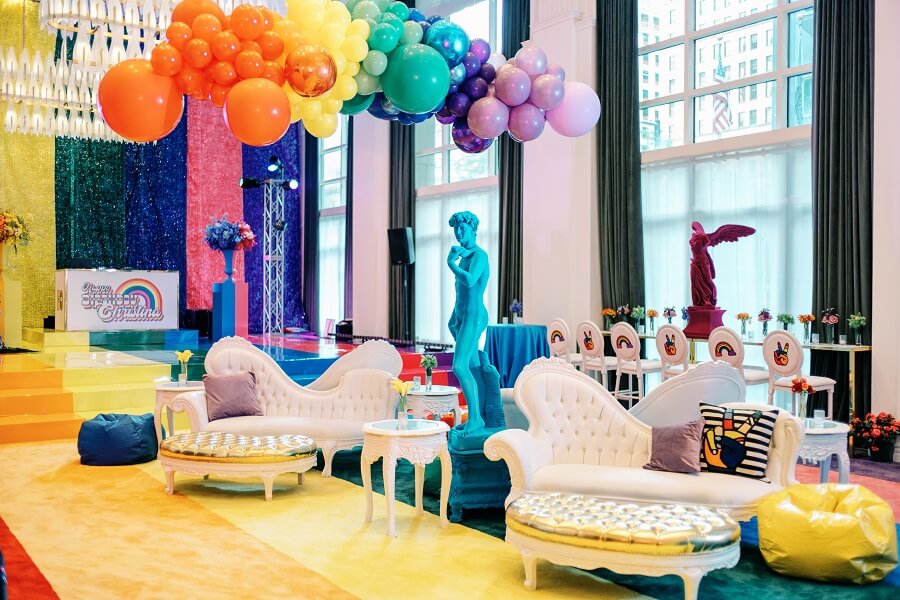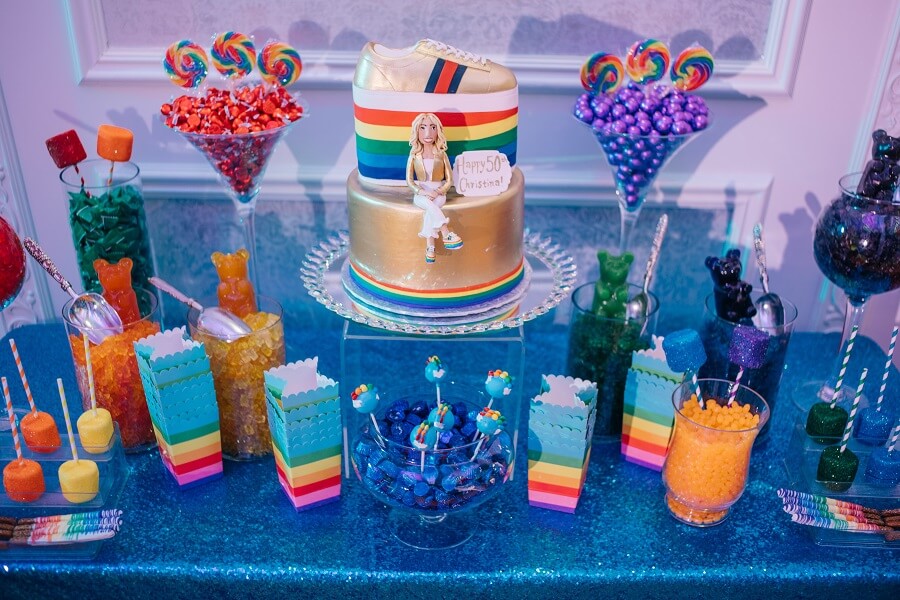 This event created by TK Event Studio came to life at Hotel Monaco and included rainbow everything! The floor was made up of a rainbow stripe flag and the balloon installations included every shade of ROYGBIV. The dessert bar included a blue sparkly linen with colorful candy and cake. This client wanted her celebration to be festive and fun!
LOVE ISN'T CANCELLED

In 2019, over 2 million people participated in the New York Pride Parade.
Sadly, this year the annual Pride Parades around the country will not happen as scheduled because of COVID-19. Although we cannot celebrate together on the streets, we will find a way to stand united. Historically, these parades bring people together every year to celebrate love. In 2020, we will get creative find ways to do so. This year, Heritage of Pride and InterPride have teamed up to host a 24-hour virtual "Global Pride" event on June 27, which will be broadcast around the world. This virtual event will include musical performances, speeches from activists and campaigners, and inspiration from public figures.
IT'S ALL IN THE DETAILS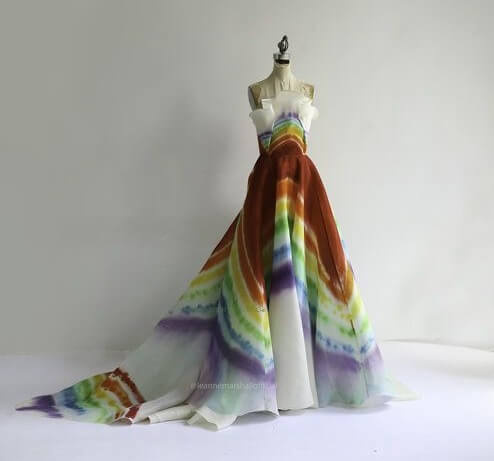 This bride chose to go big and bold with the rainbow theme!
If you're getting married, there are plenty of ways to include lots of color, even rainbows, into your event with small details. Choose very colorful flowers your bouquet, rock a rainbow pump like this one below, or wear rainbow stripe cuff links as a way to show your pride! Tie your rings to the ring bearer's pillow with colorful ribbon. You may try adding colorful confetti to your veil or send out vibrant watercolor invitations. Get creative and have some fun!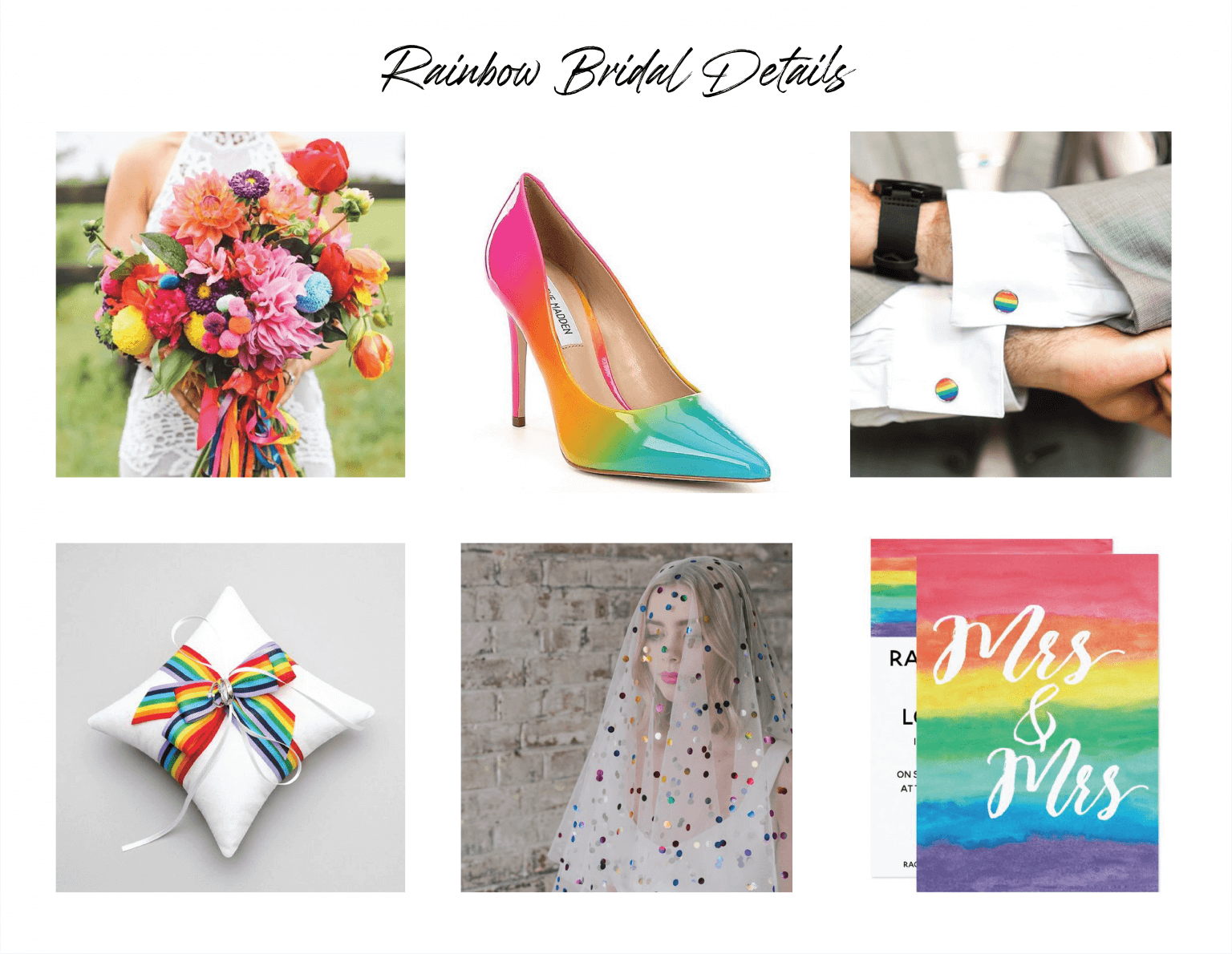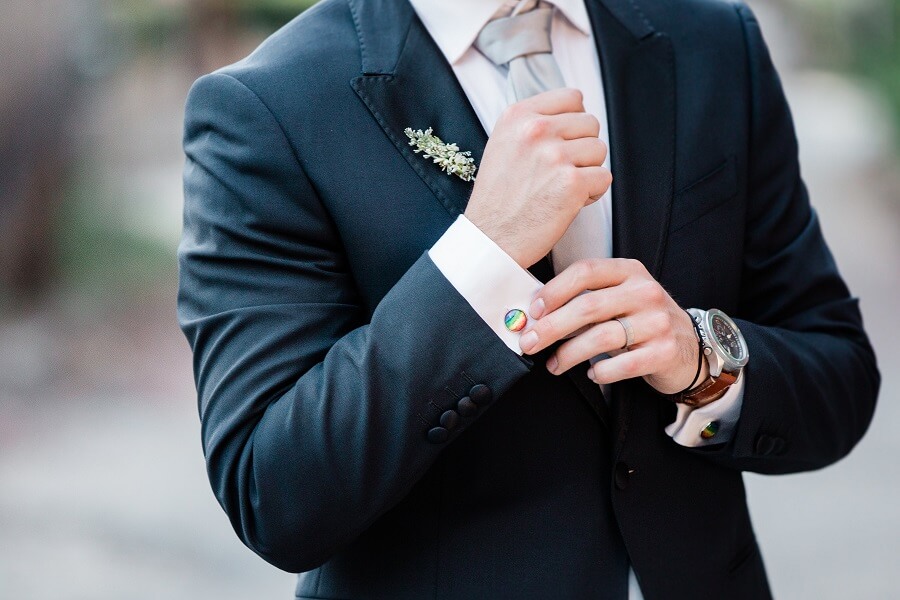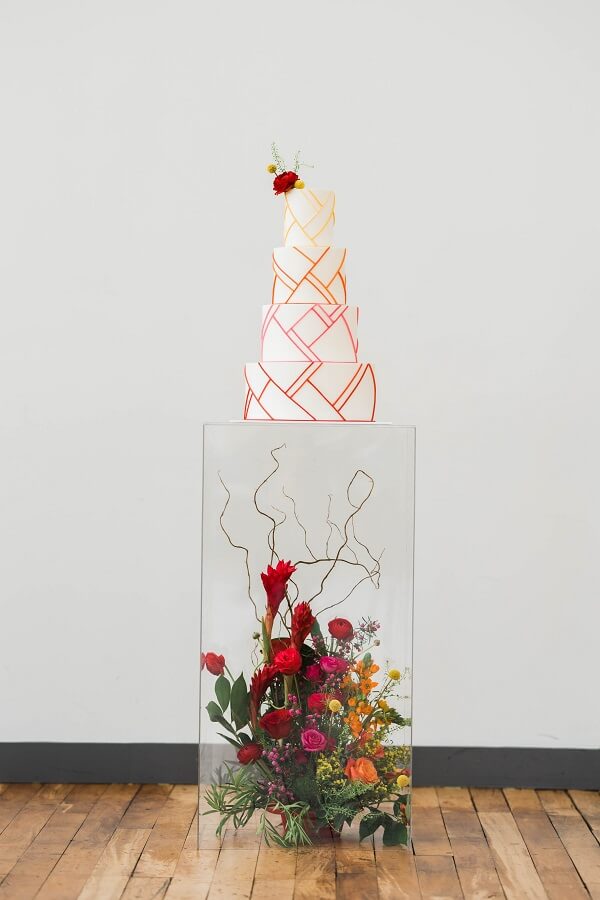 MAKING YOUR EVENT ALIVE WITH PRIDE
Whether you're having a small, intimate wedding now or planning a large celebration in the future, there are plenty of ways to include pride in your special day. Find the perfect ceremony arch or hanging decor in rainbow hues to envelope your guests in pride! This tropical ceremony arch is gorgeous and trendy, using colored palm leaves and a mix of dried pampas grass. Suspended banners within the reception area will add the perfect amount of color to an otherwise monochromatic scene. Use a bold Mylar hanging installation to add tons of visual interest and make your sweet bridal decor and florals pop. You could even include rainbow tapers and tableware to bring some rainbow joy to your tabletop design.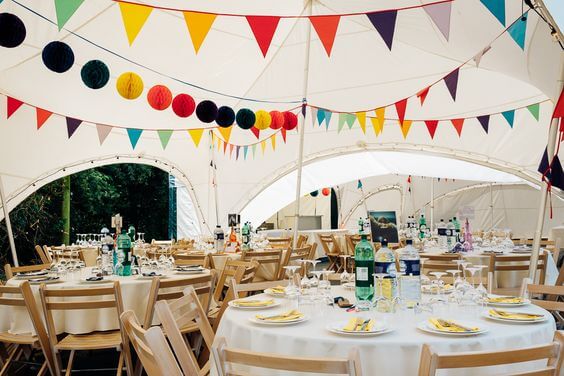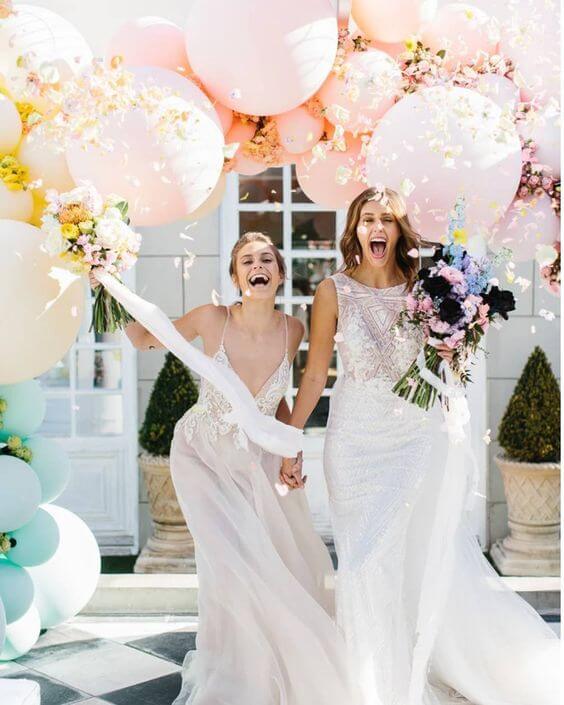 These brides chose to incorporate pastel hues into their event design with an amazing balloon installation.
SHOW YOUR PRIDE
Although Pride Month won't be celebrated with personal expression on the streets surrounded by music and love, this year you can still show your pride with your clothes wherever you are! This Comme des Garçons Play t-shirt includes an adorable heart graphic to match your red heart stud earrings. This is a comfortable outfit to wear around the house or on a walk around the neighborhood. Experiment with this rainbow eye makeup or nail art for your next Zoom or backyard bash! Why not?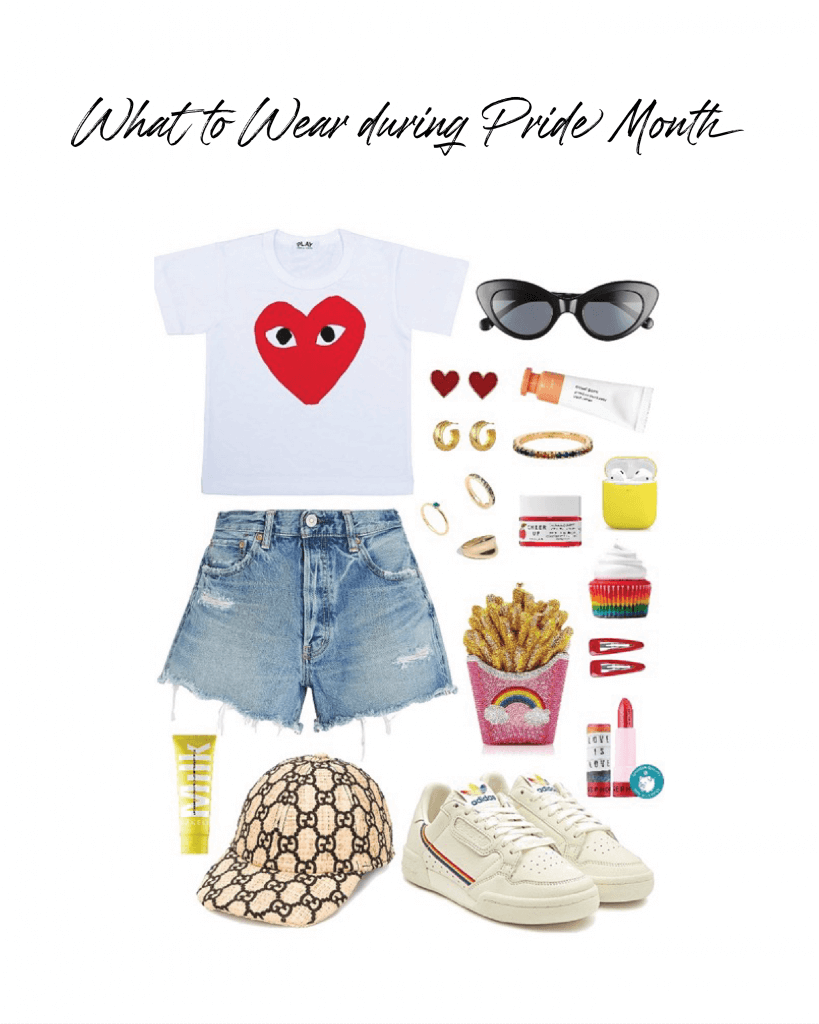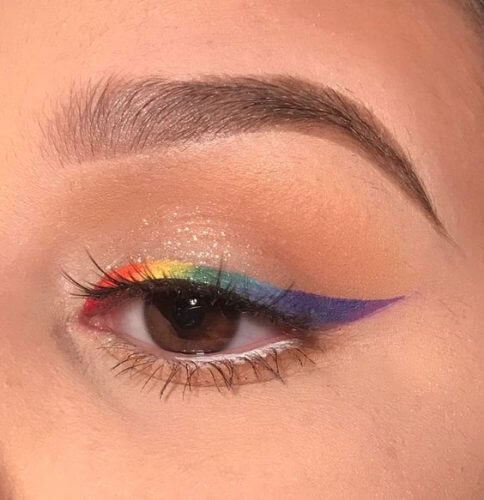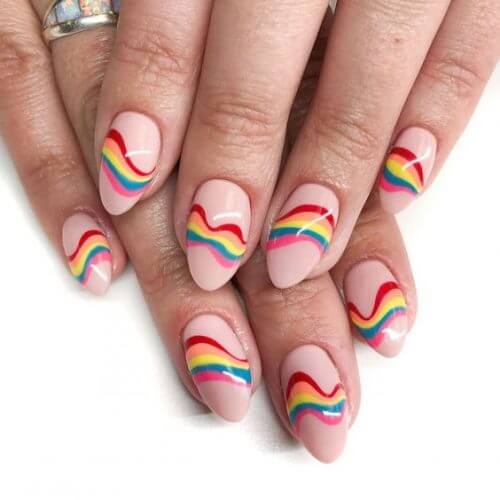 THE SHOW MUST GO ON
Although over 475 LGBTQ+ events are cancelled this year, love is never cancelled. This month, spend time with people who lift you up. Consider joining in on the virtual event on June 27 or hosting a small gathering with your circle of friends. Above all, this month is about equal rights and opportunities for the LGBTQ+ community. Encouraging acceptance for all people will improve the community and the world as a whole.