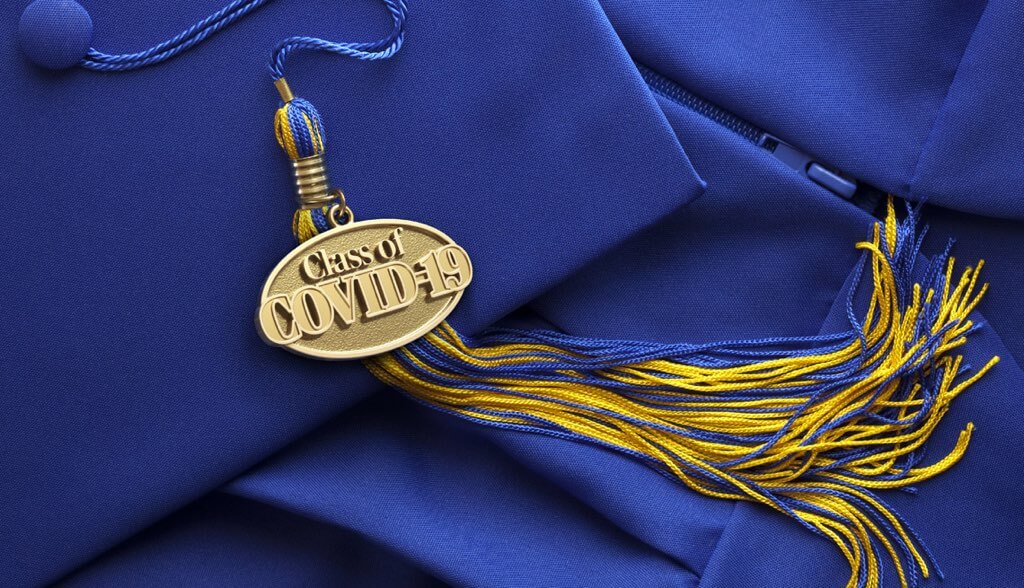 Graduation is something every high school and college senior looks forward to as a milestone moment. A graduation ceremony is a significant rite of passage which the class of 2021 will not get to experience this year because of COVID-19. Even without the ceremony and accompanying festivities, there are some alternative ways to celebrate which will still make the grad feel special. Hats off to the class of 2021! #classofcovid
GET ON THE ROAD
Consider a drive-by celebration! So you can see your classmates and family at a safe social distance, coordinate a parade outside your home to celebrate your huge accomplishment. Paint the windows, add balloons and bring some noisemakers too.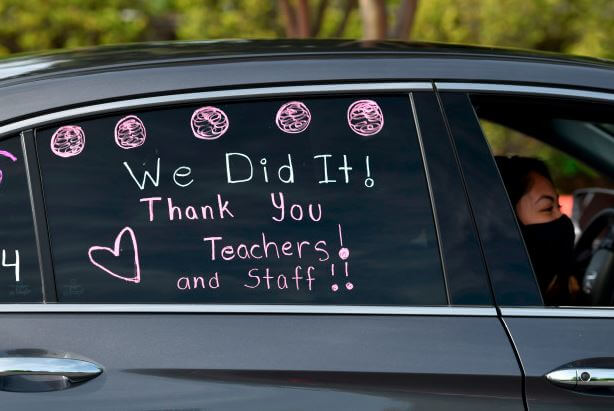 This student celebrated with her classmates and thanked her teachers along the way!
VIRTUAL TOAST
Host a virtual graduation celebration with all of your closest friends! Why not set up a balloon backdrop to sit in front of, and send everyone a special drink recipe to enjoy together on screen? Here is a tasty recipe to try!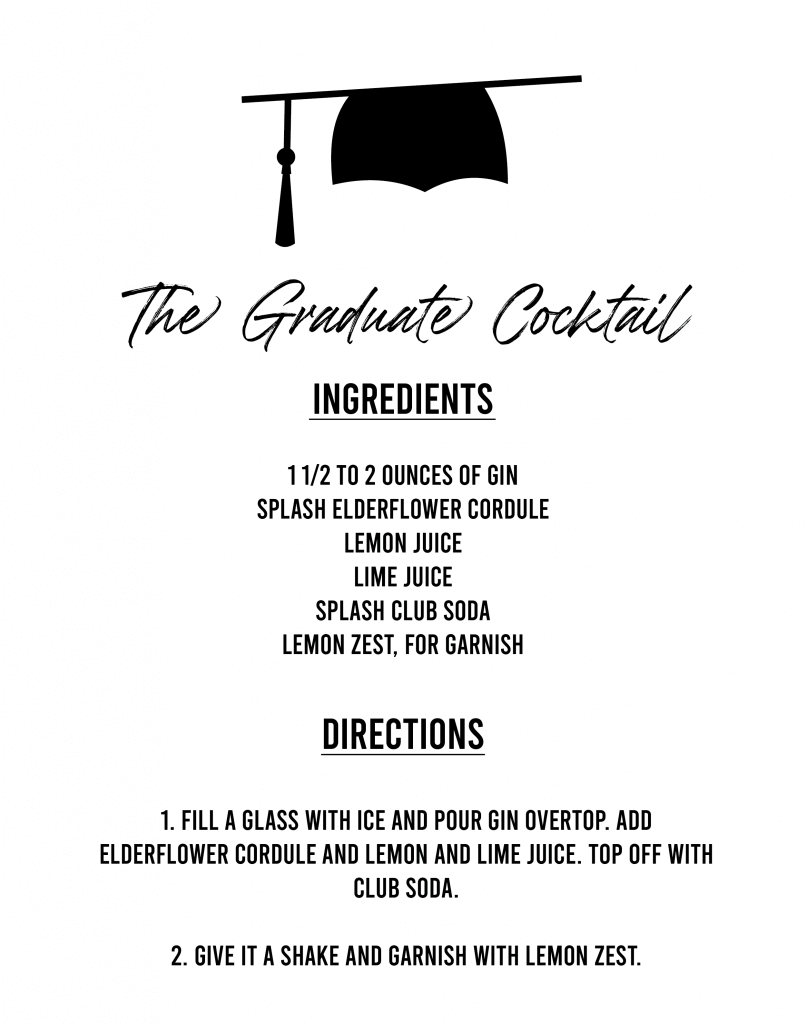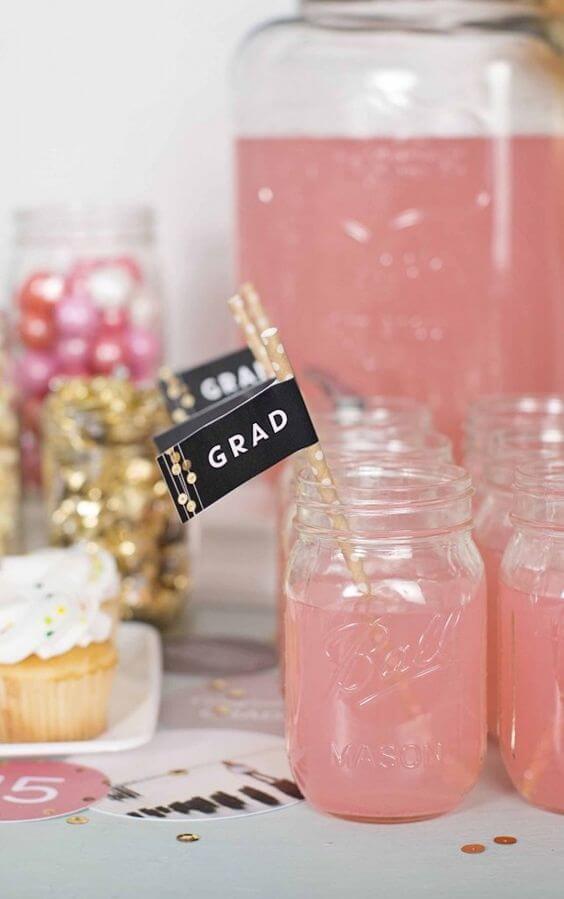 While on your zoom celebrations, play a fun superlative game, like "Who's Most Likely To…", or have an awards ceremony with your closest friends.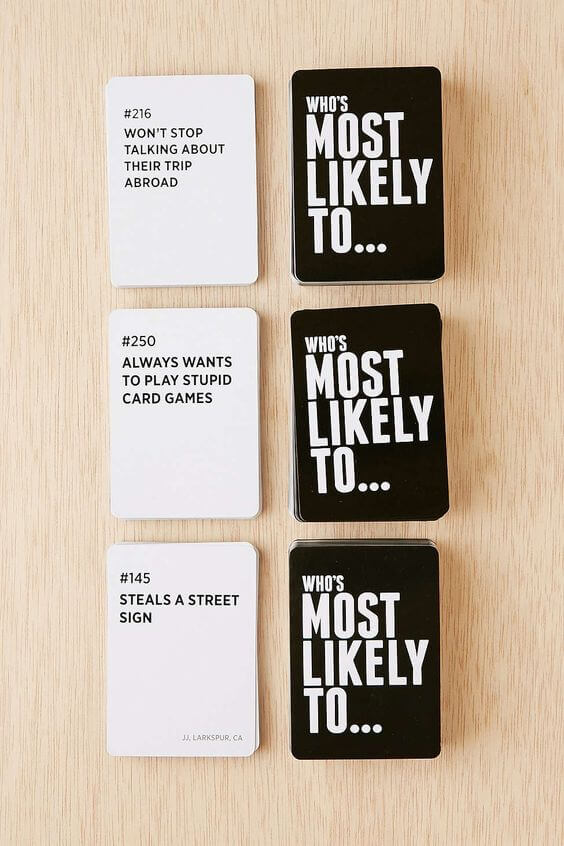 Although your celebration is virtual, you should still dress up as you would if you were celebrating on campus. After wearing pajamas for the past two months, it will feel good to get dressed up and show how proud you feel while looking your best! The sexy, black corset waist in the dress below will match to your graduation cap perfectly!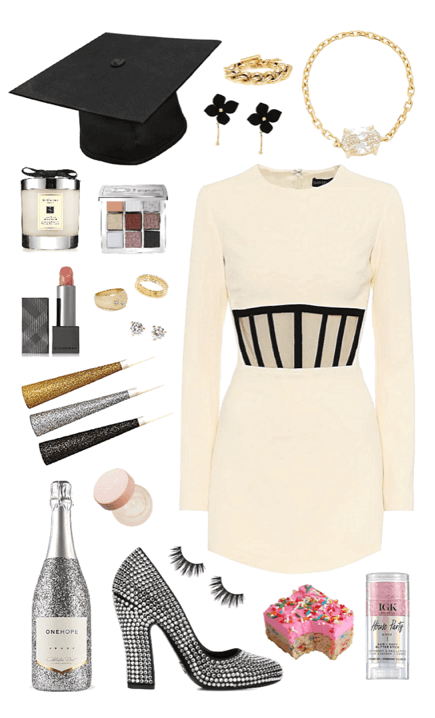 STRIKE A POSE
Have a graduation photo shoot with your college roommate. You'll want the photos of you and your bestie on campus. You can even order a cap and gown on line to be decked for the big moment. And, dont forget to bring a bottle of champagne to celebrate your achievements (and to catch the moment with a photo or boomerang for the 'gram)!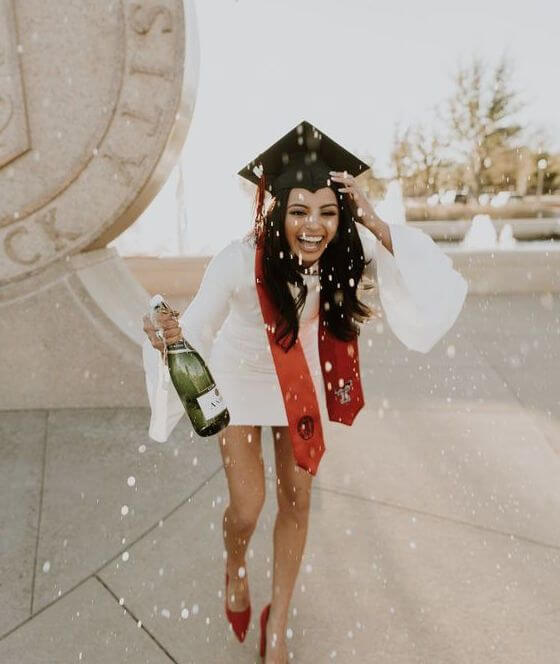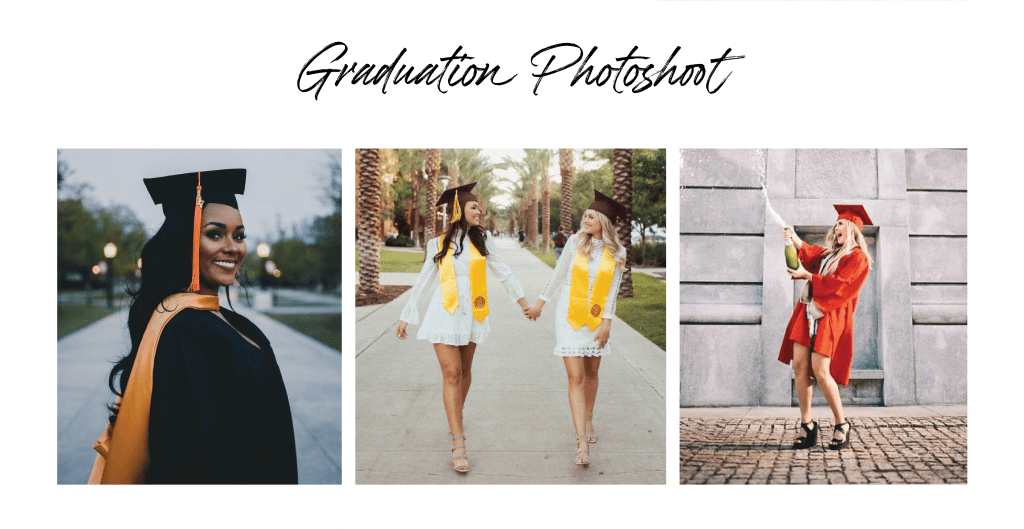 THE PERFECT GIFT FOR YOUR GRAD
You'll want to give your graduate the perfect gift. A decorative graduation cap will display their achievements. Every new grad needs money! Make gifting money unique like with these origami money graduation caps! A photo book is a great way for them to keep photos of friends they met along the way. This will also be a fun project for them to work on during quarantine. Small boutiques such as Nota Bene will also carry adorable candles, leather journals and other original gifts for the graduate.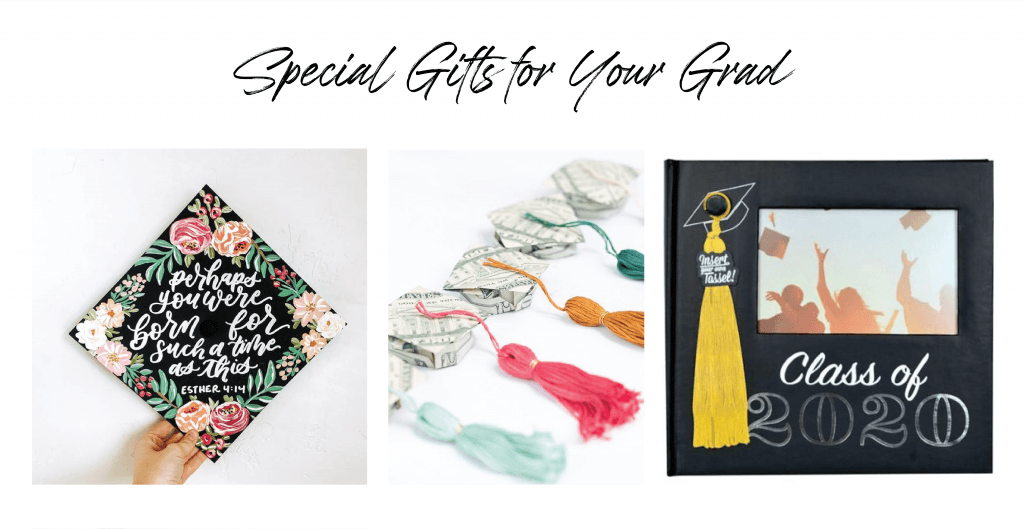 TREATS FOR YOUR SMART COOKIE
One of our favorite COVID pastimes is eating sweet treats! Get your grad a cute cake or decorative cookies on the day of their graduation so they know they are celebrated. If you're having a small, socially distanced party, you can setup a "punny" cookie display. Who doesn't love cookies and puns!?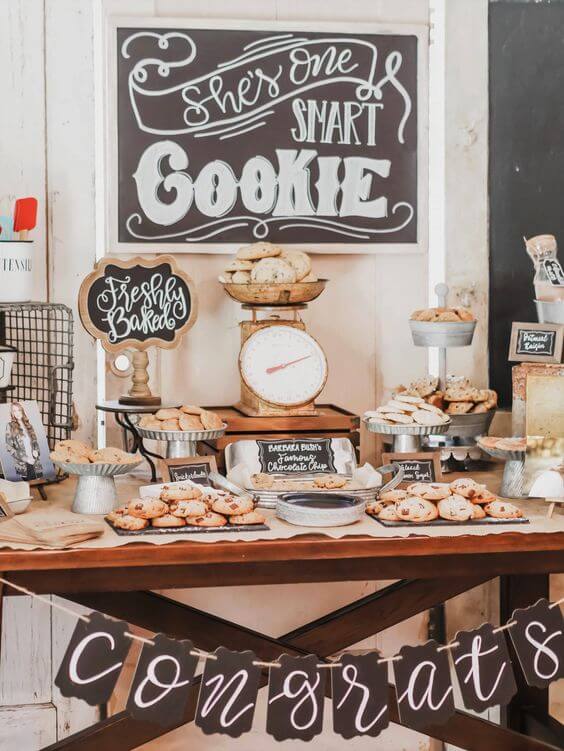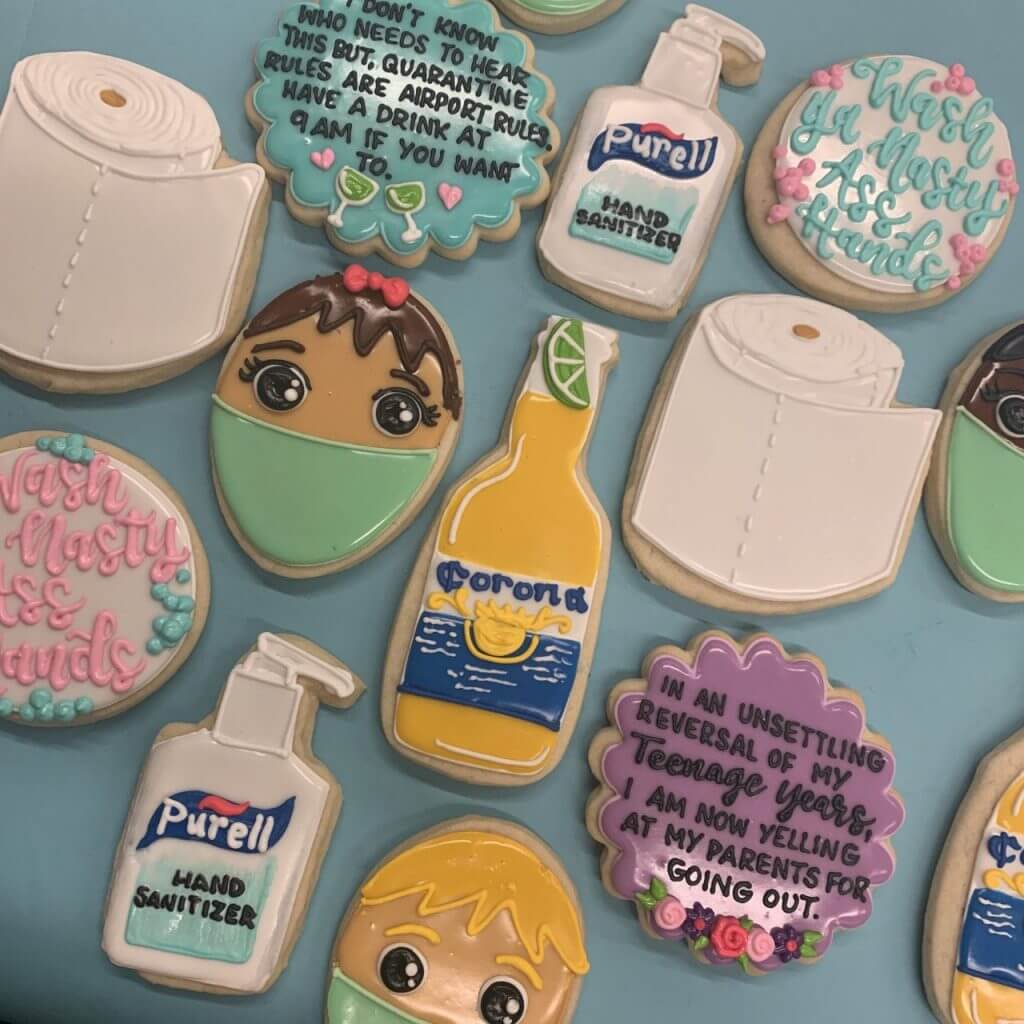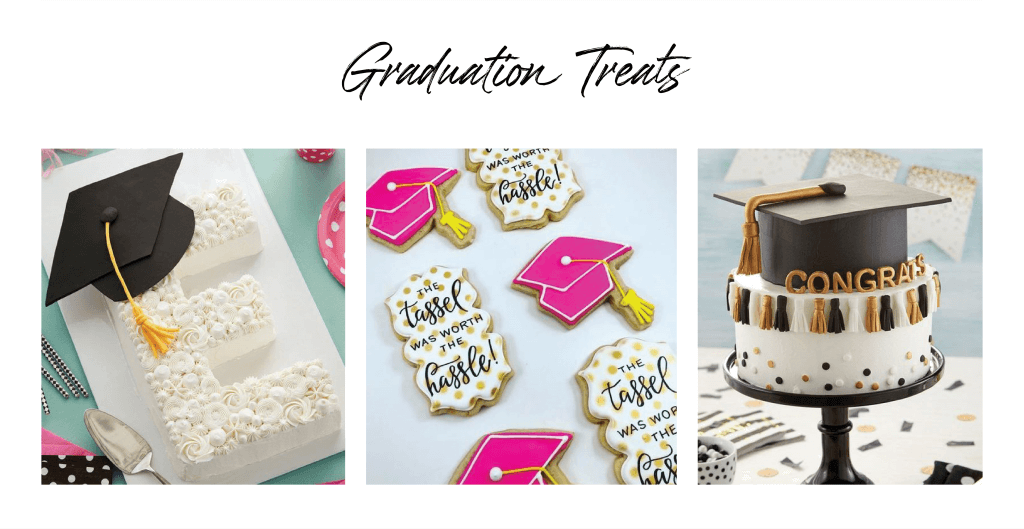 HATS OFF TO THE CLASS OF 2021!
Although you won't walk down an aisle for a diploma this year, you should feel proud of all the time and effort you put into the past 4 years. These ideas will help you celebrate your achievements. Most importantly, don't forget that the best is yet to come!